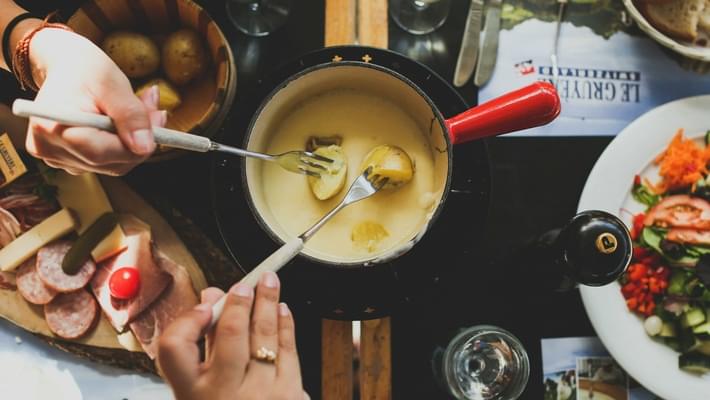 Quick and Easy Foods to Infuse with Cannabis
The days of cannabis edibles ranging no further than brownies and cookies are long in the rear-view mirror. Unique edibles are now the name of the game, ranging from savory edibles to full gourmet meals. While world-class chefs are throwing their hats into the edibles and cannabis-infused foods industry, you do not have to be any more skilled than your average semi-motivated stoner to create your own 420 recipes. The process of infusing foods with cannabis has resulted in a vast number of new edibles that can be made at home in the span of just a few minutes. Here are some of the best options for a snack with a kick.
Infusion Process
The term "infusion" may sound scientific, but most often means that a recipe has a particular type of cannabis product, typically cannabutter. Cannabutter, as the name suggests, is butter mixed with cannabis flower until the THC absorbs into the fats of the butter. Cannabutter can be made quite easily with a stovetop or even a blender, while it can also be purchased directly from dispensaries or cannabis providers. It is popular for the same reason regular butter is, allowing you to make everything from brownies to slow-cooker chicken.
While cannabutter is common, you can find no shortage of edibles, cannabutter included, such as cannabis oils made from olive, avocado, coconut, or vegetable oil. These are practical for different foods and a good substitute for vegan snackers. Cannabis-infused honey and infused peanut butter can also be purchased, making it easy to simply spread your favorite topping onto a treat and call it a day.
Popcorn

The average American consumes a whopping 63 quarts of popcorn per year, a reflection of how delicious this snack already is, and how easy it is to make. Perhaps the easiest of the savory edible recipes that involve cannabis fusion, popcorn only requires a few extra ingredients to make it go the extra mile. You can add cannabutter directly onto the snack or use homemade flavored cannabutter to give it more taste. While microwave popcorn is easy, stovetop popcorn has a better taste and will more easily absorb the cannabis butter or oil.
Ritz Crackers
The late great Mitch Hedburg lampooned the depth to which Ritz crackers were used as little trays for other food. "I didn't buy them because they're little edible plates." Yet, for many people, that's exactly what Ritz crackers are: a way to put cold cuts, cheese, peanut butter, vegetables, dips, or other toppings directly onto your taste buds. The versatility of Ritz crackers makes them an excellent vehicle for cannabis infusion. You can add a topping like infused peanut butter or grind up the crackers as toppings for a bigger item, like a butter-crumb coating for fish and chicken.
Fondue
Fondue often looks more challenging than it is. You just need cheese, oil, and a heat source to make it delicious, even if you have to spend some time prepping the meats and vegetables on a chopping board. This is a great edible recipe small batch meal size, furthermore allowing you to present many different appetizers to snack on throughout a dinner or a movie (or both). Best of all, once the cheese or oil fondue runs out, you can switch to chocolate fondue and dip fruits.
Ants on a Log

Relive all the nostalgia of your childhood by combining celery, raisins, and cannabis peanut butter into one snack. There's a reason it is so popular: the crunch of the vegetable combines perfectly with the smooth texture of the peanut butter and the pop of the dried fruit. Ants on a Log are perhaps the best no-bake edibles, simple to throw together and sure to be a crowd-pleaser among friends who have not had this treat in years or even decades.
Smores
Speaking of childhood nostalgia, what's a summer evening out in the forest, on the beach, or around the firepit without the chance to make delicious smores? If you are worried about the process of how to make edibles, you do not have to put much effort into these: add cannabis-infused chocolate to toasted marshmallows and stick them between two graham crackers.
Nachos
You have to do a bit of extra work to get cannabis nachos off the ground, but once you do, your friends will never forget the experience. Start with flower and mix it together into a pico de gallo with tomatoes, chilis, and onions. Spread this topping liberally over tortilla chips and cheese, then throw it in the oven until the cheese starts to brown. Serve hot and get ready to be taken into space.
Do you infuse foods with cannabis? How have you found that particular foods and edibles mix together? Let us know in the comments below!