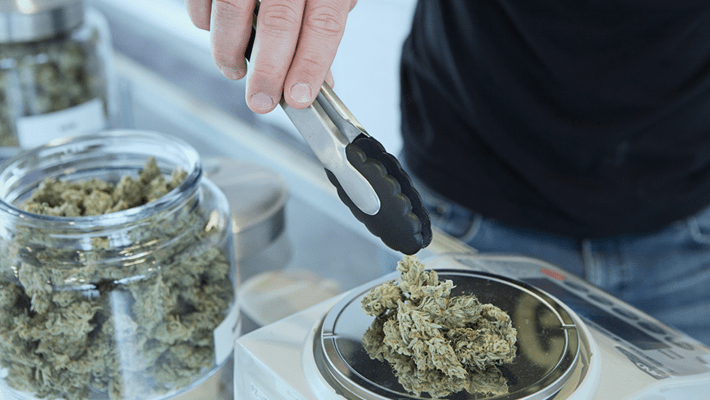 Top 7 Tasty OG Kush Strains to Get High With
If there's one cannabis strain that stands out from the rest in reputation, staying power, and potency, it is OG Kush. From the 1990s to the 2020s, the OG weed strainhas cemented itself as a staple plant on dispensary menus across the country and in the gardens of expert cannabis breeders around the globe.
Beyond the OG itself, kush strains like Bubba Kush, Master Kush, Critical Kush, and SFV OG have become landmark cultivars in their own right. As the cannabis industry and cultivation community continue to grow, though, that tried and true OG strain list has given way to a new round of OG Kush genetic offspring that pack even more bag appeal, terpenes, and, of course, THC. So what is OG weed and what are the hottest OG Kush relatives on the market today? First, we've gotta start with, well, the original.
Why Is The OG Kush Strain So Popular?

For cannabis users who like their weed heavy-handed with a strong dose of euphoria and skunky smell, you have OG Kush to thank. The heavily Indica-leaning strain produces high-THC, low-CBD buds that average about 20% THC and sparkle with trichomes.
When it comes to flavor and aroma, OG Kush is a mix of fuel, pepper, earthiness and citrus thanks to its high levels of terpenes such as myrcene, limonene, and caryophyllene. This tasty flavor and incredible high have become an industry obsession that has influenced the creation of literally thousands of genetic relatives.
Where Did OG Kush and the OG Strain Names Come From?
No matter how popular OG Kush becomes or how many children, grandchildren, cousins, and nieces it spawns, the strain's name and origin story may never be unequivocally resolved. Depending on who you ask, the OG in OG Kush stands for "original," "original gangsta," or "ocean grown." But while no one has been able to nail down the true original from those three OG names, the strain's origin story is at least slightly more clear.
There is no denying that the OG Kush genetics were first discovered in the Hindu Kush mountains in Afghanistan. During the 1970s, a traveling American hippie brought seeds of the famed Afghan strain back to the US. That's where things get a little hazy. Most experts agree that the Hindu Kush strains landed in Florida when they came stateside but from there the exact genetic make-up of OG Kush is still somewhat of a mystery. Some contend that the Hindu Kush was directly crossed with an unnamed varietal from California's Emerald Triangle, while others swear it was birthed with a mix of Northern Lights and Kryptonite. We may never know the exact genetic makeup of OG Kush, but in the mid-1990s, a cut of the Florida-born strain made its way to Los Angeles and exploded on the SoCal weed scene.
In the quarter-century that's followed, countless strains have been bred using OG Kush or direct OG Kush descendants, including some of the industry's most sought after staples and newest stars. These are our favorite 7 strains with OG Kush genetics flowing through their stems.
The 7 Best Strains With OG Kush Lineage and Genetics
OGKS

If you're looking for the real deal OG Kush, OGKS, or OG Kush Story, is about as original as you can get without traveling to the Hindu Kush mountains. Grown and sold by legendary grower Josh D, who is credited with bringing OG Kush to California from Florida in 1996, OGKS is the exact cut of Kush that Josh brought on that cross-country trip. The specific cut has been refined for the last 24 years, giving Josh's Indica-hybrid a THC content in the low 20% range and a smell with heavy gasoline notes and taste of strong pine and citrus. If you're looking to give a full OG Kush strain review, OGKS is the cut to try.
Shady Apples
As cannabis breeders experimented with OG Kush, growers quickly discovered the benefits of crossing gas-powered Kush plants with sweet and fruity strains. When it comes to combinations of fuel and fruit, Shady Apples from California cannabis company Your Highness is a perfectly ripe pick. Bred from a direct Bubba Kush offspring, Kush Mints, and the incredibly pungent and powerful Apple Fritter, Shady Apples produces gorgeous purple-tinted buds with ridiculously steep THC percentages in the high 20s, a terp profile that mixes candy-dipped apples with jet fuel, and strong effects that will have you giggling and locked to the couch before the night is over. A joint of Shady Apples a day will keep the doctor away, but you need to find it first.
WhoOody

If you're looking for something to blow you away, WhoOody is here to help. A cross of Gucci OG Kush and Sour Strawberry created by Nerd Genetics, WhoOody smells and tastes of strong red fruit, with a strong OG Kush kick for effects. WhoOody is almost all Indica, with THC levels in the high teens and low 20s.
Kosher Kush
A famed strain from legacy breeders DNA Genetics, Kosher Kush is one of the most well known genetic relatives of OG Kush. And just like its parent strain, Kosher Kush is still shrouded in mystery when it comes to exact lineage. What we do know, is that Kosher Kush usually clocks in at about 20% THC, produces a long-lasting body high, and contains a limonene-forward terp profile that highlights the citrus notes of the OG Kush family tree.
Vanilla Frosting
Billed as a super-charged cut of the incredibly popular Gelato strain, Vanilla Frosting from Humboldt Seed Company and Happy Dreams Farm, this strain is a heavy hitter that is so drenched in trichomes it almost looks white. Bred by mixing two OG Kush relatives - Sunset Sherbet and Thin Mint GSC - Vanilla Frosting was handpicked out of 10,000 similar phenotypes. Usually testing with THC percentages in the high 20%, Vanilla Frosting is a calming bud that can verge on catatonic for inexperienced smokers. As the name suggests, Vanilla Frosting smells and tastes sweet and creamy, with a hint of the gasoline scent OG Kush is so known for.
Bakers Delight

Another strain with a background made up of multiple OG Kush relatives, Baker's Delight is a relatively new breeding project from DNA Genetics, mixing GSC and Sorbet. The resulting buds are Indica-dominant, high in THC, and smell like the back room of a bakery. It may not have the fuel smell that Kush fans expect, but Baker's Delight's strong effects will quickly remind users of it's OG genetics.
Jealousy
Last, but certainly not least, is Jealousy, a collaboration between Northern California cannabis hype makers Cookies and Seed Junky Genetics sold under the brand Minntz. A cross of Gelato #41 and Sherb BX1, Jealousy is packed with OG lineage. The deep-purple buds regularly test at nearly 30% THC and perfectly capture the body-focused high associated with Indicas like OG Kush.
Did your favorite OG strain make the list? Let us know your go-to Kush varieties in the comments below!