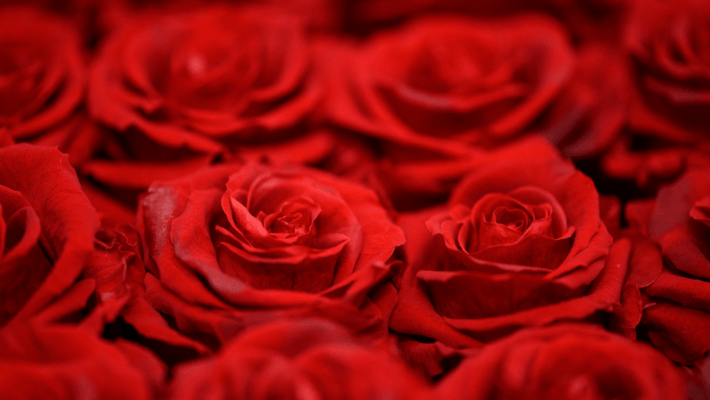 A Valentine's Day Gift Guide for Cannabis Lovers
If the continuing pandemic has taught us anything, it is that life is fleeting and that we need to hold the ones we love close, constantly reminding them how important they are to us. With Valentine's Day upon us, what better time to do so? Below we've compiled a list of CBD goodies and smoking accessories that are perfect gifts just in case you aren't somewhere with legal cannabis.
Spice Things Up With CBD

Here at Where's Weed, we have discussed CBD at an exhausting length. If you don't know by now, CBD is a wonderful component of the cannabis sativa plant that has a multitude of therapeutic benefits. You'll see CBD joints, skincare, beverages, pet products and everything else in between to calm nerves, ease anxiety and decrease inflammation.
The latest and greatest use of CBD is in the bedroom now, to help aid multiple frustrations or to simply spice up your sex life with your partner. As with all things cannabis and CBD, research is still in its infancy - but findings thus far have been positive.
A researcher at Thomas Jefferson University found that there are many cannabinoid receptors in reproductive organs and sexual tissue. Therefore, CBD can increase blood flow to tissue, increase sensitivity and promote the body's own natural lubricants. CBD is said to have also increased pleasure and ease performance anxiety because this compound works with your stress response system to get yourself out of your head and into the moment with your partner. Combating inflammation and chronic pain, CBD sex products can help with general discomfort or more serious issues, such as endometriosis, which will lead to more pleasure during sex.
While there is no direct link between CBD and your libido, it is safe to say that CBD fosters a safe space for overall relaxation, which can increase comfortable feelings around the sexual experience. If you're looking to experiment in the bedroom with CBD, there are now lubricants, massage lotions, oral sprays and edibles that are all geared towards sex.
Gift Ideas for Your Stoner Valentines

If you're on your way to the Valentine's Day date, don't forget this simple gesture by Kush Kards. These are cannabis-themed love notes for your favorite stoner in your life that even include a slot to insert a pre-rolled joint of your choosing. No lighter handy? These cards even have two match strikers located at the bottom of each card so you can light up anywhere, anytime.

There are few other romantic Valentine's ideas for her that are better than a decadent, soothing lotion and bath bomb that have been formulated with the highest-grade CBD on the market today. With a lotion filled with multiple vitamins and natural ingredients and a bath bomb packed with soothing essential oils, your favorite stoner lady in your life will feel pampered like no other.

For some stoners, they reach for edibles first and foremost. Instead of watching them cook some up in the kitchen themselves, opt for a more elevated experience for your partner. These CBD-infused macaroons take edibles to new heights and come in indulgent flavors such as lemon berry and raspberry rose. Magramere is both lab tested and expertly dosed for the perfect edible every time.

We know 1906 makes some of the best edibles around, but did you know about their merch? Consider this cozy and thoughtful gift as one of your romantic Valentine's ideas for him because we know your stoner boyfriend lives in his beanies 24/7. Purchase the beanie in pink, red or black.

Nothing says Valentine's Day like all pink everything. These 50 packs of pink pre-roll cones are perfect for spicing up a smoking session with your partner right before some much-needed time in the bedroom. The cones are super thin and use a natural dye for a safe session every time for you, your partner, and your friends.

Created for both men and women alike, this lube may clear up any issues you have in the bedroom. It's a water-based, latex-safe lube that will increase sensation for you and your partner. Reach for this CBD lube the next time you and your partner are ready for some sexy time in the bedroom.

Here's a shop that has turned cannabis accessories into something Instagram-able and trendy, yet still completely useful and, better yet, giftable for Valentine's Day. You'll find a strawberry heart ashtray, a heart-shaped bong and even a cute strawberry grinder for all your partner's wants and needs.
What is your go-to gift for your stoner Valentine in your life? Which gift ideas of ours above do you like the most? Let us know your best Valentine gift ideas in the comments. We would love to hear from you!