Discover trusted marijuana businesses in Canada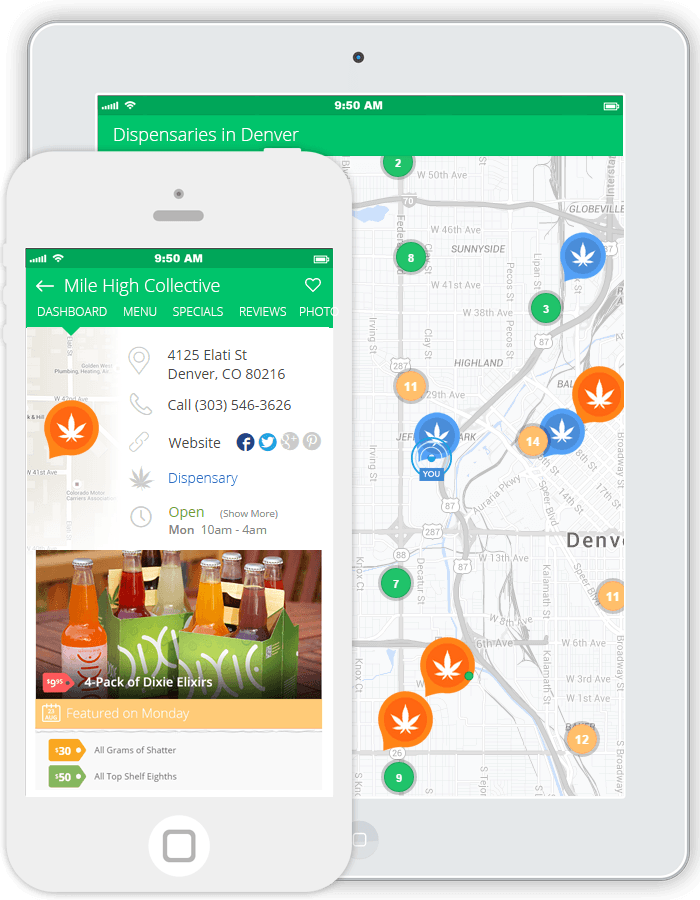 New to Where's Weed?
Where's Weed helps you search, discover and share marijuana businesses in Canada. Whether you're looking for a dispensary in Canada, marijuana doctor or even a place to connect with local marijuana users, you've come to the right site!
Create an account
Discover local dispensaries, deliveries, doctors and more
Pre-order your purchases online
Search local specials and events
Review, favorite & share your favorite businesses
Canada
Dispensary Reviews
These guys were great! Communication was super easy and punctual. I received updates on my delivery and it couldn't have been easier. Now, the product was A1. The concentrates were straight from cali and very potent. I suggest all the real connoisseurs TRY THIS

One of the best places to get hi grade weed. Wildly satisfied with what I got!

Great service and really professionally done. Got it quick and at the time in which I was able to meet the driver. Also best sour D in the area. These guys are great!

Qmazing service and lovely staff. Always kind, and theh got good bud.

This is a real review .. very curious if it will be deleted.. everyone was friendly But this definitely is not the BEST BUD.. average at best ... the Bruce banner did not get me high at all and neither strain I purchased had a good smell.. I spent $200 on bud I won't even smoke so yea won't be returning to them.

Amazing experience every time with the concentrates! I have only had the best quality products every time! Thank you guys and keep it up!!!

This is the ONLY place I go to. Best in DC and the carts are always amazing. Sick new packaging

Great customer service and good deals on fire product 🔥

Very professional and great tree

I've tried 20+ services in DC and Your Highness by far has the best and strongest selection! Would highly recommend!

Really fast reply! Fast delivery! The driver was waiting on me before I was there! I got the mimosa flower for the first time and wow!!! I was happy and couldn't go to sleep all night! And it was a surprise preroll I didn't expect AND A LIGHTER! y'all got me forever!!🙌🏾👏🏿

Thanks Humboldt Central. Your flowers are good.

Thank you so much! Great customer service, great trees!! I've ordered from over a dozen dispensaries on here and let me tell you, this is by far the best experience I've had. I always end up ordering from a new place every time because I just hadn't found the quality I was looking for at a decent price point. Being from California the prices for trees out here hurt my feelings lol and then the quality still doesn't match. But that is 100% not the case here! I ordered a quick little 1/4 of the Green Crack and its some straight dope! I definitely don't need to order from a different place every time anymore, next time I order I will definitely be ordering from here. Thanks again, you just gained a happy loyal customer in this gal :)

The best quality flower on this site by far . Pay a little more for good quality and you'll be satisfied!!!! Overall extremely happy with the service I got from the manager hands down worth giving them a try . Remember you can't go in with a wine taste on a beer budget.

Superior service all the time. Awesome delivery drivers Tiny is the best

My favorite shop. I made my donation request through Wheresweed. I had a question so I called and the Budtender there helped me pick a good strain for pain. Gifts are always weight or plus. Very pleased with this service. I'll be back. Again and Again. Thank You for your help.

Overall the BEST PLACE, FIRE GAS AND GREAT CUSTOMER SERVICE THEY ALWAYS ARE MY GO TO.

I've tried so many DC-delivery places - some good, some bad. These guys consistently are on time and have the best product in the district without a doubt. Nothing worse than sitting for 45-60 minutes waiting. These guys have never let that happen. ALWAYS on time.

Ordered the meat breath and it looked great. But it literally has no smell and had no effect. Not happy with this purchase. Customer service good tho

I picked up like 3 ounces a couple months ago, an oz of which was the Amnesia Haze and everyone who tried it felt absolutely nothing, it was terrible. I still have a half oz of it that I couldn't even give away. The majority of the White widow was really tiny stem filled buds. The purple haze and shake was alright, but super disappointing overall considering how much I spent and wasted. ):

Great service and great product I ever get.

My fave place for carts! I love their Kite brand! King Louie is my fave but they have lots of different flavors. I like that they have two different sizes and they are very affordable. I stock up on them because I live far and the shelf life is also really great! Da best!

Fast response time, very efficient and super friendly! The whole process of ordering online to getting my product was very smooth! Appreciate the service! Thank you!