Discover trusted marijuana businesses in Canada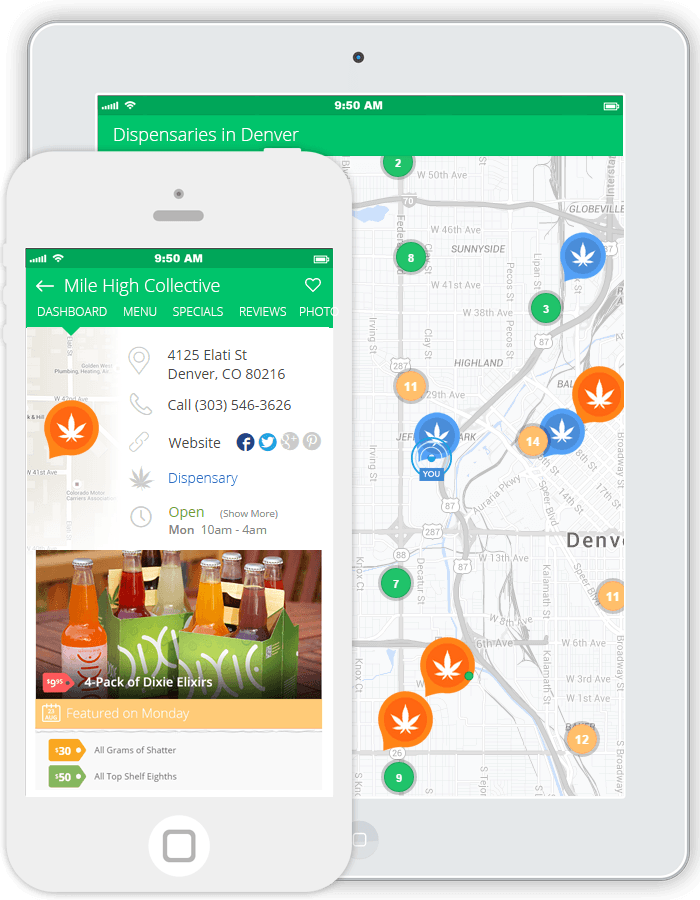 New to Where's Weed?
Where's Weed helps you search, discover and share marijuana businesses in Canada. Whether you're looking for a dispensary in Canada, marijuana doctor or even a place to connect with local marijuana users, you've come to the right site!
Create an account
Discover local dispensaries, deliveries, doctors and more
Pre-order your purchases online
Search local specials and events
Review, favorite & share your favorite businesses
Canada
Dispensary Reviews
In Allston. Put in my first order at 12:30 in the morning. Showed up an hour later. Buds were righteous and sexy. I'm a fan. Telling my friends about it. Very happy.

Straight fireeeee! Love the setup

I'm guessing it's just best not to waste your money with these people.

All primo weed from low to high.

First time ordering from here and love the juul pods. Great service and delivery times! Will order again :)

Seriously I never like to go to places because I feel sketch when it comes to finding places. However I've never seen a place that felt safe and welcoming. Security guards there for safety! Also not that it matters nice decor! I really wasn't sure what to get and everyone was so knowledgeable. I'll be coming back and telling others too! Can't believe I stumbled in here!

FIREEEEE! Presentation and quality was on point and matched the images I saw online

Someone finally answered and said they've been out of business for a year and where's weed won't remove them. I'll definitely be using Weedmaps!

Are you guys open for delivery?

Edibles are way, way overpriced and didn't get me high. Wish I could get a refund. Not impressed.

Gave me the wrong order after waiting for over an hour. Called back and got no answer. The customers order that they did give me was a decent quality.

I have dealt with them a few times now and always on point and 100% amazing customer service hats off to ya my go to

Arriving in less then 30 min,the weed quality is beyond expectations, this is way better then I used to get from dispensary and prices are way lower... U guys yearned urself a new customer. Yo and Prius driver was very kind and polite,thank you guys!!!

other delivery services > Lotus bud is decent here i've gotten some stale bags still smokeable

Great prices great quality really good communication!

Flowers and carts were on point! The driver made our meet up so easy and painless. Thank you Hyfe!! I'll definitely be back again soon 💚😎

What's the HYFE ABOUT just got some Scooby Snacks pressure I been high for 3 hours now lol

**DO NOT BUY COOKIES-GUSHER CARTRIDGE** Purchased and delivered like normal. Oil was very dark and runny. Did not get me high and was causing crazy nausea the next day so I decided to test it with this vitamin E acetate scare and lo and fucking behold! There were only trace amounts of THC in that shit!! You can guess what the rest of it was. Yay! For dealing with lung problems now. I wish I was kidding guys seriously. Be safe. :( People out more worried about turning a dollar than people's safety.

Great Service....as a rookie, I called and got great advice. Driver was prompt and polite....overall, thrilled with everything.

My second time here; another 5 star experience. Staff is helpful and friendly. I'm gonna spend the money; nice to spend it with awesome people!!
I am absolutely furious! This is the 3rd time I have bought from you guys and have always been pleased with the product and service. This time, I drove 4 hours round trip, waited for 3 hours beyond my scheduled arrival time and called and left three messages. I was never called back and I never got my product. I believe in the future, I will look for a business that fulfills its service. Very disappointed!
Wow district concentrates has a incredible menu along with great customer service. Their product is top notch.
This place used to be good...... now they are telling me the minimum for delivery is different than it has always been. I'm done with them after 4 years.
Cap is always always hooking it up, there Deals and goods are always fire, and you can always be stoked on the best prices, Tom has you covered when you're Getting set for a road trip, he keeps it real and makes sure you go away super psyched for the day-thanks again Tom! For sure go with this crew-gonna be an awesome road trip
These frauds sold me some fake ass bush weed....thing is I told them this had been happening and I need something fire, trusted them and still got some sticks. Tried to tell me that they got a new supplier, clearly don't test the product or just lie. STAY AWAY