Discover trusted marijuana businesses in Canada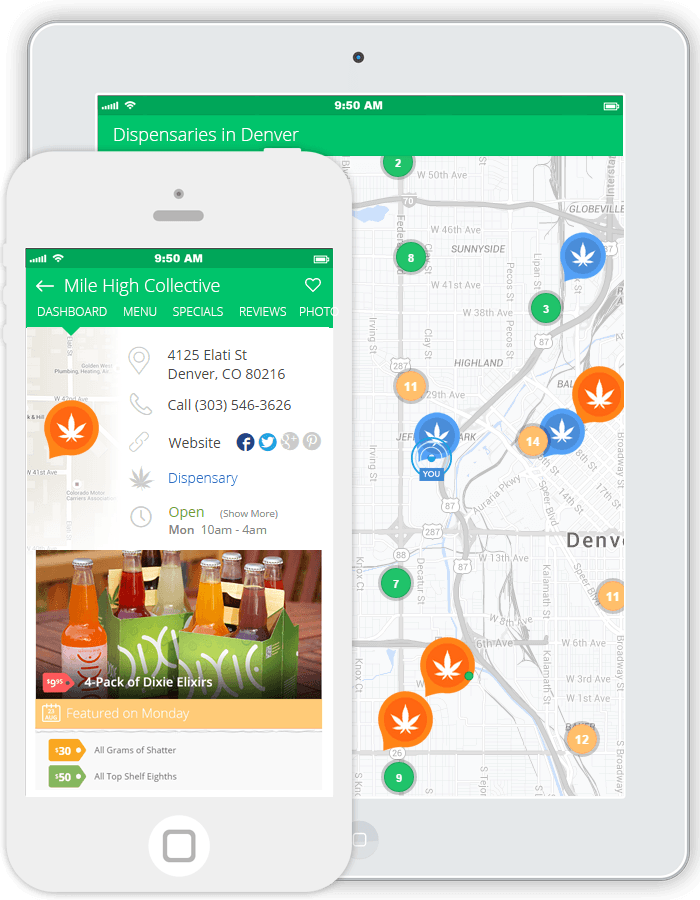 New to Where's Weed?
Where's Weed helps you search, discover and share marijuana businesses in Canada. Whether you're looking for a dispensary in Canada, marijuana doctor or even a place to connect with local marijuana users, you've come to the right site!
Create an account
Discover local dispensaries, deliveries, doctors and more
Pre-order your purchases online
Search local specials and events
Review, favorite & share your favorite businesses
Canada
Dispensary Reviews
I've ordered the concentrates from them several times and the drivers are always friendly and the oil is great quality!

Roommate suggested these guys. I gave them bad info and they still came through. Picked up my calls and texts with no problem. wish i could tip more. Prob the best deals if you keep an eye

Rolling stoners always come through with exactly what you order and it always as described. Very easy to work with and they are on time most of the time. Would recommend.

i planned a day prior for my delivery to happen on a sunday even though they are closed. I need consistent edibles for medicating purposes and these are perfect. thanks again!

Absolute wonderful quality product, awesome customer service and have always been very timely with deliveries! Highly recommend 100%

Very easy process from contact to order fulfillment. Highly recommended, will definitely use again.

Great experience. Easy and straightforward menu unlike other vendors I have used. Easy payment method (cc and debit only) and clear communication. Apparently they operate in CA as well, from my experience out in California, this is how services are supposed to operate.

A1 service! Great communication every time.

Excellent customer service and oh man the goodies are 🔥🔥.

Placed an order through WW for the TmGSC. Delivered to me within the hour. Full zip with big nugs that burn well showing white ash and spliff side drizzle, some stickiness on fingers if handled after grinding, tastes and smells minty. Not as purple and frosty as I was expecting, but decent quality for the $ and exact weight.

The communication was good. Driver was nice. But, these were by far the worst plants I've ever gotten in DC. One of these just flat out tastes like dirt.

Whatever you do DO NOT SHOP HERE..THERE BLUE COOKIES ARE TRASH GO TO FED RESERVE FOR THE BLUE COOKIES. THEY KEEP DELETING MY REVIEWS

I recieved the gummies that were suppose to have 250mg per package. It was more like 20-25mg. Not even really sure it had that much after having to eat the whole package. Very disappointed.

I had good experience the first time I used this. This was the second however, and it was absolutely terrible. After placing my order, I tried contacting them several times but nobody ever answered the several phone calls or messages I sent, not eta and they never even showed up. Marked my order as completed and delivered, which was absolutely false and still have not heard from them. Really upsetting.

GO TO FED RESERVE FOR BLUE COOKIES..I don't know how these guys advertise they have blue cookies they are frauds ..I ordered blue cookies from them before I have the order history to prove it...I've actually wrote a review that day and they deleted it.inatead of replying or offering to make it right(maybe they gave me the wrong bud) nope there blue cookies are garbage

Came within the time frame he said he was going to, friendly, great communication, good 🌸 10/10 would use again!

I love these guys. They have the most consistent tree. So down for them.

Excellent communication and service. Fast response and delivery. Outstanding quality. Would definitely recommend to anyone in the area.

Look i got the 500g candy last night and i feel ahy to say but i just woke up after 24 hours. Lol Got snoop og was 🔥 just smoked it. This is my only stop from now on. Fire treezzzz and fire service. Last review was funny to me on how the guy ate 12 bags. I thought i was dying it was so strong. Im gonna try carts next time so far ⬆️⬆️⬆️🍦munchies kickin in now. Thanks guys.

Been waiting for over 5 hours and no show. Called to make sure they were on the way and they said they were almost here.. two hours ago. Please save your time and money for people who run a more responsible business.

Best service hands down! Driver was prompt and kind, entire expletive was stress free! Thank you so much high maintenance dc!

Theses folks ROCK!!! Never disappointed!!!