Discover trusted marijuana businesses in Canada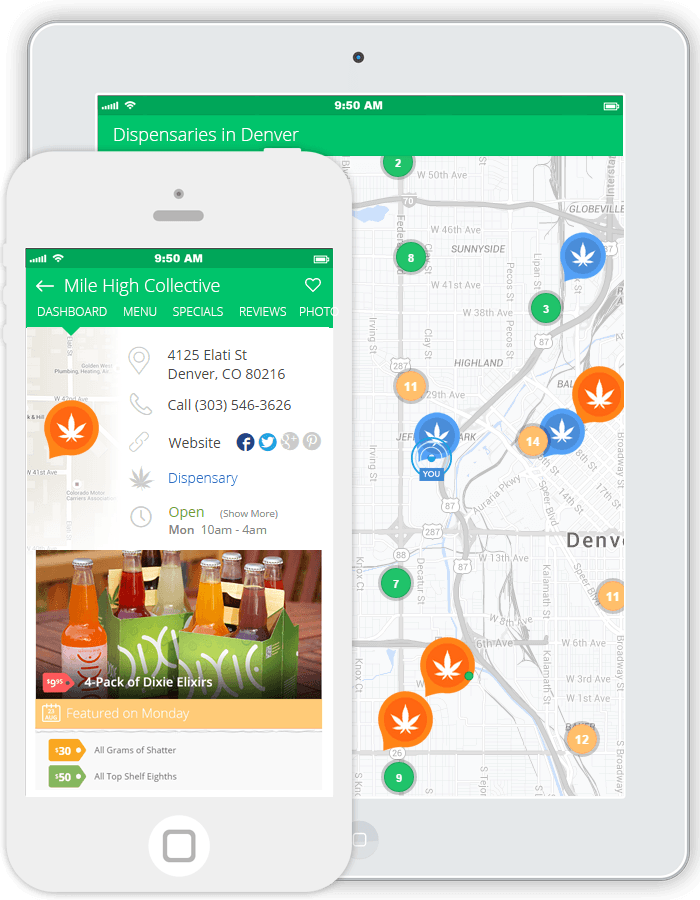 New to Where's Weed?
Where's Weed helps you search, discover and share marijuana businesses in Canada. Whether you're looking for a dispensary in Canada, marijuana doctor or even a place to connect with local marijuana users, you've come to the right site!
Create an account
Discover local dispensaries, deliveries, doctors and more
Pre-order your purchases online
Search local specials and events
Review, favorite & share your favorite businesses
Canada
Dispensary Reviews
Awesome place. I recommend giving blaze a try. I promise they won't let you down.

love the crumbles Purple Punch and Gorilla glue are my favorites. 5 strars

Charged me $150 for a "premium oz" and sold me a $100 oz of shake. And of course they don't respond when you make them aware of it. Take your money elsewhere. They're shady.

Listed $150 "premium oz" as a deal, sold me a bag of straight shake. Literally no nuggets. You can get the same deal from 100 other places that give ACTUAL BUD not bags of shake calling it "premium". Don't care how good it is, if I want shake, ill ask for shake. Some bullsh*t. Won't be ordering from here again.

My first time it was great like grade A

Absolutely amazing customer service!

Best place in town no matter how many times I come they NEVER disappoint!!!!! As others have !!! I will continue to keep spending my money here over and over again!!! Thank y'all so much !!

I got the 🔥 FIRE OG that shit smackeddd I couldn't even drive off that shit had my legs tingling at first then just completely relaxed 💯I would 100% recommend it to someone that is just trying to get completely fucked up !!

I would suggest bringing a scale ! Bought 3 oz and shorted my first one by 2g , the second one by 4g and my last one by 6 g !!!!! Horrible stay away !!!!

I could never say enough good about Hemp House. They have excellent customer service all around, the highest quality flower I've come across, and great prices. I look forward to continue being a customer.

Always have a positive experience when I order from this dispensary. Punctual and very good at communicating. Also looked in my bag and had 3 free prerolls today! So grateful, definitely recommend!!

Have dealt with numerous ww vendors, these guys are the best. Good prices for excellent product. Super friendly and they were even on time! Finally found my go to.

Always had a great experience here! On time delivery and quality flower!!

I bought 4 different strains and every one of them is gas. I can't reiterate enough, these folks have superior product for medicinal users that choose bud based on needing relief. Can't say enough great things about them...

Great products all the time thanks again

I've used them a handful of times now. Good product, good prices. Will use again.

These guys are great! Incredible deals, prompt and friendly service, and always on-time with delivery!

They are off the hook 🔥🔥🔥‼️

Beautiful buds, friendly and kind customer service, fast drivers. Highly recommended.

Easy ordering, fast delivery, and kickass flower quality. Will def order more!

Nice deals and A1 products. I bought half of the Irish cream and a chocolate bar. will be back for future purchases.

Absolutely awesome! The people that run this really act like they care about you! All the products are packaged professionally and with care. They made the whole experience to buying so easy. Especially on a Sunday! This will be my go to place next time we are in the area! We placed a bigger order and they threw in a free goodie which is something I havent seen. By far the easiest and fastest order I've placed with any company! 10/10 reccomend!

Great customer service, the best bud tender

Good selection and quick response times!