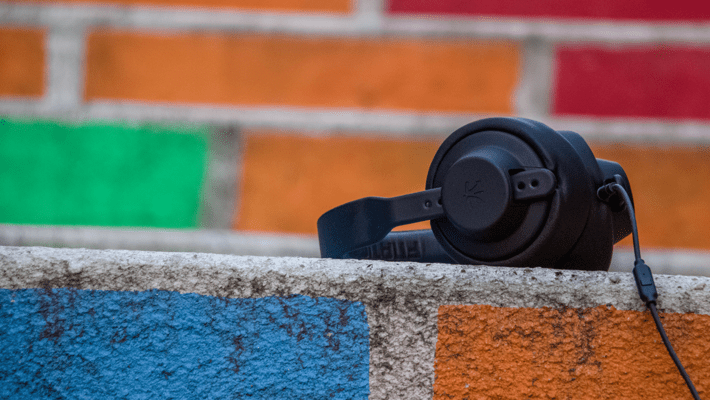 7 Incredible Queer Artists to Get High To
It's 2021 and there is no reason that we shouldn't be lifting up minority voices. This includes not only those who are not white but also those who are not straight. Mainstream culture has infamously left out so many different types of people and voices, and now they are finally getting their time to shine. When it comes to throwing on a playlist for your next smoking session, we've compiled some of our favorite queer voices that have incredible songs to listen to when high.

Kehlani is a singer, songwriter and rapper from Oakland, California who has had a slow and steady rise to the top. You'll find her today with melodic verses on tracks of Cardi B's, Ty Dolla $ign's and Justin Bieber's. She has Grammy nominations under her belt and has always been an outspoken voice for the queer community, stating that she's attracted to men, women, queer men, non-binary people and intersex people. She's maturing into her own sound and her soulful melodies and playfulness will leave anyone smiling. Check out Honey, Gangsta and Can I to hear her depth of sound. Grab the hybrid Wedding Cake to give a quick hit to the senses, as you tune into the music.
Mikaela Straus hails from Brooklyn, New York and came in swinging with her single, 1950, which was a massive commercial success.It's a love song for the LGBT community, a homage to queer love and insanely catchy. Offered a record deal at 11, everyone knew this singer-songwriter was destined to be something great, and she is even signed now to Mark Ronson's label. Straus has a soulful sound that delivers a warm and distinctive production and as far as songs to get high to, check out Upper West Side and Talia. Keep the anxieties away as you relax into her sound with a high CBD strain, like Charlotte's Web, perfect for a stress-free day.

You may know him as a member of one of the hottest rap groups today, Brockhampton, but he is so much more than that. Kevin Abstract is a Texas rapper who brings together hip hop, soul and alternative rock seamlessly together to create a unique sound distinct from his other group. He keeps things pretty introspective, as he weaves through all of life's issues - including coming out of the closet. Turn on Miserable America, Georgia and Peach to get a feel for his style and artistry. Grab an indica like Royal Gorilla, so you can really lean into all of his thoughts and feelings, with long-lasting and euphoric effects to be felt all day.
Serpentwithfeet is an experimental musician who has deep roots in the church, choir and classical music which has molded him into who he is today. His style ranges from electronic, to soul and to pop as he explores what it means to be gay and black, and how that isn't a story that is always presented in the mainstream. His deeply religious background has gifted him compassion and tenderness, which is something he hopes to spread through his music. For some music to listen to while high, check out Same Shoe Size and Messy as you relax with the hybrid Sundae Driver, for a balanced and calm afternoon, taking in the love from his music.

This actress, dancer and singer-songwriter has always lived in the spotlight. Born to parents in the industry and jumping head-first into it herself, Hayley Kiyoko is coming into her own. Identifying as a lesbian, she's been dubbed "Lesbian Jesus" by her fans, as she has inspired confidence in young people in the same position. Dabbling in all the arts, Hayley is now a bona fide pop star, and her song Girls Like Girls is a queer anthem. For some deeper cuts, check out Demons or What I Need to get a sense of her sound. Light up with the sativa Grape Stomper, for an even, clear-headed high that is sure to keep you euphoric as you dance to these bops.
Tyler, The Creator
Few artists have been on the ride that Tyler has, as he has undergone one of the biggest revolutions that we've seen in quite some time. As a co-founder of the hip-hop group Odd Future, he got his start with a gritty and hardcore sound but has since changed his tune. IGOR, which arrived in 2019 to critical acclaim and even scored him a Grammy, showcases his producing and artistry like never before. He mixes neo-soul, alternative rap, jazz rap and R&B perfectly, and is now fully comfortable in his sexuality as a queer man. He has a huge discography, but we recommend A BOY IS A GUN*, ARE WE STILL FRIENDS and Where This Flower Blooms. Grab the indica Hindu Kush, for a sedative and psychedelic afternoon.

Kim had a unique childhood compared to most. Born in Germany and assigned a male at birth, Petras knew she was a girl, and at 13 she was appearing on television discussing her transition. The songwriter's 2019 album Clarity was received extremely well and her song with Kygo, Broken Glass, has launched her into full on stardom. Her undeniable voice is sure to be great music to listen to when high, as Malibu and Icy are songs sure to get you on your feet. Roll up with the sativa Super Silver Haze to create an energetic and long-lasting body high, perfect for the dance floor.
Do you have a favorite queer artist to get high with? What do you think of our list above? Let us know in the comments below.