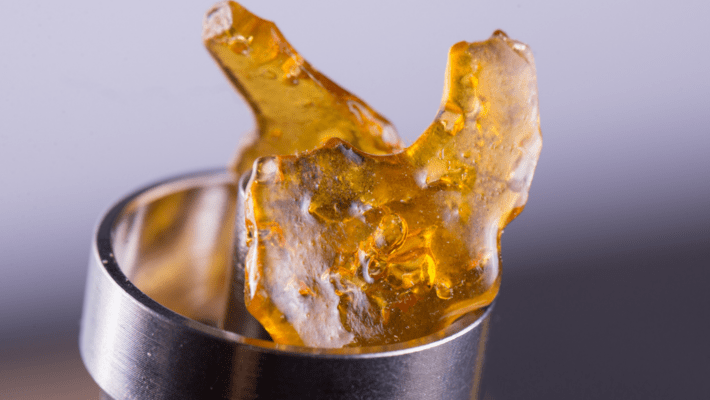 Top 5 Dab Rigs You Should Buy Right Now
No cannabis experience can compare to doing a dab of pure wax and going from zero to sixty (or six hundred) in an instant. While the quality of your wax goes a long way towards your enjoyment of a dab, so too does the quality of your dab rig. What is a dab rig? It looks like a bong, acts like a bong, and sounds like a bong, but there are several differences. The best dab rigs don't just run your wax smoke through water but also use a filter to remove impurities and ease the toke.
Dab rigs are the newest technology in the cannabis space and have incredible features to improve a smoke session. A glass dab rig is a traditional two-piece, designed with borosilicate glass to be more sturdy, clean and damage-proof, perfect for a beginner who does not want to commit a lot of money or time to their decision. A portable dab rig, as the name suggests, is smaller, easier to load and clean, but not necessarily less expensive. Think of it like how a laptop can be more expensive than a desktop. A silicone dab rig is very durable, easy to clean and decorate, so they are usually the most colorful, though some people don't like the added silicone taste to a dab concentrate. An electric dab rig is the Cadillac of the wax scene, while a mini dab rig can deliver the biggest hit by heating up the fastest and providing temperature controls.

Buyer's Guide to Dab Rigs
If you have never purchased a dab rig, you may feel intimated by the process, much like buying a new car. After all, the best dab rig companies promote their products like they are unequaled in all the cannabis industry, as well as other high-end cannabis products like vaporizers. There's certainly fear of missing out if you have never bought one before. The first thing to consider is price: dab rigs for sale can cost hundreds of dollars and make you wonder whether the improvement is worth it compared to a $2 pack of rolling papers. Typically you get what you pay for, as with bongs, but that doesn't mean you can't enjoy a cheaper rig. Next, look for a rig that fits your needs: do you want one that is easy to clean? Easy to load? Easy to swap out replacement parts? Easy to find accessories? Choose a rig that you value, which may or may not be the highest-end product.

The first thing you notice bout the LA Pipes rig is its beautiful color scheme. The tinted glass changes color as wax vapor moves through it, creating a kaleidoscope of light, making it one of our favorite cool dab rigs available. Nicknamed "Father Time", its beautiful hourglass shape prevents overflow while quickly funneling air from center to mouthpiece.
This pint-sized bubbler from MJ Arsenal does look like a jug, perfect for midnight moonshine. With a small size and a small price, it's a great rig for newcomers as well as people who want to take their rig on the go for a vacation or party. It also features a built-in storage jar, so that you never have to fumble around to find your wax before you are ready to go.

It is tempting to compare an electric rig to a Tesla, but Dr. Dabber's electric SWITCH is more like a Lamborghini. At nearly $400, it's a major investment in a hobby, but it is worth its money and more. With induction cups that move heat through the dab wax instead of blasting it to high temperatures, this rig creates an even, less harsh experience. Furthermore, with no fewer than 25 heat settings, users can experiment with their desired levels. A self-cleaning feature means no scrubbing away frustrating stains, while its full battery charge delivers up to 150 uses.
What looks like a simple glass rig at first blush is a smart design in a sleek package. The Atomic Nucleus is just 6 inches tall but features a downstream diffuser, an adaptation that filters out impurities. With a quartz banger to enhance the flavor profile of the dab terpenes and a smooth green frame, the Atomic Nucleus looks good, tastes good, and functions smoothly.

Another high-end electric rig, the Peak Pro is the "helicopter parent" version of a dab rig: with a focus on safety and precision, it's great for newcomers worried about getting burned (literally or figuratively). The water cone is double-insulated to ensure temperature regulation, while the tapered design minimizes the risk of splashback. What's more, you can charge it with a USB or through a wireless charging station, and there's even a Bluetooth function so you can control it using your smartphone and the Puffco app. Its myriad features make it the next generation of the dab experience.
What is your favorite dab rig? Do you have any dab rig brands or products that you have found particularly good in quality? Let us know in the comments below which dab products on the market you find best!