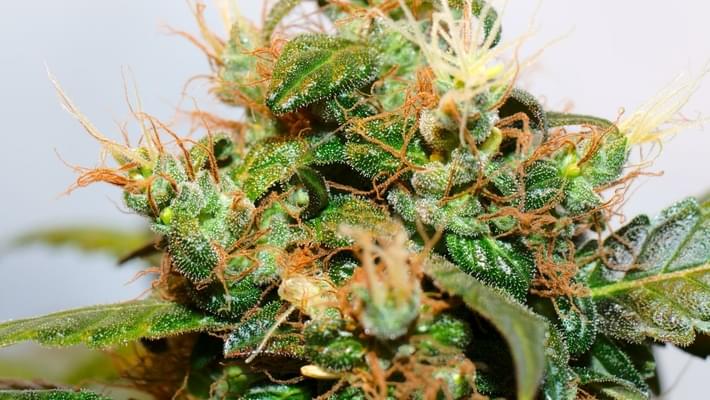 Lagunitas's newest IPA doesn't just smell like marijuana -- it contains actual cannabis extracts
Californians are using the adjectives "dank", "sticky" and "resinous" more than ever, but not just for the new-found cannabis laws. Brewers in California are now using extracts from cannabis coupled with complimenting hop terpenes, giving their new IPA a tasty kick. No, that buzz you're feeling is not from the cannabis, but instead the 6.8% alcohol content that mimics marijuana's finish. The beer itself does not contain any THC, despite being infused with flavorful cannabis terpenes, but the mix of Blue Dream, Girls Scout Cookies, and 6 different kinds of hops does make a unique and delicious IPA that is currently limited only to 60 barrels spread around bars in California. If customers continue to indulge in this unique pairing, more states around the country could soon be enjoying this new IPA as well.
"These are created using a combination of dozens of terpenes that we isolate and refine during cannabis extraction, and they are what give our strains their unique flavor and sensory profiles," says Kial Long, the vice president of marketing for AbsoluteXtracts.

Lagunitas is viewing SuperCritical as an experiment and produced only one batch of 60 barrels, or 120 kegs. Those went to bars across California, primarily in the San Francisco area, by late last week. (A full list is available on the Lagunitas website.) "There may be more SuperCritical coming in the future, and this time to other areas in the U.S.," Hamilton said.