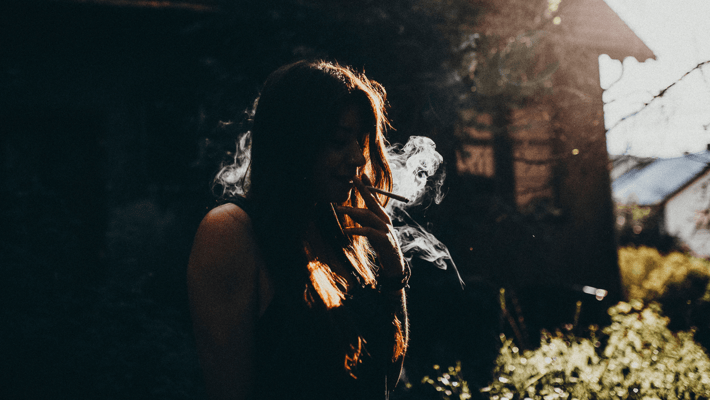 Top 10 Summer Activities to Do After Getting High
With the dog days of summer fast approaching, those who aren't lucky enough to live in seasonable weather all year round will finally get a taste of sunshine, blue skies and the outdoor activities they know and love. This is the time of year that people start going on vacations, attending outdoor concerts and festival tickets, and adding stuff to their things to do in summer list!
For those who love cannabis, however, the summer months are more than just warm weather, splashing around in swimming pools and water parks or taking those much-needed road trips with family, friends and loved ones. For stoners, summer is a chance to enjoy some of the best strains of weed outside in nature, make some seasonal and tasty edibles to enjoy outside in the sun or even trying their hand at home growing some popular strains with the natural light of the summer sun!
That's why we here at Where's Weed are here to provide a comprehensive list of fun things to do in summer while enjoying some quality cannabis in the summer sun. Let's get right into some of the top summer activities for adults that you and your buddies can enjoy this summer after puffing, consuming, or vaping some top-notch cannabis.
Go to a Concert/Festival

With Americans getting vaccinated at a rapid pace over the past few months, music festivals and outdoor concerts are back on the menu this summer! For the first time in nearly 16 months, it will be safe to see your favorite artists live and in person with other humans as long as they're playing outdoor, open air venues. So it only makes sense to roll up a joint full of one of the best strains of all time and go check it out!
Have an Outdoor Movie Marathon
This summer is for catching up with your friends and loved ones after so long in isolation. So instead of going to the theater, paying those overinflated prices for overpriced soft drinks and popcorn, why not take advantage of the gorgeous weather and bring the theater to you?
With just a bed sheet, a movie projector and a subscription to a streaming service like Netflix or Hulu, you'll be able to recreate that iconic big screen movie experience from your backyard this summer with a selection of popular strains you and your friends enjoy!
Go to the Beach
This one is a no-brainer, right? This summer, like Lana del Rey says, "all I wanna do is get high by the beach." With the sand between your toes, the sights and smells of the ocean, and the laid-back vibes that tend to come along with it are all to die for. Combining that experience with some of the best strains of weed is a sure-fire way to have a blast.
Grill Something Tasty

If smoking some top-notch cannabis is on your list of things to do this summer, then you'll need to do something to satisfy those munchies. That's where your grill comes in. As long as you're careful to cook your food completely, careful not to burn yourself in the process and ready to share with your friends at the cookout, you'll have a great time BBQ-ing this summer! Maybe even try grilling up some savory edibles for you and your friends!
Go for a Hike
For those who prefer to fight that couchlocked feeling and get moving after their smoking session, going for a hike should be high on your list of fun things to do in summer. Cannabis and exercise can make a great combo, so it only makes sense to hit the trail, enjoy the sights and sounds of nature, and break a sweat in the process!
Listen to Some Music/Podcasts
When we're high, we process things just a little bit differently. So it only makes sense that listening to music or a podcast just hits differently after you've smoked some popular strains. The best part about adding this activity to your to-do list of fun things to do this summer is that you can do it while doing anything else!
Play a Sport
There are few things better than summer sports. Whether it's soccer in the sun, basketball on the hot blacktop down at the park or beach volleyball in the sand, you'll have plenty of options in the summer months for what to do. When you pair those fun summer sports with some popular strains of cannabis from your local medical or recreational dispensary, you'll have a sure-fire additional entry to your list of fun things to do in summer.
Make Some Art

People have been using cannabis to boost creativity for thousands of years now. Whether it's painting, coloring in an adult coloring book or even something as simple as messing with some Play-Doh, doing something artistic after you've smoked some popular strains is a great option if you're looking for summer activities for adults.
Nap in the Sun
Depending on what type of cannabis you're smoking that day, you'll likely be very sleepy after a smoking session. So why not enjoy the wonderful summer weather and take a nap in the warm, refreshing sunlight? Whether it's in a hammock, on your favorite piece of porch or lawn furniture, or even just in the soft, lush grass, you can't go wrong with adding this to your list of things to do in summer. Just make sure you put on some sunscreen! No one likes a sunburn or even worse - skin cancer.
Relax & Spend Time with Friends
After a year of social distancing, months-long lockdowns, and being forced to avoid your friends and family, this summer coming around means reunions. One of the most fun things to do in summer is to hang out with your buddies again after a year of uncertainty and illness for so many.
If there was ever a situation to head to your local dispensary and pick up some of the best strains of weed to enjoy with your buddies, this summer is it. If you're looking to top off your list of things to do this summer, spending some time with your long-lost buddies should be very high on that list.
Do you have any special summer activities you like to do after a smoke session? Share yours in the comments below!