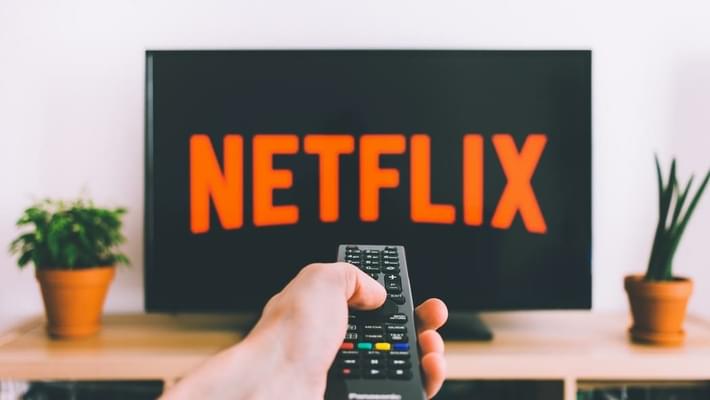 Best TV Shows and Movies to Stream While High
With the world on lockdown for the past few years, there's been a lot of time to binge-watch their favorite shows and catch up on the stuff they missed. Some would argue that there's never been a better time for couch potatoes everywhere. After a while, being stuck at home is starting to feel like the new normal. Fortunately, if you're a fan of sitting back, getting high, and binge-watching TV, there's never been a better time to partake in one of the most enjoyable at-home pastimes.
So in the spirit of keeping our minds at ease and our butts in seats when necessary, we wanted to create a go-to list of some of the most weed-friendly shows, movies, and productions on streaming outlets today. We here at Where's Weed has created a list of shows and movies you need to bump up on your watch-while-high list, along with what products and strains are best to pair with each one. Whether you like clean highs to help you learn something new or relaxing body highs to help you forget about troubles in the world thanks to a great strain of weed, streaming some of these shows and movies is just what you need! No matter what genres you like or what you're into, there's something for everyone to enjoy on this list below. Happy streaming!
Netflix Show to Watch While High
Some of the best shows to watch right now are on Netflix. Even if you think you've seen them all, there's always something new to discover or rewatch! Combine each show with some high-quality ganja and a binge-watch session until 2 a.m. in the morning and you'll learn a whole different meaning for "Netflix and Chill."
Hulu Shows to Watch While High
On top of their amazing collection of stoner movies (Up in Smoke, Half Baked, Dazed and Confused, American Ultra, and many more), Hulu offers some of the best shows to watch while high.
Amazon Prime Shows to Watch While High
There are so many shows to binge-watch on Amazon Prime, many of which also happen to be the best shows to watch while high. If you don't have Amazon Prime, now is the time to upgrade. Two-day shipping is cool, but the free shows or movies are the real icing on the cake.
Primetime TV to Watch While High
Not all the best shows to watch while high are on streaming services. Consider checking out these primetime TV shows while they're still fresh and new (or, you know, wait until they hit a streaming service).
Now that you've hopefully added a few new movies and shows to your watch-while-high list, find which recommended pairings are available near you. As you can see from our carefully assembled and curated list, there's no shortage of fantastic options out there for you no matter what you're into! Check out Where's Weed to find the right dispensary closest to you, the perfect cannabis product or strain to enjoy during a night in, or pretty much any other cannabis-infused product you can imagine!