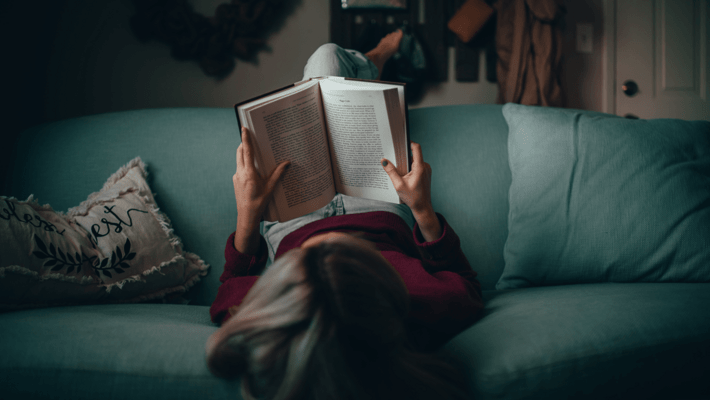 Top 7 Books to Read About Cannabis
Screen time during the pandemic has been running rampant. Enjoying some cannabis while binging on Netflix, Hulu, Prime, or any the other of the streaming services has kept many of us (relatively) sane during the heavily solitary era of COVID-19. Sometimes, though, it is necessary and incredibly beneficial to step away from the screens and stimulate the brain in a different manner, let the mind and eyes relax with the beauty of the written word, and catch up on books about aspects of our favorite flower. Here are seven cannabis books that are highly recommended.
The Emperor Wears No Clothes, by Jack Herer (Non-Fiction: Social Sciences, History, Gardening, Medicine)
Originally published in 1985 by the now-iconic cannabis activist and "Emperor of Hemp" Jack Herer, the most recent edition of this masterpiece was released in 2010. Herer digs deep to smash the stereotypes and offensive cliches that surrounded marijuana and marijuana use in the 1980s. The presentation of his research and unmatched weed knowledge deftly balances science, biology and politics to explain in an easily readable manner how the government and entrenched corporate interests work to maintain the negative myths surrounding cannabis and hemp. Herer's advocacy and this book were critical in changing the minds of many Americans regarding weed and beginning the then-nascent medical marijuana movement. Yes, Herer even has a strain named in his honor.
Master cultivator Ed Rosenthal's marijuana grow book has been the industry standard for novices and experts alike since it burst on the scene in 2010. From setting up the grow site, to nutrient management, sexing, plant stages and cultivation, Rosenthal walks growers through everything about marijuana growing with the goal of producing the best and highest-quality harvest in the least amount of time for the least amount of money. Incredibly vivid photographs accompany the text. The Handbook is the official course book at Oaksterdam University, so marijuana growing books do not get any better than this.

Heather Cabot is a journalist (ABC News, NBC News, WIRED, Forbes, Yahoo) whose book investigates exactly how marijuana went from the erroneously perceived horrific gateway drug that activists like Jack Herer fought to destigmatize in the Reagan/Bush years to the socially accepted and massive industry that it is today. Cabot addresses how political and social trends came together to allow for hemp in beauty products, the culinary explosion and new sophistication of edibles, and the general surge of marijuana into popular (and normal) culture. Guest appearances by Snoop Dogg, top cannabis chefs and a trip to the Marijuana Business Convention make for an entertaining and educational read.
In the Weeds, by Mark Ozeroff (Fiction: Action, Adventure)
In our list of books about weed, there should be a fiction entry that is an enjoyable ride and this is it. "An absurdist tale of gas, grass, ass and Vietnam, "In the Weeds follows the exploits of Air Force pilot Menachem "Slats" Jakov Kisov as he navigates Vietnam and his subsequent return to post-war life in Florida. Kisov can't shake his need for adventure (nor his Post Traumatic Stress Disorder) and soon puts his low-flying skills to work smuggling marijuana into the U.S. from the Caribbean. With just the right amount of technical flying information, character development, protagonist flaws and action, In the Weeds delivers the goods.
Written by the founder of Harborside, the world's largest medical-cannabis dispensary and the first to sell legal cannabis in California, The Cannabis Manifesto is one of the best activist books about marijuana out there. The case it presents will have you ready to rise up in support of the healing powers of weed. DeAngelo believes that there is no such thing as recreational cannabis use; it is all inherently medicinal and spiritual. Social justice, science, law and the modern U.S. medical system are all addressed with a critical eye based on solid research, science and facts.
If this is on your living room table, it might be tough to put down. Over 150 brilliant photographs document 170 strains of cannabis in this gorgeous volume filled with excellent descriptions and analysis. Marijuana paraphernalia, smoking etiquette, and basic botany are all covered religiously by Michaels in his massive masterpiece. Not many weed books catch the eye like this beauty. Perfect for a gift or present to yourself.
It's Just a Plant, by Ricardo Cortes (Fiction: Children's)
From the #1 The New York Times best-selling illustrator of Go the F**k to Sleep, this is a beautiful tale of a young girl with parents who enjoy smoking marijuana. Jackie is intrigued when she finds her parents smoking a joint and ends up learning all about cannabis from a farmer, a doctor and her loving and understanding parents. It's Just a Plant is one of the few marijuana books that is a prime example of how to properly present enlightened cannabis education to kids. It contains an informative afterword by Marsha Rosenbaum, founder of the Safety First Project for Drug Education and Director Emerita of the San Francisco office of the Drug Policy Alliance, the nation's leading organization working to end the War on Drugs.
Do you have any favorite books about cannabis that did not make our list? Let us know in the comments below!