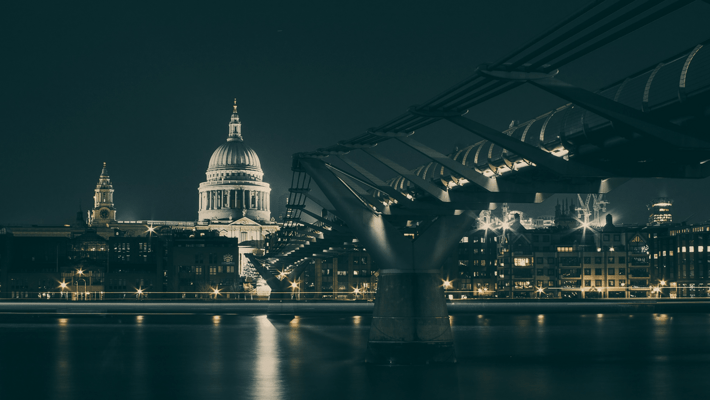 Washington D.C's Best Kept Secret Spots
Summer 2021 is in full swing, and thankfully for us, it looks like it will be a summer to remember since COVID restrictions are being lifted in many places. Activities like bar hopping, hitting the dancefloor, boozy brunch and most importantly, travel, are back. High up on our list of places to visit is none other than the nation's capital, Washington DC. Help us find our way through the stuffy and uptight nature that the city is known for in search of some of the best-hidden gems in DC.
DC Marijuana Laws

When thinking about Washington DC attractions and all the fun things to do around the city, we can't skip out on their cannabis industry and the herb that pairs well with all of the fun times ahead. Cannabis in DC is a tricky concept to say the least, with confusing laws that don't resemble much like states such as Colorado or California. In 2010, DC legalized medicinal marijuana, where users can possess up to two grams at a time and purchase four ounces over a month.
What about Washington DC cannabis laws when it comes to recreational weed? When speaking of recreational weed, which was passed in 2015 through Initiative 71, it legalized the use and possession of up to two ounces of marijuana and cultivation of up to six plants in a single household. However, you cannot legally buy or sell marijuana. This may bring up many questions, like how to find weed in DC or if there are even recreational dispensaries in DC. The DC weed system gets around this through the "gifting" of marijuana. By purchasing another item, such as a t-shirt, piece of artwork or hat, and that item is in turn "gifted" marijuana on the side. If you're in the area, delivery services and pop-up shops are common places to seek out cannabis.
When Will Recreational Dispensaries Open in DC?
DC is a complicated place because it is made up of about 20% of federal land and does not have control of its own budget. There has been legislation that has continued to be passed through congress blocking the formation of creating rec dispensaries. However, there are hopes that the 2020 election results will bring about change in the near future, especially with legalization efforts only gaining more steam.
Best Attractions in the DC Area
US National Arboretum

Located in Northeast Washington DC, the saw US National Arboreteum is a beautifully maintained park is the perfect spot to get away from the hustle and bustle of the city. It's one of the best free things to do in DC, as you can wander through 446 acres of flora and wildlife as you seek out the ideal area for a picnic. Make sure you check out the National Bonsai & Penjing Museum for trees that are older than you are or view beautiful azalea, dogwood or fern collections that every plant lover must see.
Dupont Underground
Dupont Undergroundis a 15,00 square foot abandoned streetcar station space that is now home to an arts organization and platform for the creative exchange within this vibrant city. Located under Dupont Circle, this citizen-driven initiative is now the home to onsite art production, exhibits and performances. Exhibit tickets typically start at $5 and can range from showcases on democracy to drag queens. If you want something more interactive, you can catch a yoga class or dance party through the decades.
Culture House DC
Located in SW Washington DC, Culture House DC is a gallery and private venue that believes that art can be a catalyst for change and is on a mission to provide a functional art space for all to enjoy and learn more about art, for free! Gallery hours are 12-3 on Saturdays, and make sure you check out the Avant Garden outside, which is home to rotating series of murals, sculptures and more. If you're looking for things to do in DC today that are off the beaten path, check this spot out.
Bars
Captain Gregory's

Captain Gregory's is located just outside of the city in Alexandria, Virginia, this tiny, hole-in-the-wall spot is a secret restaurant hidden inside a donut shop. You can expect small plates such as plantains, brussels sprouts and duck, shrimp and pork belly platters to snack on while sipping on drinks. You'll find rotating cocktails that change with the times, such as their current "Spring Break" menu that contains delicious rum, mezcal and tequila selections. Cocktails and plates are around $15-$20.
Denson Liquor Bar
If you're looking for things to do in DC at night, head into the NW DC area to experience a classic, beautiful bar experience that looks something straight out of the Great Gatsby. You'll find small plates ranging from pasta to grilled cheese dishes or decadent meat and cheese boards all on the menu at Denson Liquor Bar. Our current favorite cocktail is the Island Thyme! Which contains white rum, cardamom, thyme, honey and lime, perfect for a summer night. Cocktails and plates range from $15-$20. This art-deco-inspired bar is one of the best in DC.
Shops
The Indian Craft Shop


Located within the Department of the Interior and established in 1938, the Indian Craft Shop sure to deliver one of the kind gifts for loved ones. This charming, little shop has a selection of authentic Indian goods that are diverse and represent 45 tribes within the United States. You'll find a beautiful assortment of pottery, baskets, jewels and crafts with prices on the goods ranging from low to high that are sure to fit within any budget.
Shop Made in DC
These days there is a major emphasis on shop craft or local businesses, and Shop Made in DCis a retail initiative that is hoping to foster just that. In hopes to grow DC's makers and artists alike, you can find this shop throughout the city, in spots like the Wharf, Dupont Circle and Georgetown. Find over 5000 products from local artisans that range from home goods, beauty, apparel, stationery, jewelry, food and drinks. Items are at every price range, as you can find greeting cards from $5 to even large art prints for $400.
Do you know of any hidden gems in the DC area? Tell us about your favorite off-the-radar recs in the comments below.