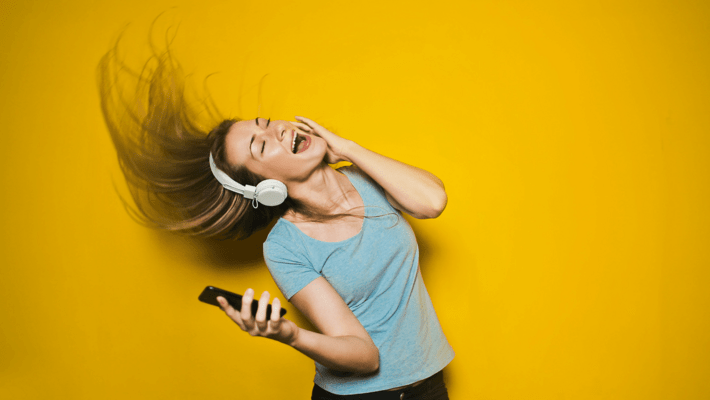 Top 7 Pop-Punk Bands to Get High With
Everyone has that go-to playlist that is filled with music to listen to when high. It may have chill-wave tracks, electronic mixes or laid-back R&B beats all over it, perfect for sinking back into your couch for the remainder of the afternoon. One genre you probably have forgotten about, especially when it comes to curating stoner playlists, is one that may bring up an intense nostalgia for the past: pop-punk. The next time you're feeling some of that teenage angst, check out our list of the best pop-punk bands to light up with. Just trust us on this one.
Music to Listen to While High: Pop-Punk Edition

When thinking about Pop-Punk, it's impossible to not bring Blink-182 into equation. Band members Mark Hoppus, Matt Skiba and most famously Travis Barker emerged out of the sunny Southern California punk scene in the 90s and haven't really left the spotlight since. They have been considered a key group to bringing this genre to life, and the New York Times even called them one of the most influential and best punk rock bands in the 90s. Light up with Blink to not only transport you back in time but also put you in your feels with the likes of "I Miss You" and "Adam's Song". Grab a sativa with a whopping 30% THC content such as Chernobyl to keep up with Barker's drum lines and have yourself an energetic, uplifting day.

Unfortunately, the pop-punk genre doesn't have a strong female presence whatsoever. But Hayley Williams of Paramore is carrying the scene on her back. Formed back in 2004, Paramore has kept up with the ever-changing industry and even scored a Grammy in 2008. Known for her strong vocals and impressive writing chops, Williams broke away and went solo for a while, but as of 2021, she is ready to get the band back together. In Paramore's discography are arguably some of the more popular punk songs, which are great songs to get high to and include "Misery Business" and "The Only Exception" for when you're feeling sad. Take in her amazing lyrics with an indica like Pennywise that will send waves of relaxation throughout the body.

If you were under 25 in the mid-2000s, you probably couldn't escape hearing this band at every turn. Topping the charts with hit after hit,Fall Out Boy hails from the Chicago suburbs. In 2006 band members Pete Wentz, Patrick Stump, Joe Trohman and Andy Hurley became superstars after winning a Best New Artist Grammy nomination and have been topping the charts since. If you're looking to have a high-energy afternoon with some upbeat songs to listen to when high, throw on "Sugar, We're Goin Down". Then make sure to light up with the sativa Sour Diesel to keep you going all day long, invigorated through and through.

This band has been around longer than many would guess, breaking out into the California punk in the late 80s or early 90s. Green Day helped popularize punk rock in the United States, making them icons in the genre. Yet, it took until their seventh studio album "American Idiot," for the band to get attention from the younger generation. Fast forward to 2021 and Green Day has been nominated for 20 Grammys, getting the appreciation they deserve. Check out some of the slower rock ballads that are great to belt out in your house with an indica like Granddaddy Purple to float you away into a happy/sad blissful state with the lyrics.

Starting out as a high school cover band in the suburbs of Baltimore, All Time Low eventually rose to stardom and was a mainstay on the famed, pop-punk and emo Warped Tour. Their melodic, poppy, yet always punk sound is a classic one, and the hit "Dear Maria, Count Me In" solidified their name in this genre to this day. Grab the hybrid Gorilla Glue and put on their 2020 album "Wake Up Sunshine" to deliver a calm euphoria coupled with a nice body numbness.

Founded by twin brothers Benji and Joel Madden, this band took cues from the likes of Rancid and Green Day and made a name for themselves through their youthful and rebellious tunes and videos. Within Good Charlotte's discography are arguably some of the best pop-punk songs, such as "The Anthem" and "Lifestyles of the Rich & Famous". If you've been feeling nostalgic for your youth and simpler times before the pandemic, we highly recommend listening to this band with a nice indica like Bakers Delight perfect for a strong head buzz to activate maximum chill.

If you're looking for that upbeat, happy-go-lucky sound with a bit of punk thrown in, look no further. With pop-punk/emo hits, such as "Love Drunk" and "Thunder", Boys Like Girls even scored a duet with Taylor Swift. You could catch them on the Warped Tour lineup anywhere between 2006 and 2013 with a packed crowd of teenagers. For such a feel-good band, you need a feel-good strain to go with it. Grab the hybrid Wedding Cake for the ultimate giggly high with a delightful head buzz.
Do you have a favorite pop-punk band to get high with? What do you think of our list above? Let us know below.