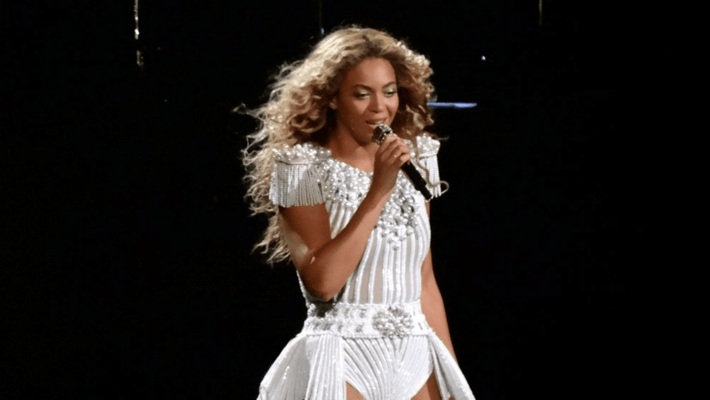 Is Beyonce Building a CBD Brand? Queen B's Hemp and Honey Farm Ventures
Cannabidiol, commonly known as CBD, has exploded onto the scene in the last few years as hemp production has been revamped and renewed in the US. It's the counterpart to THC and provides a plethora of therapeutic benefits, all without the sensations of feeling "high". This wonder substance has every one of all ages and all backgrounds reaching for it, and people are looking to cash in on the CBD effects. Celebrities have infiltrated the industry, either with brand partnerships or companies of their own, and the latest to hop on the CBD craze is Queen B herself, Beyonce. Below we'll break down her relationship with CBD and her newest venture outside of music.
Who is Beyonce?

If you have lived under a rock for the past decade, or even longer, Beyonce is an American singer-songwriter and actress. She got her start in the 90s as the lead singer of the girl group Destiny's Child, which is one of the best-selling girl groups of all time. She then broke off into a solo career and is now a multi-millionaire and perhaps one of the biggest pop/R&B stars on the planet. Between Beyonce's incredible voice and intricate, choreographed routines that have led to documentaries, she is a force to be reckoned with as she changes the landscape of music practically every single time when she drops a new album. Did I mention that those albums are experimental and visual?
She's body-positive, uses her means for good and is one of the most charitable pop stars and empowers not only women but the black community as a whole.
Beyonce's Relationship with CBD
For Beyonce, 2021 is a big year because she is getting into the bud business. Why, may you ask? As it turns out, on her last tour Beyonce really saw the CBD benefits in action on her tired, worn-out body. The pop star explained that she started using CBD oil on her last tour as a reprieve from soreness and inflammation and dosed up when she needed to fall asleep and stay asleep longer. In recent Beyonce interviews, she also states that she has a small honey farm, as the honey seems to provide alternative therapeutic benefits in addition to the CBD for her and her family, which is leading to her newest venture.
But What About Cannabis?
Beyonce, for better or for worse, has never come out and really given a definitive answer on her own cannabis use, even though there have been rumors and photos circulating for a long time. However, the support for the substance is definitely at the forefront of the Carter-Knowles family, as her husband Jay-Z is often seen front and center of cannabis industry news. Beyond just the cannabis brand, both Beyonce and Jay-Z support black-owned cannabis companies, putting their billions to great use.
Both have given extremely charitable donations to BIPOC cannabis brands, and Beyonce's foundation BeyGood Foundation partnered with the NAACP last year to support Black-owned cannabis businesses affected by COVID.
Shawn "Jay-Z" Carter is perhaps even more charitable and in the cannabis game, himself. His company, Monogram, is now the largest vertically integrated cannabis company in California and is dedicated to supporting not only minority cannabis business leaders, but to reverse the effects of the War on Drugs. They are fighting to aid those who have been disproportionately affected by this movement and are working to cultivate a more inclusive cannabis industry going forward.
Hemp & Honey Farm Venture

She's side-stepping music for a bit and focusing on a more holistic venture these days, after all, it is 2021. Health and well-being are the latest cash-cow, and she is by no means the first celebrity or ultra-rich to cash in on CBD oil benefits. The venture is definitely in its early stages, but if we know anything about Beyonce, it is that she isn't going to deliver just an "okay" product. Beyonce announced that she is building her own cannabis farm, so she can cultivate and obtain her own CBD. On this farm, she'll also have plenty of beehives (really living up to her name) and even has a few on her roof right now.
Knowles states that during the pandemic she was able to cut the "overindulgence" and is hoping to cultivate "positive rituals" for her family, as she has three young children.
Other Celebrities in the CBD/Cannabis Space
Beyonce isn't the first in the space and she won't be the last. There are numerous celebs endorsing or curating their own CBD products, and the likes of Willie Nelson, Snoop Dogg, Martha Stewart and Megan Rapinoe are behind many profitable brands that are aiding in sleep, inflammation, anxiety and CBD oil for pain.
With all these celebrities in the space, the question remains of whether or not this is positive for the industry as a whole. Overall, having these huge names endorse such a new and stigmatized product, due to CBD's relationship to cannabis, it is only helping grow the industry and grow the awareness of the benefits of cannabis. This awareness can then stimulate more research, which may ultimately grant FDA approval.
There is without a doubt a saturation of the market, with some celeb brands being not-so-great, whether that be lack of quality or lack of lab-tested results. As a consumer, make sure to do your research on the brands before you buy.