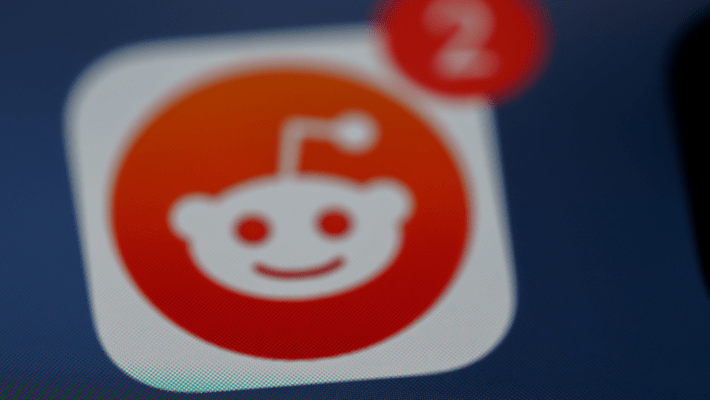 Top 7 Subreddits to Read After Smoking Weed
There are few things better than finishing your smoking session, then settling down in front of the TV to watch some Netflix, a hilarious comedy special, or some incredible, thought-provoking music. Some, however, prefer to spend their time on the internet instead of just sitting in front of the TV after a session.
For those internet veterans out there, the folks out there who were raised by the worldwide web, they're way more likely to head into the depths of the internet for their time-killing activities. That's where Reddit, the so-called "front page of the internet" comes in.
For long-time internet aficionados, Reddit is less of a hidden gem and more of a staple. It only makes sense that they'll be able to find some top-notch cannabis content there as well. When it comes to weed Reddit is the one-stop shop for all different types of content. This article is going to break down some of the best subreddits to browse after smoking!

We've all had a few "Woah dude" moments when we're high, whether it's from those deep conversations with friends and acquaintances or maybe just watching the most recent nature documentary from David Attenborough on Netflix. So it only makes sense to visit a subreddit dedicated to those moments!
Whether it's computer animation, intricate paintings, video manipulation or just something trippy, this subreddit is the most frequently visited spot for stoners everywhere. When it comes to mind-bending, blow-your-mind images, videos, and memes, r/WoahDude is the way to go.
If someone has just smoked and is on the hunt for some laughs, you can't go wrong with r/trees. One of the original places on the internet to find hilarious and relatable jokes and stoner content, r/trees is the original place for weed memes on Reddit.
Along with that, r/trees is one of the largest and most followed Reddit weed pages. With more than 1.7 million users subscribed to the subreddit, there's plenty of users to share hilarious and relatable cannabis content.
If you're having trouble finding it, just pull up your search engine of choice and throw Reddit trees into the search bar. That should point you in the right direction, at the very least!
If you're looking for something spooky and creepy to get your hair standing on end after a smoke session, you can't go wrong with r/letsnotmeet. This horror-themed subreddit is dedicated to users posting about weird, upsetting and unsettling encounters with either supernatural forces, otherworldly monsters or just another human with awful intentions -- and it's a trip.
Just like watching a horror movie with some buddies after a quality session, sometimes it's a great time to pull up your web browser, light up and read some horror stories for a great time.
For the home-growing enthusiasts out there, it turns out that it's super easy to get all the knowledge you'll ever need in one place. That's where r/microgrowery, one of the largest hubs of growers Reddit, comes in. if you're looking for Reddit weed growing advice, this subreddit is the place to be.
There's a little something for everyone on this sub, from pictures of their latest homegrown harvest to growing tips and methodology. There's a lot of challenges one could encounter when home growing. The best way to avoid the pitfalls is to compare notes and learn from others in a community that has been there and done that.

When it comes to legal cannabis, it's well-known that it's an ever-growing industry worth billions of dollars. Why not try and position yourself to get a piece of the pie? That's why it might be worth visiting one of the most interesting places on Reddit, r/pennystocks.
This is one of the best places to learn about Reddit weed stocks, a cheap and simple investment that could be worth billions when cannabis is finally legalized here in the U.S. The barrier to entry here is super low, since these stocks are dirt cheap, and the upside is massive. When it comes to Reddit cannabis subs, this one is one everyone should check out sooner rather than later! There's a lot of money to be made from weed stock Reddit, you'll just need to take advantage of it!
Even though you might not remember your history class too fondly, this Reddit shows that history can actually be exciting. Whether it's recent history that the younger generation might not have learned about or the far-flung days of more than 100 years ago, the past is always a fascinating concept under a Reddit cannabis session. That's why r/colorizedhistory is a great choice of subs to check out.
A carefully curated subreddit full of user-generated historical photos recreated in gorgeous color instead of the standard black-and-white aesthetic, giving them a fresh and exciting new look. Not only is this sub interesting from a historical perspective, but it's one you can sort by best of all time and just scroll after a smoke session for some unique, interesting content you won't be able to find anywhere else.
We all know people who have gotten a little crafty during a smoke session. Whether it's crafting a Gatorade bottle bong on the fly, hollowing out an apple, or figuring out something to use as a makeshift rolling paper for your joint, stoners are known for being quite creative when they need to be.
This subreddit is dedicated to those feats of creative genius in the cannabis world. Maybe you're looking for some inspiration or you're just interested in the ingenuity and determination of the human species when it comes to getting their fix, this sub is always a great one to check out.
One of the best subreddits from the depths of weed Reddit, r/stonerengineering is a fantastic way subreddit to pull up after a smoke session with some friends, sort by best of all time, and scroll for hours on end chuckling.
Did we list one of your favorite weed Reddit pages? Share some of your favorite subreddits in the comments below!