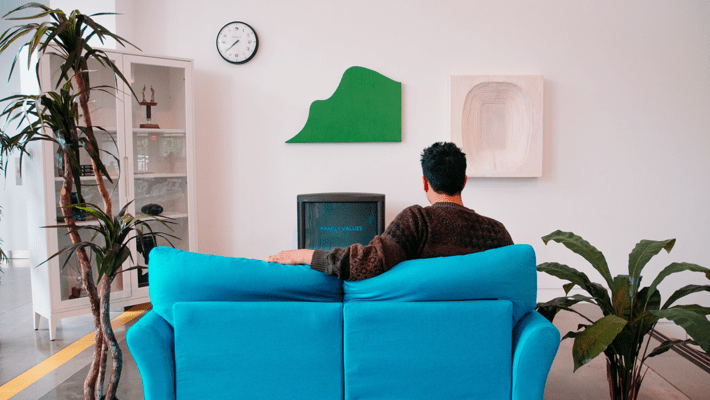 Top 8 Trippy Movies to Watch High
When it comes to a successful smoking session, there are a few different options at hand to make it an enjoyable one. You can grab some games, put on your favorite documentary or even opt for some trippy stoner movies because everyone loves to watch a mind-bending drama or a sci-fi flick with an ending that no one saw coming. Due to the fact that we are all waiting for the world to get back to "normal", we're still spending a lot of time inside. With this being said, sit back, relax and throw on our trippy list of best movies to watch stoned.
Tips for the Best Movie Night
Satisfy the Munchies Cravings
You need to make sure the snacks are ready and on deck at all times. Get the consensus from your friends that are taking part in the viewing party and gather a few things that everyone loves. You'll want diversity, so make sure you cover all of your bases with things sweet, salty and spicy.
Make Things Comfortable
This is a paramount step, so don't overlook it. It is wise to choose the comfiest space between you and your friends, which means a massive, cozy couch with all the blankets and pillows one could ever need.
Strain Selection is Key
For this party, it's all about trippy movies to watch high, so make sure you keep that in mind when you're picking out flower at the dispensary. Make sure you find a strain that isn't going to get you too in your head, while also keeping you awake and alert for the twists and turns ahead.
The Trippiest Movies to Watch While High

Netflix
Perhaps one of the best movies to watch high on Netflix is this choose your own adventure drama and mystery that follows a young man as he adapts a fantasy novel into a video game. He finds himself questioning reality, while we are tasked with making huge decisions for him at every turn. Coming from the creators of the twisted and often terrifying sci-fi series of the same name, will you be able to make your way to the five unique endings? This movie can lead to high stress, so loosen up with the indica Forbidden Fruit to dull the anxieties.
Here is a trippy, terrifying film that could possibly be a reality for us in the future. It is set in the future where an experiment to mitigate climate change has failed, resulting in the remainder of society boarding a high-speed train that will circle the globe for the rest of time. The train is a microcosm of the world, with dividing class structures and all the issues that come with it. This action-packed flick will keep you on your toes, so grab some edibles like the Somatik coffee beans to keep you uplifted and evenly doses at the same time.
HBO Max
Nothing says trippy like Quentin Tarantino, so when it comes to movies to watch when high, look no further. Follow Uma Thurman, an assassin who has awoken from a 4-year coma, get revenge on every single person who betrayed her. Watch her on the quest to destroy her hit list with a nice strain like Sour Breath, which is perfect for a concentration boost.
Perhaps the greatest sci-fi movie of all time, it is an allegory of the world we live in today. A stranger leads a computer hacker, Neo, into the underworld to discover the harsh truth around him. Neo realizes that humanity is living in an alternate reality, being controlled through intelligent machines, and must break free from the Matrix. For a classic movie, grab a classic strain like none other than OG Kush to deliver a long-lasting euphoria and ease.
Hulu

If you've been going back in forth with the group about what to watch when high, this movie has it all. The romantic comedy, mystery and sci-fi elements will never leave you bored, and even better, it even stars Andy Samberg. Follow two wedding guests in the California desert that are stuck in a time loop, living the same day over and over again. Could anything be trippier? For a movie that does it all, you need a strain that does it all, too. Grab one of the best sativas ever, Super Silver Haze, to give an energetic mind and body high.
This Oscar-winning film is a romantic fantasy between a mute cleaning lady and a top-secret undisclosed animal that survives underwater. Set in the 1960s in a high-security government lab, the two form a very unique bond as she must protect the newfound love of her life and save him from those who want him harmed. This movie definitely requires an open mind, so grab a nice hybrid such as Humble Pie to keep you focused, followed by a nice state of calm as you take it all in.
Amazon
This artsy, sci-fi drama is a recreation of a depressive episode from the director and looks to examine the mind during a disaster. The story revolves around two sisters, as one is about to get married while a rogue planet, Melancholia, is about to strike the Earth. This is all about coping with one's destiny and can be a tough one to follow, so keep up with the hybrid strain 707 Headband to deliver a calm, yet buzzy and heady sensation that is sure to have you glued to the screen.
This cult-comedy and fantasy classic from Spike Jonze is one everyone should see. Follow an unemployed puppeteer living in New York City discover a portal into the head of the famed movie star, John Malkovich. It's all about perspective and this film is considered one of the best of all time by many. This one has some twists and turns, so stay mellow with the indica Chocolate Chunk to quiet the mind before drifting into the movie's plot.
What is your go-to movie genre to watch when stoned? Do the trippy ones get you too in your head? Tell us your thoughts below.