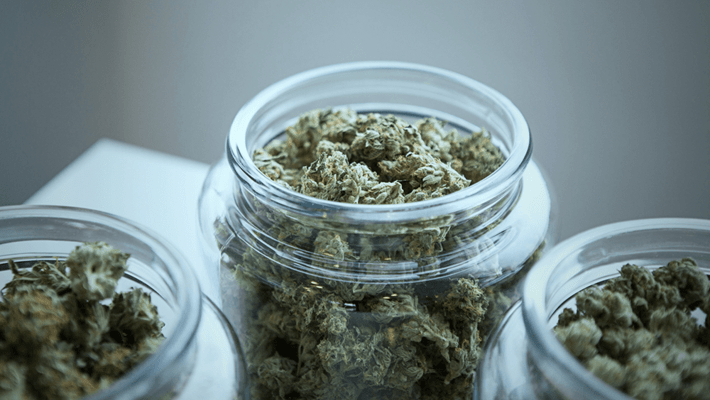 10 Best Marijuana Strains of All Time
There are thousands of strains on the market. High-THC strains, low-THC strains, Indicas, Sativas, hybrids. There are strains ideal for ADD, strains best for relaxing, and strains great for productivity. But what are the best cannabis strains of all time? Let's take a look and answer that very question.
What Is a Marijuana Strain?

Like any other commodity (wine, beer, spirits, cheese, olives, etc.), marijuana is a craft product with a lot of depth. Each marijuana strain is a derivative of the plant species Cannabis Sativa, with each new strain representing a unique chemical and flavor profile. Many believe cannabis originated in Central Asia, and over thousands of years has been bred, planted, spread and mixed to create specific strains. Marijuana found growing in the wild over centuries in its indigenous location is called a Landrace strain - those Landrace strains are the foundation for everything on the market today, having found its way to the west over hundreds of years. The diaspora of marijuana has led to countless strains in the legal US market with a wide variety of aromatic, flavor, physical and chemical makeups. Typically, there are three types of marijuana strains - Indica, Sativa and Hybrid.
The Difference Between Indica and Sativa Strains
Choosing Indica vs. Sativa comes down to what you want out of a high. Indica plants are usually shorter with wide leaves. They generally have higher CBD and lower THC levels and are more likely to induce a more relaxed, calming high, making them popular for night-time use. Medicinally, indica strains are used as a muscle relaxant for decreasing acute pain and nausea and for increasing appetite. Sativa plants, on the other hand, are taller with narrow leaves. They have much higher THC counts than CBD and cause a more energetic, focused high, popular for day-time use and productivity. Sativa strains are used medically as anti-anxiety and anti-depressants, to combat chronic pain and to increase focus. Hybrids are combinations of sativa and indica strains, often created for specific effects (from higher THC percentages to medicinal purposes)
The Best Marijuana Strains of All Time
Sure, there are no scientifically-proven best weed strains, but lists of the most popular marijuana strains definitely have repeat offenders. Pulling from popularity and our personal experience, here's a list of strains we believe are worthy of being recognized as the greatest of all time.
Blue Dream
Sativa | 20-25% THC / 2% CBD
You're not likely to find a list without this strain. A sativa-heavy hybrid, Blue Dream elicits a calming body high that's ideal for relaxation and anti-anxiety. Though now grown on the west coast, its lineage is all but unknown. What we do know is that Blue Dream provides a consistent, relaxing high and that it's always a flavor hit of blueberry and sugar.
Sweet and floral with hints of spice and citrus, Super Silver Haze is an enjoyable smoking experience that also produces a long-lasting and euphoric high. It's an excellent social lubricant and is often used to help alleviate anxiety and depression. It is a cross between Haze, Skunk #1 and Northern Lights #5 and has been around since the early 90s as an all-around favorite.
Sour Diesel
Sativa | 20-25% THC | 0% CBD
This heavy gas-aromatic sativa hybrid, bred from the Chemdawg and Super Skunk strains, is fast-acting and produces a lofty head-space high. Sour Diesel is a common strain amongst medical users looking to alleviate anxiety and depression, and it has been around long enough to be known as one of the seminal greats for its anxiety-relieving, cerebral highs.
Chernobyl
Hybrid |22% THC | 0% CBD

This sativa-dominant hybrid is a heavily potent strain with long-lasting effects and enjoyable citrus limeade flavors. It is a cross between Trainwreck, Jack the Ripper and Trinity strains and it's known for hitting hard with relaxing, numbing effects ideal for depression and pain management. This strain is unique in how versatile it is, often eliciting happiness and relaxation while also keeping you engaged and creative.
Hindu Kush
Indica | 15-20% THC | 0% CBD
A pure-indica Landrace strain from the border of Pakistan and Afghanistan, Hindu Kush has been around for a long time and is the origin of many of our favorite strains (some even in this list). It's a slow-building high that brings about both mental and physical relaxation, tastes and smells sweet and earthy and is ideal for helping you fall to sleep or simply chill out.
Maui Waui
Sativa | 20% THC / 0% CBD

As the name suggests, Maui Waui originates from Hawaii and has been around for decades. This delicious strain is popular because of the euphoric high it provides and its memorable pineapple & citrus aromas and flavors. Perfect for a creative afternoon, Maui Waui has long been a favorite and continues to be a go-to choice.

From the name, you can probably guess at this strain's flavor profile. Highly memorable aromas and flavor combine with an uplifting, energizing high make this a one-of-a-kind smoking experience. It's a two-time Cannabis Cup Champion and is a cross between Haze, Northern Lights #5, Skunk #1 and Super Silver Haze.
OG Kush
Indica | 20-25% THC | 0% CBD

Another strain with mysterious origins (although it's thought to come from a mix of Chemdawg and Hindu Kush), OG Kush is the grandad of dozens of different phenotypes on the market. Incredibly potent with above-average THC content and a head-focused high that balances the intensity of sativas with the relaxing effects of an Indica. It smokes well too, with rich earthy aromas and a citrus aftertaste.
Jack Herer
Sativa | 20-24% THC | 0% CBD

Potent and known for its heady, creative highs, Jack Herer is named after the iconic cannabis activist and author that wrote The Emperor Wears No Clothes. Commonly used for anxiety and depression, or if you want to go on a creative binge, this unique citrus-heavy strain originates from the Netherlands and is a frequent favorite for medical and recreational use.
White Widow
Hybrid | 20% THC | 0% CBD
This sativa-dominant hybrid is an ideal strain for creatives. It is a cross between Brazilian indica and South Indian sativa strains and has been around since the 90s. Known for its crystalline resin, White Widow is a robust strain with a heavy aroma and little taste, but its immediate cerebral effects are very memorable.
This list includes our top ten GOAT strains of weed but there are plenty of amazing strains we simply didn't have room for. Let us know which strains of marijuana you think deserve to be on our list (or are at least worthy of an honorable mention). Comment below!