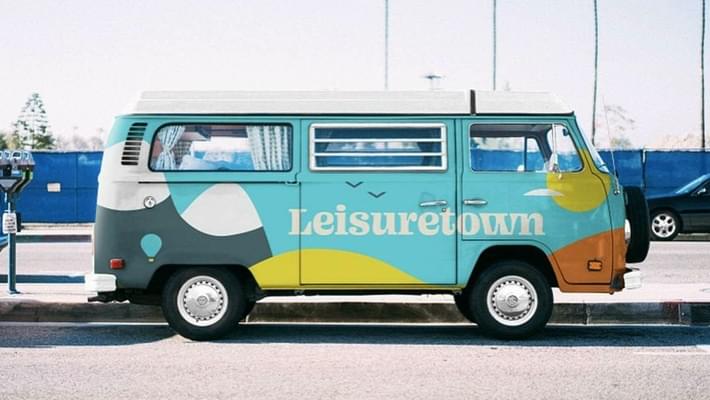 Diplo and Rob Dyrdek Launch a Cannabis Beverage
If you've ever watched a single episode of MTV's "Ridiculousness," you can probably assume that host Rob Dyrdek knows his way around a fat spliff. His show features some ridiculous videos that the Internet offers, ranging from pranks gone wrong to feats of strength to people moonwalking through a car wash. Unsurprisingly, he has teamed up with 420 advocate and DJ Diplo to launch a new cannabis beverage, putting their money where their mouth is and creating a new space in the industry. What should you know about this new enterprise, and how are other celebrities jumping into this trend?
Leisuretown

Given the name Leisuretown, this beverage reflects how much your average stoner's work ethic rises once they've had a few. These THC-infused seltzers, says Diplo, are perfect low-intensity beverages that do not put you in the stratosphere but instead allow you to have a few and chill, enjoying an afternoon or a movie session with friends. "It's something new and different," says the DJ (real name Thomas Pentz), reflecting how few low-THC edibles and smokables are found at a typical dispensary.
Leisuretown will launch in California, home of both entrepreneurs, where the market for cannabis remains as green as the plants themselves. Established under the supply chain company HERBL, Leisuretown's trajectory from idea to shelf space reflects how the two owners have committed time, money, and energy to the project. It's not just the DJ and the former pro skateboarder, either: this beverage was made with inputs from craft brewers and chemists, indicating how much science has to go into a seemingly simple seltzer launch.
Light Touch
One reason why the launch of this THC seltzer has made headlines, besides the celebrities backing it up, is because it is milder than your average cannabis consumable. With just 2.5mg of THC, this seltzer does not hit harder than half your average gummy edible. With 5mg of CBD, however, it should pack more than enough good stuff to make you feel calm, collected, and in control. Leisuretown has three flavors: Cherry Vanilla, Ginger Berry, and Yuzu Lime.
"The seltzers are a tasty drink that don't wreck my day," says Dyrdek. The idea is to stay in control' of the cannabis experience so that there is no sensation of going overboard. Cannabis drinks "make everything feel more golden," says the celebrity.
Room to Grow

If beverages are not the first thing you think of when you think of cannabis, think again. The cannabis-infused beverages market is set to grow to $3 billion by 2028, a six-fold increase from its current valuation. Cannabis beverages can benefit from two unique health concerns among consumers: the desire to move away from consuming alcohol; and the desire to stop consuming smoke products.
With greater availability and variety in the marketplace, furthermore, there is reason to think that customers will be eager to adopt new flavor profiles. While Leisuretown will (probably) not grow as large as Coca-Cola, it may take a page from Coke's playbook and unveil new flavors to keep its brand fresh and compelling. The choice to launch the product in California is not a coincidence: the Golden State consumes over $60 million worth of cannabis drinks annually, a figure rising by double-digit percentages. For Doug Walker, Leisuretown's president and founder, that reflects an excellent opportunity to grow, especially given the celebrity endorsement: Dyrdek and Diplo combine for nearly 30 million followers on social media.
Here to There
Most of the attention on the Leisuretown launch is on the seltzer and its celebrity advocates; there's another story hidden behind it. HERBL, the distributor, has the potential to become a major mover and shaker in the cannabis industry. With no fewer than 1000 licensed retailers in California as customers, HERBL also distributes cannabis products to 99% of Nevada's retailers. With a stranglehold on the top thirty brands in the cannabis space, HERBL might be the bigger winner than the beverage. Walker voiced his enthusiasm for working with this distributor, not just with the celebrities hawking the seltzer.
While logistics and distribution are far away from the average attention span of the average cannabis consumer, the most prominent companies providing the most bud to the most shelves are the best place to thrive in this dynamic industry. Those who want to benefit from the growth of such companies should keep an eye on HERBL to see opportunities for investment and consumption.
Celeb Endorsement
Diplo and Dyrdek are the newest celebrities to join the cannabis industry, but far from the first ones. The list of famous people who have tied their names to joints, pipes, and bud is pretty lengthy. It's not just Willie Nelson and Snoop Dogg (although they have plenty of skin in the game): everyone from Mike Tyson to Jay-Z have invested in or launched cannabis companies. As the number of celebrities who open up about their cannabis hobby increases, you can expect plenty more famous faces advertising cannabis goods.