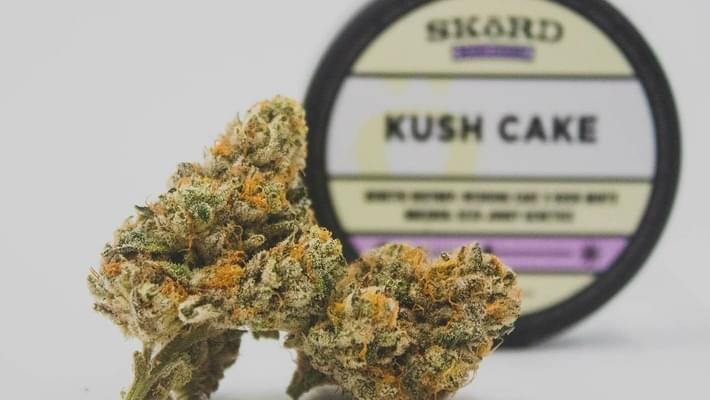 Pre-Pack vs. Deli-Style Cannabis: What's the Difference?
From even the days of the pandemic to now, the industry is continuing to make strides as legalization efforts continue to ramp up around the country. As the sector enters the mainstream, there is a glossary of terms people aren't familiar with yet want to learn more about. Below, we'll dive into some industry debates and answer questions like, "what does pre-packaged weed mean?".
The Types of Weed on The Shelves
You may not realize that a few different types of flower are on the cannabis shelves. We're not talking about different strains, like indicas or sativas here. Today, we're discussing a broader flower category, pre-packed or deli-style. One type of cannabis flower that you'll see at dispensaries is flower stored in huge containers, where the customer can look at the trichomes, color, and more. This more visceral and visual experience is delivered through deli-style weed.
The other cannabis flower you'll find at dispensaries is a pre-packed weed, a category of cannabis that is arguably more efficient and transactional for the consumer.
Pre-Packaged Cannabis Flower

We define a pre-packaged weed as cannabis that has been weighed out and packaged ahead of time. Companies that use the likes of pre-packed weed include Purple City Genetics, Aster Farms, and Good Flower. The debate of whether pre-packaged or deli-style cannabis is better is a hot topic in the industry, and we'll start with the pros and cons of pre-packaged weed.
Pros
If this is the route you go as a dispensary, pre-packing your flower will provide a clean and quality product for the customer. Pre-packing cannabis follows rigid packaging and labeling requirements to ensure an uncontaminated product every single time.
Pre-packing flower seals in the humidity and preserves all yummy compounds such as cannabinoid and terpene profiles that are paramount in a consumer's search for the best strain. This also improves the shelf life of your flower. Any cannabis connoisseur knows their bud should always be kept in an airtight container, away from heat and light, and prepackaged bud is the easiest way to ensure yours is safe.
With cannabis in the mainstream, brands must step up their packaging game to compete in a saturated market. Having pre-packed cannabis is a chance to flex those design skills and create stunning visuals and curated experiences to place your product above the rest.
Did you know that the cannabis flower naturally loses weight due to moisture evaporation? With pre-packed flower, you can ensure that customer satisfaction and the quality of the bud remain high. This flower will also prevent inventory discrepancies; shrinkage and loss prevention are significant issues.
With pre-packaged weed bags, the budtender will save time with each customer and be able to help more of them. The streamlined transaction process can increase revenue and lead to higher daily sales.
Cons
There is an added material cost to pre-packed cannabis. This isn't the way for a company looking to cut costs.
With pre-packed weed, customers will argue that they don't know what they are getting and are concerned with the best bang for their buck.
The consumer will have quality concerns. They won't see the cannabis flower until they open it up at home, as it is a guessing game until then.
Pre-packed flower isn't ideal for the consumer who wants to buy in bulk and get the discounted rate that can often come with buying flower in this way.
Deli-Style Flower

This cannabis flower is weighed out from a storage container for each purchase. While flower is still the biggest product category sold at dispensaries, companies must decide what style works best for them and their clientele. Deli-style flower companies include Caliva, Stink Blossom, and CNA Stores.
Pros
This style is excellent for those customers who consider themselves more selective when choosing their cannabis flower.
Many consumers, especially the veteran ones, know there is a discount when buying flower in bulk. This style of selling flower is best for those who want a bulk discount.
While packaging is paramount in the industry, plastics are incredibly wasteful for the industry. For consumers who are more environmentally conscious, opting for a deli-style process can help cut down on some of the wastefulness.
Deli-style flower lends itself to a more personal approach and significant interaction with the budtender. For many, especially those new to cannabis, insights, and interactions with the budtender make all the difference in choosing the best flower for their needs.
Dispensaries gain confidence when the customer can watch it get weighed out in front of them. They are taking a nice look at the flower they are purchasing, which will then cut down on returns and complaints about the flower.
Cons
The more weed is handled, the more susceptible it is to mold and mildew. The constant opening of jars will only decrease the product's shelf life over time.
Most dispensaries clean and reuse the same storage containers. If this is the practice, the dispensary cannot promise to provide customers with a safe, unaltered product.
With deli-style cannabis, human error is brought into the equation. This means that the weight could be off, the flower could be dropped, or the quality of the product could be tampered with if employee cleanliness standards aren't where they should be.
The constant opening of containers and air exposure can make the flower dry out faster, impacting quality.
It simply takes longer to weigh cannabis flower by hand, which slows down a dispensary's overall transaction process. This slower process can contribute to lower sales and revenue.
The Bottom Line
Overall, either style isn't mutually exclusive, and a dispensary can have the best of both worlds by using each method as they see fit. Pre-packed cannabis is a more streamlined product that has been pre-packaged and pre-weighed for more freshness and quality. However, it's a more transactional product that adds more guessing for the consumer. Deli-style cannabis is a more visual and sensual experience for the consumer, as they get to see and smell what they are purchasing. While it is excellent for bulk purchasers, more human error issues are at play.