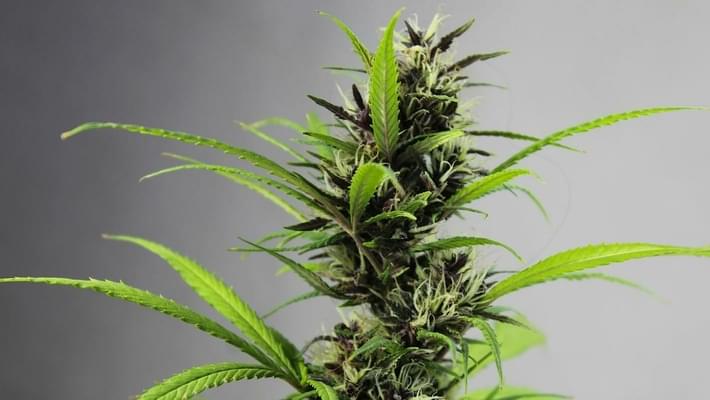 Which Seed Strains are Auto-Flowering?
As the legal cannabis industry in the U.S. has exploded into mainstream popularity over the last couple of decades, we've seen incredible innovations with the plant itself. Not only has the cannabis plant been bio-hacked to produce larger, more potent yields and medical cannabis products that treat specific ailments more effectively, but growing some for yourself has never been easier!
While the legality of home growing is far from consistent due to the patchwork nature of legal cannabis law in the U.S., those who can home grow should get started ASAP. As we've covered here on Where's Weed, setting up your own home growing operation will save you tons of money and time in the long term. In fact, it's prime harvest season around this time of year! Experienced home growers will likely be preparing to snag the season's first harvest over the next few weeks!
We know how challenging it can be to start home growing. It can be intimidating for beginners, to say the least. With autoflowering cannabis seeds, however, it's much easier and beginner-friendly!
But what exactly are autoflowering seeds? How do they work, and why are they widely seen as a great way to get started for the inexperienced home grower? On top of that, which autoflowering strains grow best in the first place?
Thankfully, we here at Where's Weed have done all that complex research for you, answering your questions and setting you up for your first successful growing season.
What Exactly are Autoflowering Strains?
Before we dive deep into which autoflowering strains are the cream of the crop, we think it's essential to define some basic terms. After all, if you're considering picking up some autoflower strains of your own, you're likely not exactly an experienced home-growing aficionado.
So what are autoflowering seeds, and how do they work? As their name suggests, this variety of cannabis plant flowers independently. However, that doesn't mean autoflowering strains result from some fancy genetically modified science project.
Instead, they're the result of decades of careful cross-breeding by growers all over the planet, creating plants that flower on their own by crossing classic indica and sativa cannabis varieties with ruderalis strains from colder regions like Northern Russia and China. Because these ruderalis strains had to survive in extreme conditions and different regional light cycles, they adapted to their environments and flower independently.
Today's autoflowering plants are combinations of them all, mixing the high cannabinoid content and yield of indica and sativa plants with the autoflowering nature of the ruderalis plants. Truly a best of both worlds scenario.
As a result of that cross-breeding, home growers today have access to a diverse mix of different autoflowering varieties. All you have to do is stick some autoflowering feminized seeds into some potting soil, give them some water and a bit of sunlight, and you'll have a successful cannabis harvest in no time! Growing autoflower seeds and strains are "home growing on easy mode."
Not only can autoflower seeds and plants be harvested more than once per year, unlike other types of cannabis plants, but they're more discrete due to their lack of height, resilient to temperature changes due to their genetics, great for both indoor and outdoor cultivation, and inexpensive.
There are not too many downsides to growing autoflower strains and seeds in general.
Best Autoflowering Cannabis Strains
Now that we've covered the basics of what precisely autoflowering cannabis is, how it works, and where it comes from, we bet you're ready to try and grow some of your own. So with that in mind, which strains are worth spending your hard-earned money on and planting?
We put together a comprehensive list of some of the best strains on the market today, breaking each one down to help you figure out the best possible fit.

Perhaps the most well-known and widely circulated strain on our list, this balanced hybrid packs a heavy cannabinoid punch of 15 percent THC and a little CBD to go along with its woody, earthy flavors, aromas, and energetic effects. Not only is this autoflowering strain one of the most popular in the world, but it's a cheap and easy seed to find and grow. We highly recommend this strain for beginners out there.
If you're looking for a top-notch indica variety, look no further than this well-balanced strain. It's known for its sweet flavors and long-lasting sense of euphoria, extreme relaxation, and soothing effects. This strain is a big winner in our books!

This strain goes by many names. Some call it Gorilla Glue, others call it GG4, and some even refer to it as Gorilla Glue #4. No matter what you call it, this potent hybrid packs a hefty 20 percent THC percentage to go along with its pungent, skunky, and earthy aromas. This strain is an OG classic, a multiple-time award winner, and an autoflowering strain that's perfect for growing anywhere and everywhere.
Like its namesake, these big, green buds pack a serious punch. This combo of OG Kush and Sour Diesel is a sativa-dominant hybrid that's well-balanced and potent. If you're looking for the answer to the question, "what is the strongest autoflowering strain," look no further! Containing as much as 21 percent THC and a bit of CBG to round things out, this strain usually contains terpenes like myrcene and aroma/flavor hints of strawberry. Often described as a strain for sparking creativity, we highly recommend this autoflowering option for home growers looking for big, THC-packed buds from their homegrown plants!

Next up on our list is an iconic indica strain that's popular with recreational and medical users alike. Easily one of the best strains of all time, this high-THC offering out of the Pacific Northwest is known for its euphoric, relaxing, mind-clearing effects. Flowering quickly and great for growing indoors, Northern Lights is perfect for those dealing with insomnia, stress, depression, and pain. This one is tough to beat as an iconic, top-notch strain.
If you're looking for a sativa with a hefty dose of 19 percent THC, look no further than Amnesia Haze. This energizing and lemony strain is easy to grow and harvest. The result of award-winning genetics popularized in Amsterdam coffee shops, this strain gives users a heady buzz. We highly recommend this strain!

If you're ready to taste the rainbow in some cannabis smoke, this indica is for you! Born from a mix between Grape Ape, Grapefruit, and another mystery strain, this award-winning strain is known for its flavors, grape and tropical fruits aromas, and up to 20 percent THC content. So not only is it tasty, but it's potent to boot. This strain provides a focused, alert, and happy sensation while helping the users relax and unwind after long, hard days. For simple and effective autoflowering indicas, this one is a great choice!
Last but certainly not least, this final entry on our list is for all the OG stoners looking to flashback to the 90s with their homegrown cannabis. This potent and iconic sativa is powerful, containing as much as 19 percent THC, and provides fast-acting, energizing, pain-reducing effects. This cross between Chemdawg and Super Skunk strains is legal cannabis royalty. This strain is one of the top autoflowering strains of all time, and we can't recommend it enough!