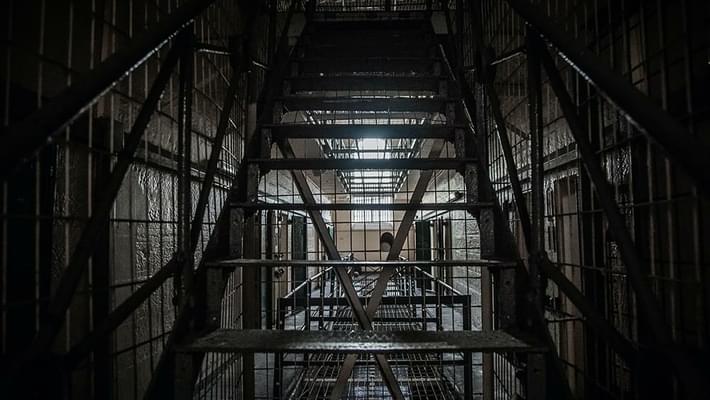 Recent Legislation Introduced to Pardon Marijuana Prisoners

Thanks to the failed and futile War on Drugs, men and women (disproportionately people of color) continue to languish in prison due to draconian sentences for marijuana possession and marijuana trafficking. Even as cannabis becomes accepted as a legal substance in states across the country, there are still over 40,000 people in jaildue to cannabis-related charges. Incredibly, several states do not currently have any plan to issue pardons or expungements for offenses that are now legal in their programs to legalize marijuana. Others have language in their laws but no specific mechanisms for prisoners to have their sentences commuted. Thankfully, there are some states that have recently passed legislation to allow pardons of prisoners for non-violent offenses and there is hope that more will follow.
Which States are Pardoning Cannabis Offenders?
Colorado

On June 29, 2020, Governor Jared Polis signed a bill that will give him power to unilaterally issue pardons for prior cannabis convictions. The legislation was written with a focus on restorative justice for communities harmed by enforcement of the War on Drugs and is an excellent step forward for Colorado. House Bill 1424 allows the Office of the Governor of the State of Colorado to "grant pardons to a class of defendants who were convicted of the possession of up to two ounces of marijuana without an application and without seeking the comment of the District Attorney and judges for those cases." The bill is expected to take effect later this year.
Illinois
On Tuesday, June 25, 2019, Illinois became the 11th state in the nation to make recreational use and possession of marijuana legal for residents over the age of 21. The next day, Governor J.B. Pritzker signed legislation to make it possible to expunge marijuana convictions from the records of approximately 315,000 individuals involved in around 777,000 cases. The actual pardons began at the end of the year when the governor pardoned 11,017 people in what he described as the "first wave" of what is expected to be a lengthy process.
Pritzker's initiative has won praise - especially in Chicago - for his understanding of the toll that the War on Drugs has taken on certain sectors of the population. The governor said, "We are ending the 50-year long war on cannabis. We are restoring rights to many tens of thousands of Illinoisans. We are bringing regulation and safety to a previously unsafe and illegal market. And we are creating a new industry that puts equity at its very core...in Illinois, we purposely built a system where the market has room to grow, so that entrepreneurs, including especially those from the communities devastated by the war on drugs, will have real opportunities in this industry."
Nevada
On June 17, 2020, the State of Nevada pardoned over 15,000 residents who were convicted for possession of small amounts marijuana. The convictions will not be voided, but those pardoned can have rights restored such as the right to vote, serve on a jury or own a firearm. The ability to get certain jobs and apply for financial aid for schooling will also be restored. According to the governor's office, between January 1986 and January 2017, when Nevada legalized weed, there were 31,124 marijuana arrests and 15,592 misdemeanor convictions for possession. Those eligible for a pardon simply have to fill out a form and submit it to the state's Board of Pardons.
Pennsylvania

The chair of Pennsylvania's Board of Pardons, Lieutenant Governor John Fetterman, announced in September of 2019 that the state would be easing the process for applicants to be pardoned for nonviolent marijuana-related offenses. In June of 2020 Fetterman followed through on his promise with the establishment of the Expedited Review Program. Eligibility requirements are broad, with offenses like "Marijuana-related DUI's incurred by lawful medical marijuana cardholders in the Commonwealth of Pennsylvania" and "any felony conviction for possession with the intent to deliver a controlled substance (marijuana only)" listed as acceptable reasons for applying for a pardon.
Washington
The Evergreen State has not yet pardoned any marijuana prisoners nor cleared any charges, but it is only a matter of time before Washington takes action. In early 2019, Governor Jay Inslee announced that he planned to create an expedited process to allow approximately 3,500 people to apply for and receive a pardon without having to hire a lawyer or go to court. Inslee's Marijuana Justice Initiative "intends to recognize the evolution of the state's beliefs about marijuana and, within existing capacity, provide clemency relief to some who have these convictions on their records."

Have you been convicted for a marijuana-related offense and live in a state where weed is now legal? If you are involved in pardon or expungement proceedings and would like to share your experience, please do so in the comments section below.