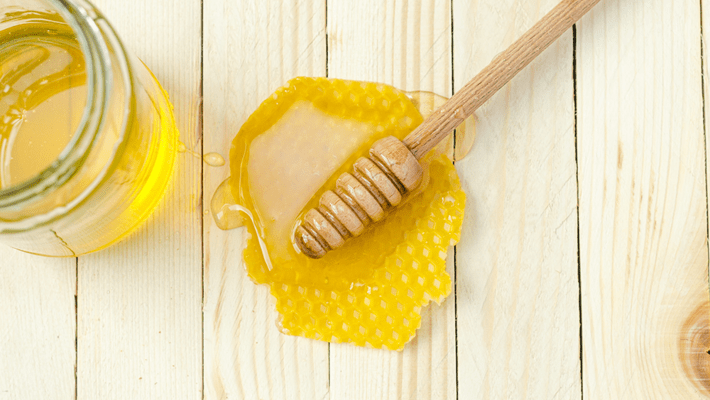 How to Make Easy THC Honey: Marijuana Recipes
In the booming cannabis industry of the United States, one segment has been growing more rapidly than the rest of the other segments combined. Researchers predict that the market for marijuana edibles will expand from $1 billion to $4 billion by 2022. Companies are consistently developing more and more THC-infused food and drink products, and it seems like everything nowadays is made into cannabis edibles. At the top of that ever-growing list stands the holy grail of all weed edibles: THC-infused honey.
Cannahoney tastes great and is extremely healthy, considering the amount of antioxidants and nutrients that are jam-packed within it. Both marijuana and honey hold numerous health benefits, and when merged together make a superfood that will also get you elevated. What a killer combination! Even better, substitute your weed for CBD and get all of the health benefits without the high.
Decarboxylation

When attempting any edible recipe involving pot, you must activate the THC within the weed through the process of decarboxylation before it can be infused to make the cannabis honey. Do not skip this step. You will not be able to get the "high" feeling without it, since THC is not a psychoactive compound by default. Using the decarboxylation method, the plant material is heated so that the THCA can be converted to THC, therefore allowing us to get faded.
It is important that you dose your cannabis edible recipe correctly using a suitable amount of weed for you, based on your tolerance. If you'd prefer to do the math yourself, you can use the formula provided here, but if you would rather have an online dosage calculator do the work for you instead, luckily there's plenty of them on the internet like this one.
How to Make Weed Honey

Ingredients
Pot
Cheesecloth
200 grams coconut oil
300 grams honey
15 grams weed
Directions
Same as any other recipe concerning cannabis edibles, you need to first decarboxylate your marijuana. Bake your ground-up weed for 25-30 minutes at 250 degrees Fahrenheit.
Heat up the coconut oil until it melts, then add in your decarbed marijuana. Cook it on low for approximately 3 hours.
Strain your weed from the oil with the cheesecloth, making sure to squeeze very hard to get all the THC/CBD from the plant matter into the coconut oil.
Thoroughly mix the THC-infused coconut oil with the honey, and wait for the mixture to cool off.
What other recipes would you use your THC honey for or do you prefer to just eat it as is? Let us know in the comments below!