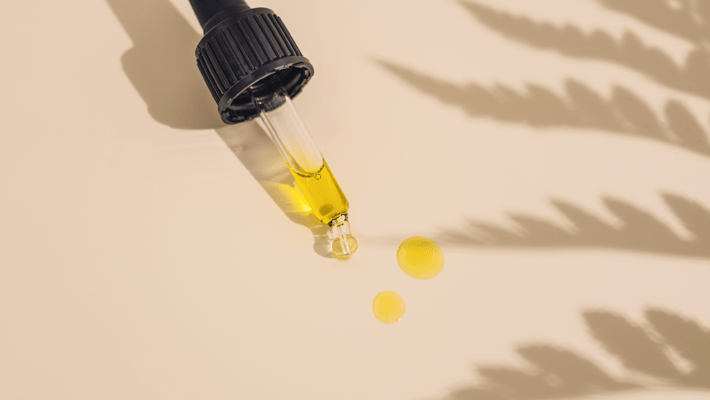 Top 6 Celebrity CBD Brands to Try Now
The wonders of CBD have taken the mainstream by storm and aren't showing any signs of slowing down. Within just a few years, this niche product has turned into a worldwide phenomenon, as people are reaching for CBD oil first before their prescriptions. With such a popular and effective product, everyone wants to get in on a piece of the pie. Especially as the stigma of cannabis has slowly continued to erase over time with increased legalization efforts across the country. Those looking to cash in include celebrities, and we're here to tell you which brands and endorsements are actually worth your money.
What is CBD?

Many people may not know this, but there are over one hundred chemical compounds that are found within the cannabis plant. However, there are two compounds that heavily outweigh all the others in popularity, and those two are CBD and THC. While THC is what gives the smoker the "high" that is associated with cannabis use, CBD does something much different and perhaps much more therapeutic.
CBD, or cannabidiol, delivers no psychoactive effects whatsoever to the user and generally provides alternative medicinal benefits. While studies are still in its infancy, the initial findings have been groundbreaking. CBD offers a wide range of symptom relief as it works within the body through the endocannabinoid system to combat diseases and ailments.
CBD works with the body to not only keep homeostasis but restore balance in the body if necessary. You'll find that this wonder substance will regulate your body's response to stress, can help with seizures, fight acute pain, aid in anxiety and depression and even contains anti-inflammatory properties.
The CBD Boom
The explosion of this market would never have been possible if it weren't for the Farm Bill of 2018. What is this, you may ask? The Agriculture Improvement Act of 2018 was signed into law in December of 2018, meaning that hemp was removed from the Controlled Substance Act. Due to this action by the government, the US could now enjoy CBD products without breaking the law since CBD can be derived from hemp. Not only did this open the door for enjoying CBD, but it also opened the door for broad hemp and CBD cultivation as it removed restrictions on the sale, transport or possession of hemp-derived products.
Where is the Market Now?
Since the restrictions have lifted on hemp-derived products, the market has never looked back. A cannabis and CBD consumer data analytics company, The Brightfield Group, expects CBD sales to reach $5.3 billion in 2021, compared to 2020's $4.6 billion. It looks like the drink and gummy space will be the fastest growing product type for the year 2021, while tinctures still maintain the highest retail sales at 18% of the entire space. A cornerstone of the cannabis industry is innovation, and CBD companies are constantly keeping consumers on their toes yet satisfied with new flavors, designs and new cannabinoids to experiment with.
Celebrity CBD Brands
Tommy Chong CBD

This Canadian actor, musician, director and comedian is best known for his work on his comedy albums and movies with Cheech & Chong, as well as appearing on That 70s Show. As a fierce cannabis activist, he believes that "If more people were stoned, there would be less violence in the world." With that mindset, he created a CBD brand with an array of topicals, tinctures and much more. With products like the Good Vibes Energy Tincture, Chong claims that cannabis saved his life.
Barker Wellness

Travis Barker is still the face of punk music in America and hasn't slowed down over the past few decades. He understands what it's like for a busy lifestyle to take a toll on your body, hence the creation of his vegan, THC-free CBD wellness line. You'll find maintenance, recovery and sleep tinctures as well as a thoughtful pain relief cream. Barker recalls after trying everything that "CBD was the best kind of result that I got." If you find that you lead a hectic lifestyle, this may be the brand for you.
Mendi

Founded in Portland, Oregon by pro-soccer star Megan Rapinoe comes another brand that is marketed towards athletes of all ages and abilities. Mendi strives to help them manage inflammation, pain, neuro balance, and sleep through all-natural, USA-made products such as massage oils, gel caps, gummies, tinctures, and sticks. Rapinoe is changing the way athletes manage their pain and says, "It's time to rethink how athletes can stay on top of their game in a much healthier way."
Poosh x Hora

Poosh is all about redefining what it means to live your best life. This lifestyle and wellness brand by Kourtney Kardashian aims to curate a healthy lifestyle that is obtainable to everyone. Collaborating with the skincare brand Hora comes the Hyaluronic Halo + CBD serum. It's a moisturizing powerhouse that is excellent for all skin types that rejuvenates and restores the skin. Kourtney believes that this is the first of many more CBD products to come.
DEFY

Next among athlete cannabis brands is this line from Pro Football Hall of Fame running back, Terrell Davis. Formulated to aid in muscle recovery, clear-headedness, and rejuvenation, DEFY offers CBD drink products and muscle balms to keep you feeling on top of the world. Davis was initially a skeptic, but he claims "When I started taking the CBD, I noticed things starting to happen to my body. My energy level was up, and my joints weren't aching as bad." Let Terrell Davis make you into a believer, too.
Hart Luck CBD

Motocross icon and husband to the pop-punk star, P!nk, has released a CBD line with the mantra of "Fix Yourself". Carey Hart believes in "holistic forms of pain management and recovery" and that sentiment is carried throughout his products. With 100% natural ingredients, lab-tested and free of solvents and pesticides, you'll find full spectrum tinctures, topicals and even inhalers. All available at reasonable price points!
What do you think of celebs in the CBD space? Have you tried these brands? Tell us below.