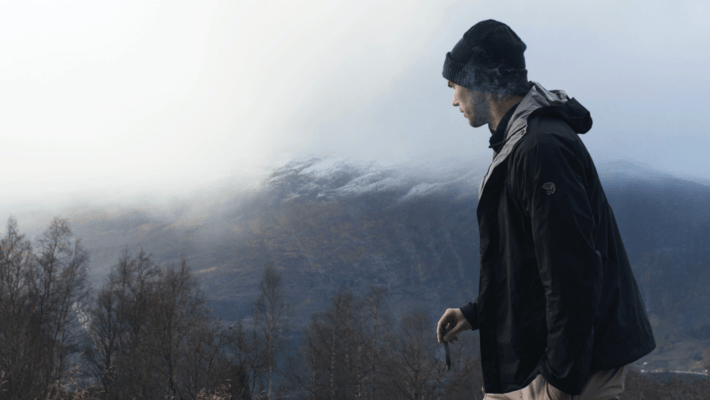 7 Strains to Keep You Cozy All Winter
As the autumn leaves us for the chilly domains of winter, a lot of activity slows to a crawl. Whether you have a few days off for the holidays or want a break from the winter doldrums, it's a perfect time to pick up a few new strains of cannabis. Sure, there's plenty of comfort to be had in the familiar strains, but here are some new faces in the cannabis community that can give your winter an extra-special kick.

Since weddings are typically a summer affair, why not bring the party into the wintertime with some Wedding Cake? This Indica-dominant hybrid comes with a ton of couch-lock power, clocking in at an average of 25% THC or higher, evident in its big, beautiful white crystals. A mix of Girl Scout Cookies and Cherry Pie, Wedding Cake has a sweet, slightly fruity taste that is perfect for those who aren't keen on the taste of cannabis in the first place. Its terpene profile includes humulene, myrcene, and caryophyllene, which are excellent for relaxation and deep thought.

Some cannabis fans will tell you that Blue Dream is the best type of flower on the market, full stop. Whether you agree or not is, of course, a matter of opinion, but that's not an opinion is how popular this strain has grown in the community. This Sativa-dominant hybrid comes to us as a blend of Blueberry and Haze, two of the most well-known strains on the market today. Blue Dream is not as powerful as the name suggests, although, at 18% THC, it will get you plenty high. Its energizing power is in part due to its myrcene terpene profile. Although it has a low CBD amount, it is nevertheless a popular medicinal strain to combat insomnia, anxiety, and nausea.

Also known as Sunday Driver, this strain can be seen half a mile away because of its deep purple crystals. A hybrid of Grape Pie and Fruity Pebbles OG, Sundae Driver has an intense fruity aroma/taste that is well-known for making its users downright giggly. A perfect strain to watch a holiday classic like Rudolph, this strain has a high limonene profile (hence its taste) and an above-average amount of THC, clocking in at 21%. It is also a very common base strain used in concentrates and edibles, meaning you can find it at your nearest dispensary without much trouble.

Come winter, and it is usually not that hard to fall asleep: it is quiet, it is dark, and you just want to bundle under the covers and emerge in spring like a grizzly bear. For those who have issues with insomnia, however, a sleep-inducing strain like Slurricane can be the best way to get a good night's rest. This indica, a cross of Do-Si-Dos and Purple Punch, has a sugary, fruity flavor combination that makes it go down easy. It is well-known for its relaxing effects, great for muscles tired from shoveling snow or a brain fried by traveling across the country to see relatives. Its caryophyllene terpenes are well associated with helping transition to sleep, while its 1% CBG profile helps you feel better, no matter the problem.

Some cannabis strains are a thing of myth, forged in deep antiquity and surviving through the centuries until they reach our bongs. Others have no secrets about their origin, and Golden Goat is one such strain whose history can be pinpointed precisely. Golden Goat was an oops baby, the result of a cross between a Hawaiian Romulan and a Sweet Skunk. As the name suggests, this strain is indeed gold: its bright, vivid yellow-orange hairs make it a beautiful nugg to look at. Smoke it, and you get a rush of flavor, described as both sweet and spicy, along with a euphoric head rush.

Ethos Genetics introduced the world to Lilac Diesel, and if the name sounds like a company run by a James Bond villain, you can be sure that their creation is far from evil. Lilac Diesel is the amalgamation of many different strains, including Super Lemon Haze, Forbidden Fruit, and NYC Cherry Pie. Does it taste like flowers and Sour Diesel? Yes, it has a traditional chem taste along with pine flavors and slight fruit. Where it stands out from the crowd is its staggering 3% CBG content. Even if you use it recreationally instead of medicinally, this strain is sure to provide relief from whatever ails you, whether it is physical or psychological, over this winter season.

If your idea of a great winter involves lots of chocolate, match it with a Swiss Bliss to feel like you are on vacation in Switzerland. This strain does indeed hail from Switzerland, famously having been compounded by the authorities and then released to a Dutch dispensary. Although it's not clear what its parents were, this sativa has a lot of power behind its name, with 23% THC. It has a euphoric, uplifting, creative effect when smoked, making it great for those who want a change from their usual routine. Packed with linalool and pinene, it is a great way to unwind when the days get colder.