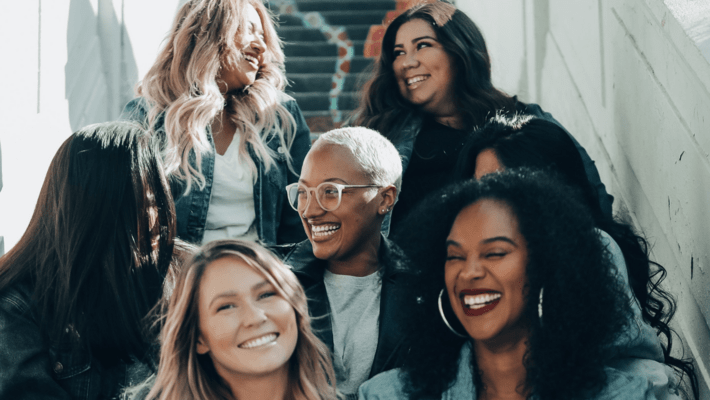 Women's History Month 2022: A Guide to Women-Owned Cannabis Products
It is no secret that women face many more issues than men in society today. There seems to always be a double standard, whether it be unequal pay or not being taken seriously within the workplace. Women to this day are still overcoming barriers to not only starting a business but making it a successful one. However, here at Where's Weed, we will give you a brief history lesson of women during Prohibition, fill you in on who is now the majority consumer of cannabis and celebrate the women in cannabis who have overcome it all.
Prohibition Era Women

The Prohibition Era of the United States lasted from 1920 to 1933 and is defined as the time when it was illegal to manufacture, transport and sell alcohol. On the surface, this may seem like a boring time in US history, however, everything changed for women.
Many women fought voraciously for this amendment to be passed in the country, as Prohibition ultimately meant that the family could be protected due to men being kept out of the saloons, or so they thought. Pre-prohibition, the only women allowed within saloons were prostitutes, and when this amendment was passed - things changed.
Prohibition brought about private restaurants and clubs, which often welcomed women of all walks of life - and they didn't have to be there just for sex. An outlaw industry flourished, and women played a massive part in this industry. Women started working in every facet of the trade, running speakeasies, making their own alcoholic elixirs, and even taking part in the consumption of alcohol in these spaces.
This rebellious time within women said goodbye to the subservient roles of the Victorian Era and said hello to the "new woman" in the Prohibition era. It is important to note that another colossal change happened for women during this time. In 1920, women were granted the right to vote, and everything was changed forever. At this time, America saw a broad cultural shift - women's lives were being reshaped by newfound liberties and freedoms that had never been granted to them before.
The New Face of Cannabis Consumption

Traditionally, it has always been safe to say that men consume cannabis far more than the typical woman. It's time for the boys' club to move over, as a dawn of a new consumer is here, and they are taking the cannabis industry by storm. Now when it comes to cannabis, women account for the majority of the consumers, according to the Cannabis Consumer Coalition. Women also make up for 59% of new users and are turning to cannabis to help combat issues like pandemic stress, anxiety, and boredom.
There has been a huge uptick in consumption with Gen-Z women, mainly because these women are now at the age where they can purchase legally. This new face of the consumer, paired with the shifting of public perception on legalization, has forced brands to step it up - you'll see increasingly sophisticated design and packaging to help drive this trend forward into the mainstream.
Women-Owned Cannabis Brands
With women leading the charge in consumption, it's important to also have women at the helm of cannabis brands to look out for their interests, ultimately pushing the industry further. Below are some of the women of cannabis and their brands that should be on your radar.

Kimberly Dillon created a brand that could remedy her needs stemming from chronic stress. Looking to open the door to the conversation about well-being and exhaustion, she created a vibrant, playful, and bold brand that showcases hair and face potions, along with functional edibles to make the cannabis woman feel her best.

Amanda Smith proudly boasts a cannabis accessories company that is among the flourishing women-owned brands, with 90% of her team being either female or members of the LGBTQ. She's looking to embrace women smokers specifically, giving them the cutest accessories for their smoking session, whether it be colorful bongs, cones or rolling papers.

This mother-daughter duo launched this company in hopes of bringing together herbalism and science, all with branded storytelling in every package. You can find tinctures, balms, lollies and edibles on the website and see how these women follow the world's curiosities through science and art.

A cannabis-loving couple wanted to create a better edibles experience for consumers. Being a top edibles brand in the country, they have set the gold standard for quality, potency, production, and testing. Under the Kiva umbrella conglomerate, you'll find brands like Camino, Petra, and Terra.

Rebecca Grammer-Ybarra, a once two-time Food Network champion, has made her way into the wellness and CBD space. The brand is all about feeling at home within your body, and her bath soaks will help you reach ultimate relaxation.

If you've been in a dispensary, chances are you've seen Nancy Whiteman's cannabis brand. Her edibles are formulated to enhance your life physically, creatively, and emotionally through the responsible use of cannabis. Whiteman has created a global brand that is synonymous with quality and innovation.

West is unashamed in her love of cannabis and has been in the industry since 2013. Not only has she created innovative products such as CBD coffee and hemp joints, but she also launched Women Grow, a collaborative company to educate, connect, and empower women in the traditionally male-dominated space.

Nidhi Lucky Handa, the founder, is looking to achieve cannabis rooted in purpose. It's all about propelling the industry and the conversations surrounding cannabis forward and upward, creating approachable and quality-driven products. Handa hopes to tackle social injustice and inspire true, positive change. Leune is home to flower, drops, pre-rolls, and much more.
Have you tried these women-owned brands? Do you believe women are the future of the industry? Tell us below.