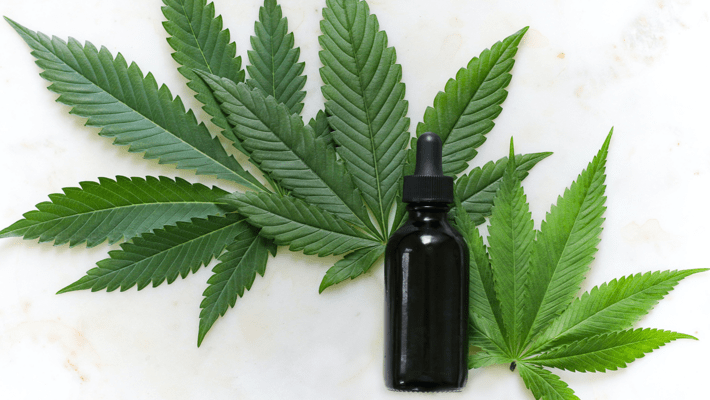 Are Hemp Soap & Hemp Oil Worth Trying?
In this day and age, there is always a new, natural product or trend at every turn, and it can be extremely difficult to keep up. As cannabis has taken the world by storm in recent times, people are starting to slowly learn more and more about a plant that once had a bad reputation attached to it. Within this world of cannabis comes its cousin, hemp, which can be beneficial in more ways than one.
Hemp Legalization

Hemp has had a rocky history in this country but has finally come out on top, and business is booming. Initially, hemp was cultivated in record amounts for World War II efforts, when the country couldn't get enough of it. Eventually, it was lumped in with its cousin and found its way onto the Controlled Substances Act, making hemp illegal.
However, in 2018 the Farm Bill was passed, which not only removed hemp from the controlled substance list but also led to the mass exploration of this wonder crop. Hemp is carbon negative, can grow in the tightest of spaces and in virtually any climate. This exploration of hemp led to findings of just how hemp could possibly save the planet, replacing the likes of plastic, paper and even fuel.
A wildly popular product, CBD, is cultivated from hemp and is an industry that reached 1 billion in sales in 2019. People can't get enough of it and are looking to utilize hemp and CBD in virtually every form, from capsules and tinctures to soaps and serums. Even massive, country-wide chain retailers such as CVS and Walgreens are stocking their shelves with these products.
What is Hemp Oil?
Hemp oil is something that has been around for decades and is harvested from cold-pressing hemp seeds. It's often an unrefined product that has a slightly nutty flavor and contains virtually no THC and minor traces of CBD (if any). When thinking about hemp oil vs. CBD oil, CBD oil, on the other hand, is extracted from the cannabis plant through the flowers and leaves for production. When looking to draw similarities to this oil, think of sunflower seed oil or jojoba oil.
What Does Hemp Oil Do?

Just like CBD oil and THC, hemp oil will provide the consumer with a multitude of good things. Hemp oil is paramount for skin health as it can moderate oil production, aid in atopic dermatitis and help with eczema, acne and rosacea. Hemp oil benefits brain health, as there is a rich fatty acid content to hemp oil that is important for a high brain function and a study conducted with mice even found that hemp was helpful in decreasing brain inflammation. Hemp oil has even been examined within the framework of heart health and may have positive effects on blood pressure and cholesterol.
This is such a versatile and natural product, so when thinking of how to use hemp oil just simply apply it topically to the area you would like, whether that be the face, body or scalp. If you're looking to ingest, there are many tinctures and capsules on the market today, too.
Hemp Bar Soap
Among the latest products, people are reaching for is hemp soap. Hemp soap contains hemp oil, which is a rich resource for polyunsaturated fats. You'll find Omega-3, Omega-6, gamma-linolenic acid and other essential fatty acids which have a plethora of benefits that may even outnumber your traditional bar soap. Hemp soap benefits aid in the maintenance of natural moisture without creating that tight, dry feeling.
Hemp soap won't strip your skin of natural oils, because it doesn't contain parabens or sodium lauryl sulfate (SLS). These added chemicals that are found in traditional soap bars can often cause inflammation and dry skin, adding toxicity to the skin. The best hemp soap bar will soothe and calm your skin, while also aiding in redness and breakouts.
Hemp Soap & Hemp Oil Products

This is a well-known, household name that can be found in your local grocery stores or online. Dr. Bronner's soap has multiple delicious scents, that are great for your dishes, face, hair, pets and more! This organic, fair trade, U.S.-sourced hemp oil product is likely the most approachable for those new to hemp soap.
This naturally occurring hemp extract oil is what you'll want if you're looking to receive hemp's benefits that won't be seen on the surface. Charlotte's Web created this product to support a sense of calm and focus, manage everyday stresses, all while maintaining a healthy sleep schedule. You'll only find the most select ingredients here, with extract flavors like lemon twist and mint chocolate. Charlotte's Web Hemp is available online or a local health foods store.

If you've ever walked through Target, Walmart or Ulta you've probably seen Love Beauty and Planet. We love to see major beauty companies incorporating hemp oil for hair into their products, and this one is a standout. What we love most aboutLove Beauty and Planet is their accessible, affordable, sulfate-free and paraben-free shampoo is infused with sustainably extracted hemp. Hemp oil's rich fatty acid profile aids hair in preventing breakage and hair loss, while also improving density and diameter.
We're pretty much putting every ingredient under the sun on us, so why not try hemp seed oil for skin? We love this serum because it contains 50mg full spectrum hemp coming from 100% organically grown American farms. Onyx + Rose's formula is dermatologist-tested, so you can trust that this serum is going to provide powerful antioxidants to get rid of dullness, increase moisture and restore balance. You'll also find this product online.
Do you have a favorite hemp soap or hemp seed oil product? Have you seen any tangible results? Let us know in the comments below.