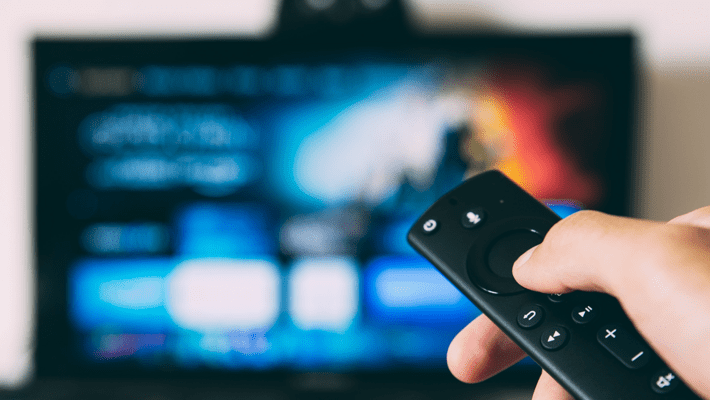 Top 8 Queer TV Shows & Movies to Stream High
Even though Pride Month has come to a close, we're always looking for ways to support the LGBTQ+ community. If you're looking for a more chill way to support the community rather than hitting up your local drag brunch, consider getting stoned while watching queer movies on Netflix, Hulu or whatever your favorite streaming platform is.
Pride & Cannabis: How Do These Go Together?
The two concepts of the cannabis movement and LGBTQ+ Pride do not often go hand in hand. However, some key figures in the legalization movement either supported or identified with the community. The first person, Dennis Peron, was an openly gay man who was a Vietnam vet that came back with two pounds of marijuana and began a business of selling it in San Francisco. Peron worked tirelessly to teach people about the medicinal benefits of marijuana through helping his fellow queer community combat the pain in the AIDS crisis. He eventually co-wrote Prop P and Prop 215, which legalized medicinal marijuana in California.
Another figure is Mary Jane Rathbun, otherwise known as Brownie Mary, who also made her way to the city of subculture in the AIDS crisis. Brownie Mary got her name by selling pot brownies to AIDS patients in the hospitals, to not only ease their pain but increase their appetite. After several cannabis-related arrests, she helped Peron open the Cannabis Buyers Club which would eventually set the stage for medicinal marijuana.
Pride Streaming on Netflix
The Prom

Another among the LGBTQ movies is this musical comedy with a star-studded cast that trails an unlucky Broadway ensemble who shakes up small-town America over a controversial prom season. Emma just wants to take her girlfriend to prom, but in middle America that idea doesn't exactly fly. Everyone must rally together for inclusion and equality. Keep up with the glitz and glam of this movie with a fruity, delicious sativa strain like Super Lemon Haze to keep you energetic and maybe even on your feet for these musical numbers.
POSE
This critically acclaimed drama series is all about NYC's African American and Latino drag ball culture in the 80s and 90s. You'll see dancers and models compete for recognition and trophies in the underground subculture and support one another in their families, otherwise known as Houses. This tv show even made history by featuring the largest cast of transgendered actors in a series regular role. This show has its ups and downs, so grab a hybrid to keep things in balance like White Widow to keep you creative yet mellowed out at the same time.
Monsoon
Among the movies with gay characters, follow Kit as he returns home for the first time since fleeing from his country in the aftermath of the American-Vietnam War. He's a gay man doing some soul searching as he feels lost in a place that was once home, where he must piece together his past and reassemble his family's narrative. This one is a slow burn, so sit back and relax with Charlotte's Web, one of the best strains of weed when it comes to CBD.
Pride Streaming on Hulu
Moonlight

This may be one of our favorite LGBT movies on Hulu if you want a good cry. This Best Picture winner is a coming-of-age drama, taken place in poverty-stricken areas of Miami, Florida and presents a young, African American man in three stages of his life as he grapples with identity and sexuality. Chiron, the main character, ultimately works through his trauma and abuse as a child. This film is a serious one, so take the edge off with an indica like Critical Mass to keep you calm and relaxed through his ups and downs.
Love, Victor
This teen drama is among today's best LGBTQ movies and shows that one can stream. Inspired by the movie Love, Simon, the show follows a Latino teen who is wrestling with self-discovery, a new school and his sexual identity. Follow all his challenging times through this accessible and approachable show about the teen queer community. It's a cute adolescence show that has some laughs, so grab a sativa like Blue Dream to relax and bring on the giggling fits.
The Bisexual
Often a taboo subject even in the gay community, this show investigates the judgment and shame that often accompanies being bisexual. Leila, who just broke up with her girlfriend of 10 years, moves in with a man and eventually starts sleeping with him. Watch her explore her newfound sexual identity as she ushers in a massive change in her life. This comedy-drama has some laughs, so grab the hybrid Runtz to not only get your cerebral buzz on, but also have you searching for the candy when the munchies hit.
Pride Streaming on HBO
Euphoria

If you didn't watch this show in 2019 when it premiered, here is your sign to do it now. As one of the most controversial, yet critically acclaimed shows on TV, you'll follow 17-year-old Rue, who is fresh out of rehab, yet has no plan to stay clean. Watch her fall for her best friend, a transgendered teen girl as they take on the wild world of high school, and all the drama that goes with it. This is an intense one, so pack a bowl with an indica to chill out like Granddaddy Purple to soothe your anxieties as you sink further into the couch.
It's a Sin
This British miniseries follows a group of gay men who move to London in the 80s and follows them for nearly a decade. It's all about them coming to terms with the devastating AIDS crisis and how they work through it all together, celebrating their stories in a time when people turned the other cheek. Find comfort in a classic strain like OG Kush to ease you into the premise of the show, keeping you locked into the plot with this head-centric high.
Have you viewed these titles listed above? Tell us which one is your favorite in the comments below.