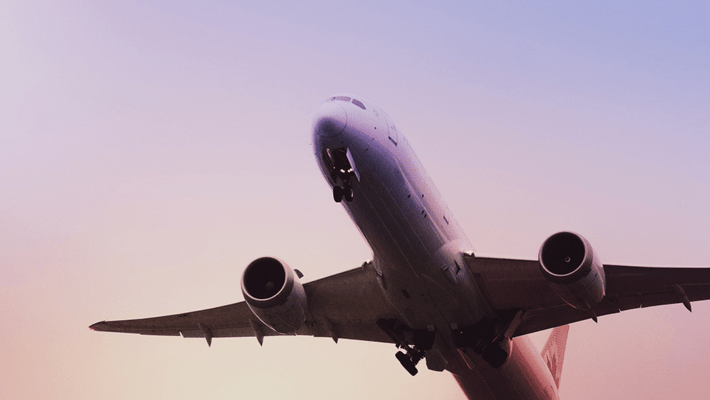 Top International Weed-Friendly Cities
Everyone has been dreaming about travel once life "gets back to normal" in the wake of the pandemic. Here at Where's Weed, we like to air on the side of optimism and are ready to get back to the jet-setting lifestyle once again here in 2021. We know all about the 420 friendly cities here in the states, but what about cities abroad?
Montevideo, Uruguay

Among the most weed-friendly cities in the world, we're sure this one wasn't the one that instantly comes to mind. This South American city was the first to fully legalize cannabis, all the way back in 2013. You can freely grow and purchase this plant at government-approved pharmacies and even gift cannabis for free.
In Montevideo, you'll find art deco-style architecture nestled up against a beach town that is heavy on cafe culture. For some fun things to do while stoned, consider walking the La Rambla, the walkway that separates the city from the sea to see some gorgeous views. Even see a live performance (remember those?) at the second-largest theater in South America, the Teatro Solis. If you're feeling thirsty, sip on a yerba mate while strolling the city, as it is the country's traditional drink.
Amsterdam, Netherlands

This one may be an obvious answer on the list of weed-friendly countries, but that doesn't mean you shouldn't visit. As a tourist, you can purchase up to 5 grams of weed to consume within the cafes and coffee shops. However, did you know that cannabis isn't actually legal in Amsterdam? Police have simply been ignoring it since the 1970s when the coffee shop culture formed.
Have a hazy and stoned afternoon while taking a canal tour, wandering through the Van Gogh museum, cycling through the gorgeous city or checking out the famous red-light district. If you find yourself exhausted after a long day of exploring, try staying at the 420-friendly hostel, St. Christopher's at the Winston.
Vancouver, British Columbia, Canada

In 2018 Canada passed the Cannabis Act, which allowed the use of recreational marijuana across the whole country. Since then, Vancouver has been dubbed, "Vansterdam", and even offers places to legally blaze up. You can even possess, share and carry a whopping 30 grams of marijuana purchased through government-run retail shops or private dispensaries.
This beautiful Canadian metropolis has a little bit of everything, so visit museums such as the Museum of Anthropology or stroll through chic neighborhoods such as Gastown. You can even catch a foodie tour in Chinatown and visit the sprawling Van Dusen Botanical Gardens. If you want some nature, check out the sea to sky highway or visit the famous Lynn Canyon Park and Suspension Bridge.
Barcelona, Spain

This city is arguably one of the most beautiful in all of Europe, but when it comes to cannabis, however, the laws are a bit all over the place. It is legal to cultivate and smoke for personal use citizens can possess up to 40 grams and grow 2 plants. However, it is illegal to sell marijuana. To get around some of this, private cannabis clubs have exploded in recent times, where tourists can sign up and pay a small fee to obtain access to weed in the country.
Plan out your itinerary before you light up, as you may get overwhelmed with all of the possibilities of things to do in Barcelona. Catch the amazing architecture of Park Guell and the La Sagrada Familia, and don't forget to take part in that famous Spanish nightlife.
Brussels, Belgium

This city is often thought to be the little sibling to London or Paris. With a much lower cost of living, this city still holds all of that famous European charm. When it comes to cannabis, it is still illegal on a recreational level, yet there is a very lax approach to the substance. It is decriminalized to possess 3 grams, and you'll likely find people selling it in the streets or at bars.
When it comes to things to do while stoned, Brussels is a city great for those with the munchies. Sip on some Belgium beer and have tasty pommes frites or treat yourself to a traditional waffle. Go back in time with the Grand Palace, the world-famous town square built in the 15th century or tour the MIMA, a museum known for its subculture arts and graffiti.
Kingston, Jamaica

When you think of Jamaica, you instantly go to the Rastafarian culture, reggae music and marijuana. Many are surprised to learn that cannabis isn't legal, except for medicinal purposes. However, weed has been decriminalized and if you're lucky enough to be a med patient there are a few stores, otherwise, you'll be turning to street vendors. Just be smart and trust your gut when purchasing.
Kingston has a range of activities to partake in while smoking your favorite herb, whether it be hiking the Blue Mountains to see beautiful rock formations and waterfalls or visiting the Bob Marley house, a famous face for both reggae music and marijuana. Check out Lime Cay for the clear, blue waters and white sand beaches with a rum punch in your hand, of course.
Puerto Viejo, Costa Rica

Here is another spot nestled within the Caribbean that likes to keep things laid back and at a slower pace. When it comes to cannabis, although it is still technically illegal, the government has essentially turned a blind eye to the substance. The law is extremely passive, but that doesn't mean you still shouldn't be careful. Finding a vendor you trust is key here.
Once you have safely secured your marijuana, settle into the beautiful black sand beaches, such as Playa Negra. Or if you're looking to get out and about for the day, take a hike through the lush rainforests, snorkel at Grape Point Reef or try your hand with some of the best surfing opportunities in the Caribbean.
Do you have a favorite international 4/20 friendly city? Have you been to any of the ones listed above? Let us know below.