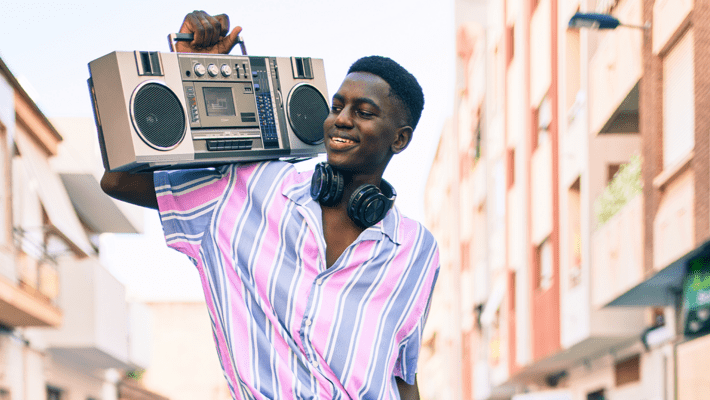 Top 6 Gen Z Artists to Listen to While High
Move over millennials, there is a new generation here that is ready to shake things up. If you were born in 1996 or after, consider yourself a part of the next generation: Generation Z. Born in the age of the internet and major technological advancement, this generation has grown up online and doesnt remember a time when technology wasnt at the forefront. Gen Z is woke, radical and perhaps the most racially and ethnically diverse generation - and their music taste is no different. We love the amazing artists that Gen Z is bringing up with them, so why not get high with them, too?
Gen Z Music
Remi Wolf

As an American singer-songwriter hailing from California, shes here to shake things up and blend genres with her sound that she describes as a funky, soul-pop. Since making an appearance on American Idol back in 2014, she has released 2 EPs and is now signed to a major label under Island Records with an album on the way. Shes a maximalist who claims to thrive in chaos " and her sounds reflect that, but in the best way. Youll want to roll a nice joint with a sativa like Strawberry Cough, perfect for an energetic and uplifted afternoon. With 20% THC and a lineage that draws from Haze, this fruity skunky strain will gradually lead you to an elevated mood that is full of sunshine and rainbows.
Billie Eilish
This 19-year-old singer-songwriter has arguably changed the pop landscape for the better since she came onto the scene with her debut single, Ocean Eyes, back in 2015. Keeping it in the family, her brother is a collaborator and producer that has aided her in reaching ultra-pop stardom. Shes grabbed seven Grammys already and isnt letting that slow her down, with her second full length album having just been released. Billie touches multiple genres, and has alternative, pop and electronic sounds throughout. Make sure you have a strain that does it all too, like the citrus tasting hybrid Chernobyl. With 26% THC, you can relax in an uplifted, blissful state to the tunes with a strain that is cross between Trainwreck, Jack the Ripper and Trinity.
Tierra Whack
This Philly native is a part of the new era of Hip Hop and R&B that is experimental, introspective and always entertaining. Shes earned widespread acclaim and cites the likes of Outkast, Lauryn Hill and Busta Rhymes as inspiration for herself as an artist. Stay on your toes with this artist as she switches her tone and cadence at the drop of a hat. A high energy sativa is going to pair excellently with Whacks sounds, so pack the bong with Clementine. With 16% THC and a sweet, citrusy taste, this cross between Tangie and Lemon Skunk will keep you bouncing off the walls to her sounds all afternoon.
Lil Nas X

Another one of the Gen Z rappers is this 22-year-old from Georgia that rose to prominence with a song that no one could get away from for quite some time, Old Town Road. Hes not just your normal Hip-Hop artist either, hes completely revolutionizing the genre as an empowered gay artist in a scene where that identity and voice have been heavily underrepresented. He even released a queer hip-hop anthem, MONTERO, that debuted at #1 on Billboards Hot 100 Charts and sparked much conversation across the globe. Lil Nas X doesnt take himself too seriously, so relax with a pleasant indica like Critical Mass. With 18% THC and even 5% CBD, this body numbing strain will also help clear a cluttered mind. As a cross between Afghani and Skunk #1, expect earthy and sweet flavors.
BTS
If there is one thing that this generation brought to the forefront, it has been Gen Z bands from South Korea, otherwise known as the K-Pop craze. The group that is central to this theme is BTS, also known as the Bangtan Boys. These seven boys have taken the rest of the world by storm, and even co-wrote and co-produced much of their own material. Initially starting as a Hip Hop group, they branched out into many different genres such as EDM, Pop and R&B. BTS touches on themes of happy and sad alike, so choose a hybrid like Purple Reign to be at peace regardless. With 21% THC and notes of blueberries and spice, this cross between Royal Purple Kush and Recon OG will keep you present, yet relaxed.
Arlo Parks
This 21-year-old poet and singer-songwriter hailing from London is already taking the world by storm. Her debut solo album, Collapsed in Sunbeams, was released this year to critical acclaim. She earned plenty of nominations at the Brit Awards, solidifying that she is now a force to be reckoned with in the community. She circles the Indie Pop/Indie Folk genres and is inspired by artists such as Radiohead and Solange. Parks is expressive and ruminates on the heaviness of life, so an indica to erase all the worries and anxieties may be best here. Chocolate Chunk, with 22% THC, is sure to hit you with the blissful-sleepy state that brings a dose of heavy relaxation from all the stressors. You can quiet the mind with this nutty, chocolate-tasting strain.
Who is your favorite Gen Z Artist? Where did you discover them? Tell us in the comments below.