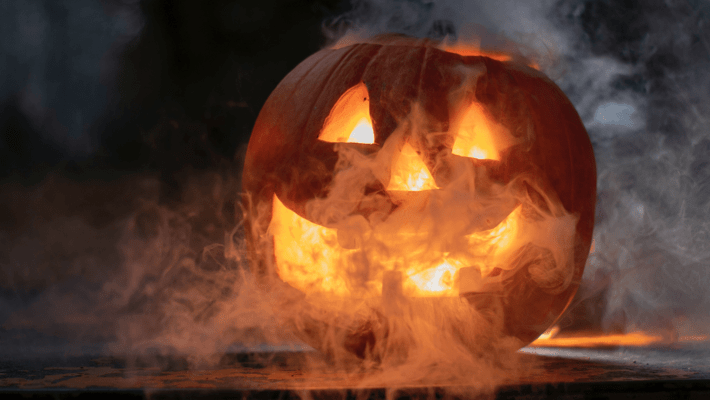 Ways to Celebrate Halloween with Cannabis
With the dog days of summer exhausting every one of us, it's time to turn to a new season that is filled with change and a slower pace. Cooler days are ahead, which can only mean one thing. Spooky Season is upon us, everyone! Get out the fall-scented candles, conjure up the next best Halloween costume of the season and relax on the couch with your favorite Halloween movies. Even though it's a time for renewal and relaxation, what about the beloved Halloween Party? Keep reading for tips and tricks for throwing the party of the season, all with your favorite substance, cannabis, that contains a little bit of magic itself.
What Is a Cannabis Party?
It should go without saying, but a weed party is all about your favorite magical herb, which is none other than marijuana. These are often dry parties, meaning that there won't be any alcohol present so that you can take in and explore the sensations from the cannabis. All weed parties vary, so throwing in alcohol to the mix is up to you, but be aware and cautious of the side effects of mixing the two substances.
If you are wanting to highlight cannabis for this weed-themed Halloween party, remember one crucial thing. Marijuana is all about a heightening of the senses with a pleasant cerebral buzz. Therefore, you want the ambiance and the vibe of the party to be energetic and uplifting, without being too stimulating all at the same time. Let this idea guide you as you continue reading below.
Set Yourself Up for Success

Hosting a party is always a big responsibility, but it is especially true when you host cannabis parties. You'll be the one setting the tone for everyone's experience, so we need to put in a little extra thought into this spooky-themed soiree.
Weed Party Decorations & The Overall Vibe
Cannabis elevates the senses, and the way the space is decorated will dictate the mood for almost everyone around you, especially once the joints start getting passed around. With this in mind, we want a spooky party but without it getting too trippy or too scary. Instead of opting for the horror film or haunted house vibe, keep it on the lighter and more simple side of Halloween. This means you should throw pumpkins everywhere, add orange and black colors everywhere and even add some fall garland filled with leaves throughout the space. Maybe grab a nice witch's cauldron for some cocktails (if it's not a dry party) or scatter ghosts throughout to make the space spooky, but not creepy.
As far as music goes, start by setting the tone with a dedicated playlist that either you have curated, or you've collaborated with friends on. You want the ambiance and tone to be set from the beginning but once people settle in, then that is the time to start opening it up to suggestions. Remember, don't forget to play Monster Mash at least once.
Keep the lighting dim, with a few neons on in the background for a spooky scene. Have the fall candles on for a cozy, not so creepy ambiance.
Weed Party Games
Sure, marijuana parties are entertaining just as they are, but sometimes people need an activity other than just sitting around and smoking weed. We love a great cannabis-themed game, for a few reasons. First, a game is a great way to break the ice between people who don't know each other well and will force people out of their smaller groups. Also, if some people are starting to get a little too baked - this is a great way to get their mind off it. Sticking with the cannabis theme, you can grab the What Do You Meme? Stoner Pack or Card Against Humanity Weed Pack for some fun conversation starters. In true spooky season fashion, throw a pumpkin carving contest or vote on who brought the best-spiked apple cider.
What to Provide
If you want this to be a true cannabis-themed Halloween party, we recommend no alcohol, so you can immerse yourself in it all. Remember, that doesn't mean you still won't have a blast! The latest and greatest in the cannabis world today are the delicious social tonics and sparkling beverages that are blasted with THC and CBD.
If you're an edible connoisseur, opt for making some low-dose cookies or brownies so people don't completely sink in the couch. Or, if you aren't sure if your marijuana cooking skills are up to par, hit up your local budtender and grab some edibles with minimal THC or some that are CBD-forward.
As always, make sure you are stocked up on rolling papers, grinders and lighters, and maybe even deep clean your favorite bong so it looks squeaky clean for your party-goers.
Weed Party Ideas: Don't Forget the Favors

If you want to separate yourself from other hosts, don't forget this crucial last step. Party favors do not need to be expensive or fancy and something sweet, simple and thoughtful will go a long way with your guests. If you are a DIY-extraordinaire, don't be afraid to get creative and maybe throw in a handmade roach clip or a bedazzled lighter. In true Halloween fashion, you can never go wrong with an assortment of candies to satisfy the sweet tooth of your guests as they depart for the night.
Hosting a Halloween party this season? Will cannabis be present? Give us your spooky party tips below!