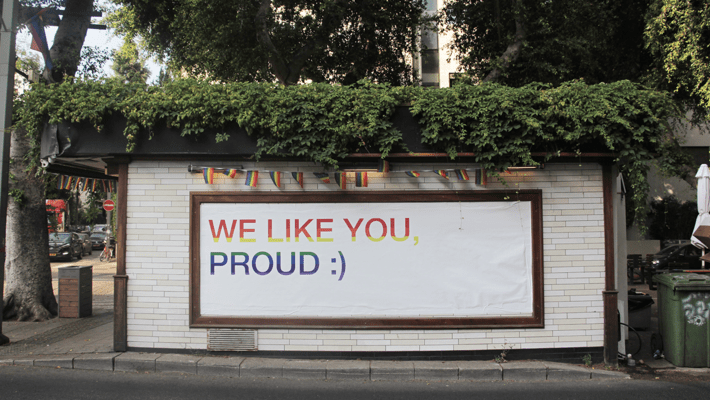 Top 7 Cannabis Brands Celebrating Pride 2021
It is officially Pride Month and we are thrilled to see cannabis brands celebrating in so many ways, from creating Pride-themed special edition products to working with charitable organizations to give back to the community and showing support financially. There has long been a connection between cannabis and LGBTQ+ communities, something that we're so excited to highlight and celebrate. Let's take a look at why it's so important to support the LGBTQ+ within cannabis and a few cannabis brands that are setting an incredible example for advocacy during Pride 2021.
LGBTQ+ Pride & Cannabis

The LGBTQ+ and cannabis communities have long been heavily intertwined, which is why celebrating Pride Month with cannabis is such a common practice. Reportedly, people who identify as queer are twice as likely to smoke weed (30% of people in the queer community compared to 12% for the heterosexual population). Much of this is due to the queer rights and cannabis legalization movements growing up around the same time, specifically in the California Bay area. Both social ostracized, cannabis and pride have long gone hand-in-hand. On top of that, cannabis became commonly used by the LGBTQ+ community during the AIDS epidemic. Major figures like Dennis Peron and "Brownie" Mary Rathbun were both strong LGBTQ+ advocates, led the cannabis movement in San Francisco throughout the 80s and 90s to alleviate much of the pain brought on by AIDS and its treatment. Since then, Pride and cannabis have been heavily linked, which is why so many cannabis businesses (especially businesses owned by members of the LGBTQ+ community) make a stand and celebrate Pride.
Cannabis Brands Standing Up for the LGBTQ+ Community During Pride 2021
Mr. Moxey's

Known for high-quality THC and CBD mints, Mr. Moxey's is a name brand on the cannabis scene that has annually shown up at bat for Pride. For 2021, Mr. Moxey's has partnered with the Q Center in Portland, Oregon to create a Pride-inspired "Proud Peppermint" limited edition calming CBD mint. They are donating $1 to a local LGBTQ+ charitable organization for every purchase. The special release mint is available throughout Colorado, Washington, Oregon and California for $29.99.
Trulieve
With dispensaries in California, Connecticut, Massachusetts, Pennsylvania and Florida, Trulieve is likely the largest cannabis company on this list to participate in meaningful Pride celebrations. They haven't created a specific Pride-themed product, but throughout Pride Month, a percentage of state-wide Florida sales will be going to LGBTQ+ organizations like 26Health, Metro Inclusive Health, Equality Florida and the National Center for Trans Equality.
ReCreate

If you're relatively familiar with the cannabis community, chances are good you've heard of the Stanley Brothers and their industry-changing Charlotte's Web medical stain. ReCreate is their new line of high-quality cannabis products, and they are going big for Pride 2021 with two themed products. The ReCreate Mixed Fruit Pride Gummies and ReCreate Limited-Edition Blueberry Mint Acai Sparkling Elixir are both available in stores across California and Colorado. For each product sold, depending on the state, ReCreate will donate $1 to One Colorado and Equality California.
Betoken
Launched in 2021 by a Maine family of lawyers-turned-cannabis-entrepreneurs, Betoken is new to the cannabis community and jumping right into Pride awareness. Betoken is a health and wellness-focused CBD company located in Maine that ships its products throughout the USA. Unlike most canna-businesses on this list, Betoken has created a non-cannabis-related product to support Pride. You can create your own customized Betoken Rainbow Bracelet online for roughly $15 and have it shipped right to your door with 100% of the proceeds supporting Equality Maine.
Bloom Farms Wellness
While in another league of its own, Bloom Farms Wellness is also a CBD/CBN brand that ships nationally. Bloom Farms Wellness was founded on a 1-for-1 giveback business model, with one meal donated for every Bloom Farms CBD product purchased. They have stores throughout the United States and Switzerland and have donated more than 3 million meals since their inception. During Pride Month, this company is offering a $20 limited edition Highlighter Rainbow Pride Vape Pen Battery and donating two meals for every pen sold.
Plus Products

Known as one of the best cannabis brands in California, Plus Products offers a wide range of high-end gummies and mints. For Pride 2021, they have created an $18 LGBTQ+ Plus Pride Rainbow Sherbet cannabis infused-gummy and pledged 10% of all the product's proceeds to the San Francisco-based Transgender, Gender-Variant & Intersex Justice Project (TGIJP) to advocate for BIPOC members of the California LGBTQ+ community. While the Plus Pride Gummies are only available in Los Angeles, Humboldt County, the Bay Area, Sacramento and Contra Costa, the company's CBD products are available across the United States.
Cann
Another California-based cannabis company, Cann is working to become the standard in cannabis seltzers. For Pride 2021, they have done something none of the other brands on this list have done: partner with other LGBTQ+ owned canna-businesses to create "The Pride Bundle." For $75, you can get a Cann variety pack and while also supporting Sonder and Drew Martin, two LGBTQ+ owned canna-businesses. While Cann will deliver directly to you if you live in California, you can also find their products in select dispensaries throughout Nevada, Rhode Island, Illinois and Massachusetts.
Do you have another favorite brand celebrating Pride 2021? Let us know which brands we should know about in the comments below. Happy Pride!