Connecticut Cannabis Legalization Bill: What You Need to Know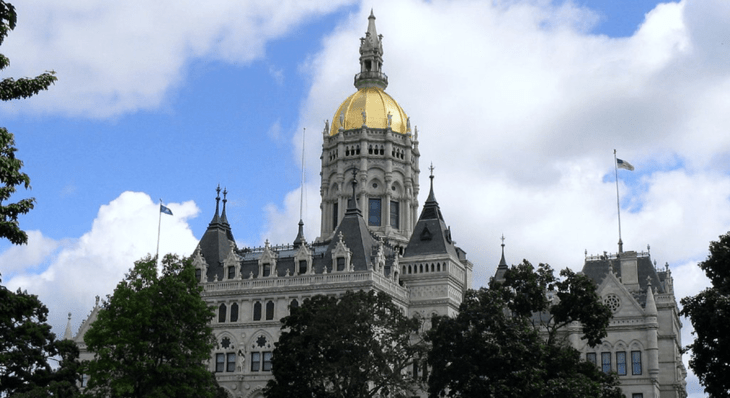 Published on Jun 10, 2021
Connecticut looks like it might be the next state to legalize recreational cannabis in 2021, becoming the 19th state so far to do so after long debates. Early on June 8th, the state's Senate originally passed S.B. No. 1118,which would legalize adult-use marijuana. Later the state House of Representatives held a special session until June 16, to pass their own version of the bill. On June 17, the Senate finalized & passed this amended version, S.B. 1201, before sending it to the Governor Ned Lamont's desk to be signed.
Of course, the process of passing the bill was no easy task. Gov. Lamont actually threatened to veto a version of the bill that would allow anyone with previous cannabis convictions to receive social equity licenses, no matter where they live and regardless of their financial means. That amendment was removed Wednesday, but raises concerns with Republican lawmakers who are still concerned about what legalization means for Connecticut.
Lamont commended the chamber in a press release, stating, "It's fitting that the bill legalizing the adult use of cannabis and addressing the injustices caused by the war of drugs received final passage today, on the 50-year anniversary of President Nixon declaring the war. The war on cannabis, which was at its core a war on people in Black and Brown communities, not only caused injustices and increased disparities in our state, it did little to protect public health and safety... "I look forward to signing the bill and moving beyond this terrible period of incarceration and injustice."
This nearly 300-page bill will legalize possession of cannabis products for adults over the age of 21 starting in July and allow sales to begin in May 2022. Connecticut citizens can possess up to 1.5 ounces in public and an additional 5 ounces in their home or glove box.

Additionally, home grow will be allowed, with 6 adult plants per person with a limit of 12 per household. Luckily, medical patients can begin growing their own cannabis at home as early as October 2021, while recreational patients will have to wait until 2023 to grow at home.
Recreational sales would be subject to the state's general sales tax of 6.35% and would place an additional excise tax based on the THC content of the product sold. The bill also allows a 3% municipal tax on cannabis products that must be used for community reinvestment.
In efforts to address inequality in the cannabis industry, the state will create a social equity program, ensuring that 65% of ownership in these new businesses benefits communities impacted by the War on Drugs. Additionally, starting in June 2023, an increasing number of excise taxes will be collected for a Social Equity and Innovation Fund.
Many legalization advocates welcome this new proposal, stating that the bill is a vast improvement from where it was in January, especially through the lens of social equity, but still not perfect. Critics of the bill argue that cannabis has "addictive" qualities, impairs drivers and damaging to public health.
Stay tuned to see if the House of Representatives passes S.B. No. 1118 and if Governor Lamont signs it into law!