Top 6 Cannabis Subscription Boxes to Try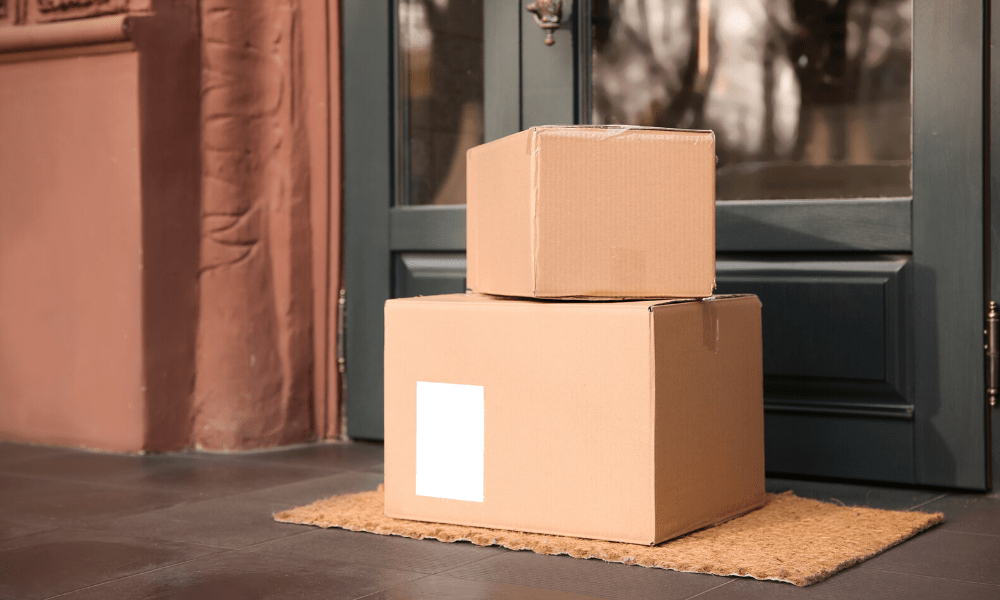 Image source: unsplash.com
News
Posted Jun 27 2020
It's hard to watch TV or scroll through Instagram these days without an ad for a new subscription box, with categories ranging from beauty products to live plants. The boxes are packed with surprise goodies and delivered straight to your door for a monthly fee. While many people are still currently staying home due to COVID-19, it's no wonder that these subscription services have gained massive popularity for their convenience and practicality. In fact, the subscription box market grew 890% from April 2014 to 2018 and is continuing to expand.
What's better than receiving a box filled to the brim with surprise goodies every month? You guessed it -getting a weed subscription box. You may be wondering, can you mail weed? Unfortunately, marijuana remains illegal at the federal level, which means that actual cannabis flower and products with any THC can't be shipped across state lines. Instead of letting this deter them from joining in on the monthly delivery mania, marijuana businesses sought out other ways to elevate a weed connoisseur's smoking experience while simultaneously abiding by the law. A typical 420 box may contain blazing accessories like lighters, grinders, rolling papers, and even glass pieces. Some even include CBD products that don't include THC. With so many different cannabis subscription boxes on the market to pick from, it might be somewhat overwhelming trying to choose. Have no fear, we're here to help you decide on the best stoner subscription box for you.
Best Weed Subscription Boxes of 2020
PROS
The prices are cheap - with the budget option costing just $1 a month!
Daily High Club's boxes offer a variety of items to make sure you have everything you need each month
CONS
Packages can potentially take up to 3+ weeks to arrive, according to some of their past customer reviews.
PRICE
All-Natural ($1) provides the bare smoking essentials, consisting of a matchbook, filter tips, 1.25-size papers, and organic bee wick.
Connoisseur ($9.99) is for those wanting to step out of their comfort zone. Other than the core smoking necessities, some extra stuff will also be tossed in.
El Primo ($29.99) is curated specifically for the most passionate smokers. This one always contains the basic essentials as well as dope glass on top of that.
PROS
Hemper has fun monthly themed boxes as well as creative collaborations with celebrities in the cannabis industry.
There are options to build your own box.
CONS
Their customer service is not the best.
PRICE
The Build-A-Box Core ($9.99) includes the core essentials, such as doob tubes, hemp wick, and full-size lighters.
The Build-A-Box Plus ($21.99) will have more items than the Core option, with king-size rolling papers and rotating mystery items.
The Hemper Box ($39.99) guarantees customers an exquisite piece of glass that is sure to make a beautiful addition to your mantle.
PROS
The box types are personalized specifically depending on preference of flower, concentrates, or even both.
They have free shipping on all of their smoking subscription box options.
CONS
Their top-tier prices are not as affordable as other cannabis subscription services, with products equalling the value of the box.
PRICE
The Party Favor ($1) is the 1st tier and includes rolling papers, tips, and matches, which are the routine essentials.
Rollers Club ($15.99) comes with lighters, hemp wraps, rolling papers, pre-rolled cones, and other extra goodies, including the possibility of a small glass piece.
Butler Box ($39.99) is their most popular selection, mainly for those who light up on a daily basis. This box contains a rolling tray, glassware, grinder, hemp wick, cottonmouth candy cure for dry mouth, and more.
Masters Club ($139.99) is Hippie Butler's most premium choice out of all their other boxes. This one consists of much higher quality accessories and glass than the previous tiers.
PROS
Kush Cargo has a little bit of everything for everyone, whether you prefer to dab, blaze flower, or enjoy both.
CONS
They have numerous customer complaints about their inconsistent customer service and missing packages.
PRICE
PROS
Sensibox offers unique and artsy items that are hard to find elsewhere.
CONS
For those on a budget, SensiBox doesn't have an affordable base tier, with the cheapest box starting at $23.
PRICE
SensiLight ($23). This box includes 5 unique items, including a pipe.
SensiBox Original ($38). The Original Box also includes
PROS
Cannabox includes products that are extremely difficult to find anywhere else.
CONS
Cannabox only offers 1 tier option.
There have been customer reviews about how they've had their boxes arrive with already broken glass or some items missing.
PRICE
Have you ever tried any of these cannabis boxes before? Which one was your favorite and why? Tell us more in the comments below!