One of the great cultural capitals of the American Northwest, Portland is a town defined by its counterculture and booming growth. It is the largest city in Oregon and sits right along the beautiful Columbia River. The expansive Mount Hood National Forest is only a short distance to the east, offering countless trails and outdoor adventure, and Mount Hood itself sits towering amidst the trees, an ever-present fixture upon Portland's iconic horizon. The city is known for a prolific food truck scene, its eco-friendly design, and its hipster coffee-shop vibes. Portland is a city for writers, poets, and dreamers, and it is always a good time.
As a city built around counterculture and hipster influence, you can bet that Portland is also home to an amazing marijuana scene. There are dozens of dispensaries throughout the city's various districts that sell both medical and recreational weed – and yes, they offer both curbside pickup and delivery. Most stores are open between the hours of 10 AM and 9 PM, and a wide variety of products is readily available. Residents can also grow up to four marijuana plants per household and can buy seeds and starts at medical dispensaries and marijuana retailers. Please note that the use of marijuana in public is prohibited and that driving while under the influence is illegal.
Portland Resources:
https://www.portlandoregon.gov/civic/article/570292
https://www.gleamlaw.com/portland-marijuana-laws/
https://www.travelportland.com/#primary-nav
https://www.qualityinfo.org/-/oregon-s-2019-natural-population-increase-was-the-lowest-on-record#:~:text=In%202019%2C%20Oregon's%20population%20increased,this%20population%20growth%20has%20occurred.
Read More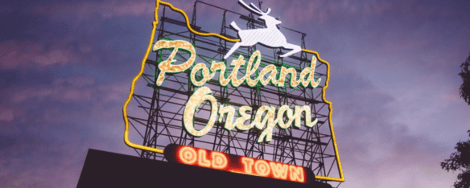 Visiting Portland?