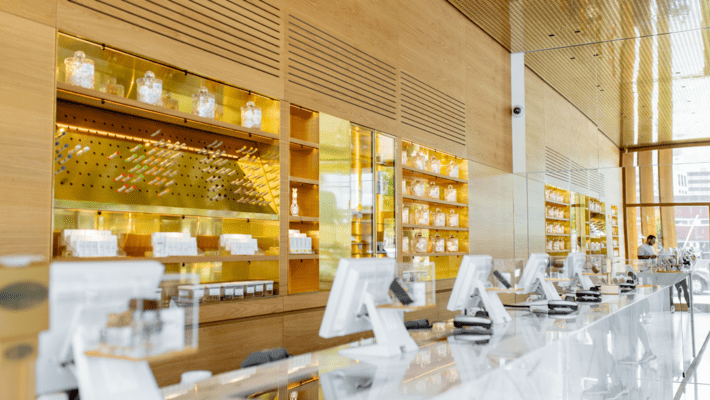 Which Days of the Year Have the Biggest Cannabis Sales?
Cannabis is, without question, one of the biggest and fastest-growing cash cows in all industries. Last year alone, global cannabis sales swelled to nearly $21.3 billion, a massive 48 percent increase over 2019's sales of $14.4 billion. On top of that, experts predict that the industry has more room to grow. Experts project that legal U.S. cannabis sales could top $30 billion by 2022 thanks to its continued incredible growth. Simply put, cannabis sales have never been better.
While cannabis is big business every day of the year, there are certain days when people splash the cash on weed. This article will look at the latest cannabis retail trends, break down the data, and reveal which days of the year have the most significant cannabis sales. You'll never have to pull up your favorite search engine and punch in something like "does Black Friday sale increase cannabis sales" or something like that ever again.
Breaking Down the Data

First and foremost, it's essential to break down what data and numbers we'll be talking about for this article. We'll be using data and sales figures from 2020, a year struck by the COVID-19 pandemic and still boating astounding sales numbers. Despite global lockdowns, fear of a highly transmissible disease, and the worst economic depression since the 1920s, 2020 was still a record year for cannabis sales.
Another distinction is that this article will highlight which days of the year are highest selling ASIDE from the standard and well-known cannabis holidays like 4/20, 710, and Legalization Day on 11/6. Instead, we're going to focus on some of the other highest selling days of the year that might raise your eyebrows and surprise you that people are spending green on some green on that day!
With that out of the way, let's take a closer look at which days on the calendar customers are most likely to head to the dispensary and cash out!
New Year's Eve

For a massive variety of reasons, 2020 was a challenging year for many. If you made it to New Year's Eve of 2020, you saw the first global pandemic in nearly 100 years affect pretty much every corner of the globe. Many were forced to work from home or were unemployed for much of the year and had to spend a whole bunch of time in isolation away from friends, family, and other loved ones. So it only makes sense that as that year comes to an end, people are looking to decompress a bit.
That need for a stress release might be a key reason why New Year's Eve was the top-selling day for cannabis at an astounding figure of $89.4 million. While many other days on this list are close behind, it makes sense when you look back at 2020 why people might be thrilled to leave it behind.
Green Wednesday
Green Wednesday is the last Wednesday before Thanksgiving, one of the lesser-known up-and-coming cannabis holidays. When you look at the idea of spending time with relatives, you haven't seen in a while, the possibility of discussing politics over dinner, and just a few days off work to enjoy what you're buying, it makes sense that Americans spent $87.4 million on cannabis last year.
Especially in 2020, when many were forced to spend their Thanksgiving away from their friends and family, these sales figures make perfect sense.
Wednesday Before Christmas

When you consider all of the reasons why Green Wednesday would be a top-selling day, nearly all of those same reasons apply to the Wednesday before Christmas. You're gearing up to see friends and family for the first time since Thanksgiving, you're likely going to have to eat a whole bunch of food, and you probably have a few days off of work to enjoy the holidays with your loved ones. All of those reasons are likely why Americans spent $87.3 million on weed that day, only .1 million less than Green Wednesday.
Black Friday
After Green Wednesday and the Thanksgiving holiday stresses, Americans took advantage of the Black Friday tradition of deep discounts to restock their stashes. A key reason for that is, just like nearly every other retail store on the planet, dispensaries give their customers massive discounts on typically expensive products on the Friday after Thanksgiving.
Those discounts and the need to restock are likely critical reasons Americans spent $86 million on cannabis on Black Friday in 2020. Like nearly every other retail store on the globe, Black Friday sales at dispensaries are essential for the future of cannabis retail to continue to be lucrative for everyone involved.
Friday Before Halloween

Like most of the other entries on this list, the last entry here comes in the later months of the calendar year and is close to a major American holiday. When you consider everything Halloween entails, like parties, spooky movies and activities, and even making cannabis-infused Halloween treats for yourself, friends, and loved ones, it only makes sense for cannabis to be involved.
Friday is payday for many, and Halloween is a holiday that can fall on any day of the week, unlike Thanksgiving. So it's logical for people to splash the cash on their cannabis in preparation for cannabis-fueled Halloween activities. According to 2020 stats, Americans spent $85.8 million to stock up for their Halloween spook-taculars.
When do you splurge the most at the dispensary? Do you usually buy top-shelf during the holidays? Let us know in the comments!