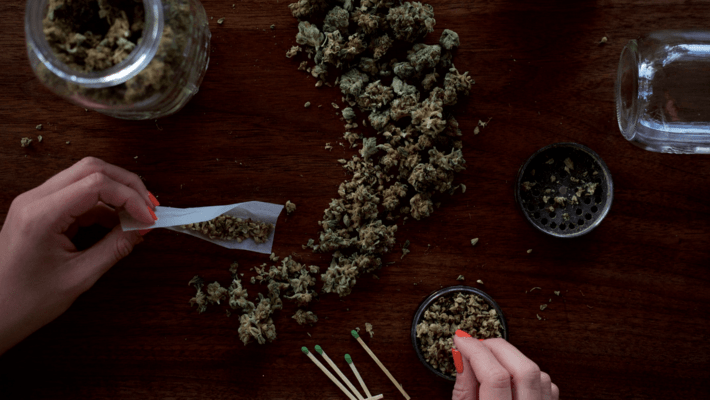 Recent Celebrity Cannabis Drops to Try
Are Celebrity Brands the Future?
There are a few ways that celebrities have entered the cannabis space. Many celebs choose to create their own unique brand, as the likes of Snoop Dogg, Wiz Khalifa, and even Willie Nelson have done. Or some celebs simply join existing companies - like Martha Stewart who was tapped by Canopy Growth, a giant in the Canadian cannabis industry, to be an advisor and strategist. Or some will simply dip their toes in the water and become brand ambassadors, becoming a face for the product.
If you have mixed feelings about celebs jumping on the bandwagon, remember that this is a good sign for the industry. This rush of celebrities into the market shows just how much cannabis is reaching into the mainstream and just how much money there can be made across the board. These celebrities, such as Martha Stewart, will be able to reach a different demographic and change the stigma surrounding the substance. All in all, celebs in the space are a good omen.
The Latest Celebrity Cannabis Ventures

One of the most notable stoner celebrities decided it was time to cash in on this persona of his. Seth Rogen launched Houseplant with his creative partner Evan Goldberg about two years ago in Canada, and as of March 2021 they have officially expanded into California. Houseplant is a cannabis company with a twist. Not only will you find a few signature strains that are top-shelf and $60 for an eighth, but there are also house goods like ashtrays, vinyls that match each type of strain or even a block table lighter. This brand is all about bringing together its love for weed, art and design.
You may not recognize that name, but this is the actor who is known for playing Steve Urkel on the hit 90s sitcom "Family Matters". The brand is called ItsPurpl, and yes, there is a Purple Urkle strain included. This brand is focused on laughs, adventures and food and all three of these things are enhanced by cannabis. You'll find vape pods, joints and flower at dispensaries across California.

As the guitar legend that successfully brought together Latin jazz music and rock into mainstream America, its no surprise that Santana is jumping into the cannabis world. Santana is a spokesperson for the spiritual use of cannabis and its healing properties and hopes to convey that in his line of cannabis products, called Mirayo. You'll find a hand-crafted indica, sativa, hybrid and CBD strain that come in tins of pre-rolls or flower in dispensaries across California. Light up in the spirit of Carlos Santana as you celebrate your invaluable, essential divine light.

Trixie Garcia hopes to carry on the legacy of her father, Jerry Garcia, who was the leader of one of the biggest bands in the world, the Grateful Dead. The Dead and marijuana go hand-in-hand and this brand is hoping to continue to break down the stigma surrounding cannabis. You'll find carefully curated flower, joint packs and gummies and can even shop some awesome merch. Garcia Hand Picked is available across California and throughout New England.
Here is a woman that does it all - she's an actor, singer and above all else, a mother. Kristen Bell has created a CBD skincare brand with moms in mind, because every mother needs some calmness in their routine. With full-spectrum CBD, Happy Dance is all about taking care of the people that take care of everyone else first. You'll find body butter, coconut melt and bath bombs that are all available online.

Method Man, a member of the Wu-Tang Clan, is the latest to launch one of the many celebrity cannabis brands. TICAL, which stands for Taking Into Consideration All Lives, is all about supporting black business, advocating for change in the industry and spreading love throughout the community. You'll find four delicious small-batch, premium quality strains that are available across California.
This Oscar-winning actress is the latest to be the face of a booming CBD brand. Sera Labs, which is a CBD beauty and wellness brand, announced that Kidman will be a global ambassador and strategic business partner for the topical line, Seratopical, which has products that range from CBD foot spray to facial oil. Kidman was originally drawn to this company to help aid in the emphasis of fostering women leaders in the cannabis space. You can find these products online.
How do you feel about celebrities entering the cannabis space? Do you have any products that were created by them? Sound off in the comments below.