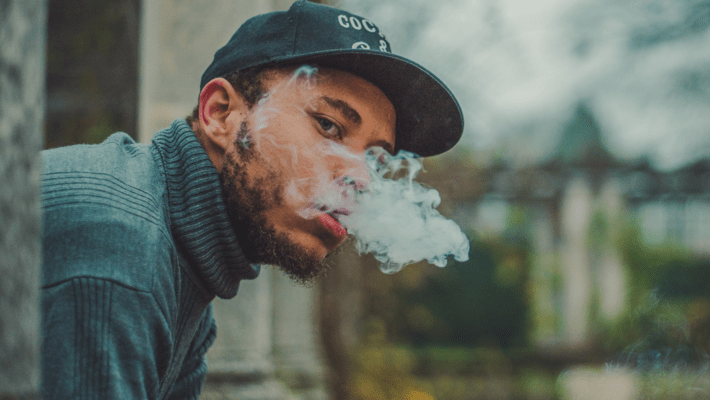 The Best Strains for a Solo Smoke Sesh
There's something special about smoking alone. While toking with your friends is undoubtedly a fantastic way to enjoy the plant, sometimes you can concentrate more on the effects and where your mind leads you when you consume cannabis. There's more room to wander and daydream - leaving you with some great ideas and a chance to process your stress towards further inner peace. While some people worry about being alone with their thoughts, it might be worth trying the power of the plant to see and appreciate those ideas for their powerful full potential.
Some strains, however, are better for solo smoke sessions than others. While you can go into your session with a variety of intentions for yourself, it's important that you choose a strain that suits your mood. For example, a super-energizing and sociable strain might be better saved for a night out on the town with your friends than lighting incense in your bedroom. In contrast, a relaxing, creative strain might be the perfect complement to tuning into yourself and discovering something beautiful.
These strains are some of our favorites for enjoying a sesh all on your own.

Purple Punch is a soothing indica favorite from famous parent strains Larry OG and Granddaddy Purple. This is a great strain if you're looking for a solo sesh where it's just you, your meditation pillow, and a calm in the air. This sedating strain smells like grape candy and tart Kool-Aid, featuring dominant terpenes of caryophyllene and limonene. Purple Punch is perfect for smoking alone because of its powerful body high that spreads to offer sleepy relief and its calming head high that hits between the eyes before easing your worries and optimizing your outlook. Besides zen-ing you out for a chance to explore your inner psyche, this strain may also help manage nausea, stress, body aches, and insomnia. Many consider Purple Punch best suited for an after-dinner, solo smoke sesh treat.

Lodi Dodi is an inspiring sativa-dominant hybrid strain whose genetics are kept closely guarded against the public by its original breeders, though we know it hails from Washington State. This exclusive strain offers dominant terpenes like terpinolene and limonene, giving Lodi Dodi its signature scent of tropical fruit and fresh wildflowers. This strain is perfect for the solo smoke sessions where you're looking to feel inspired to take on a new creative project and have the energy to follow through with it. Whether cleaning your house or writing the next great American novel, Lodi Dodi will be the perfect companion for your latest endeavor. Medicinally, this strain is also known to work wonders on ADHD, depression, tiredness, fatigue, and anxiety disorders.

Ice Cream Cake is a super soothing indica strain made by crossing parent strains Wedding Cake with Gelato #33. Featuring fan-favorite terpenes such as caryophyllene, limonene, and linalool, this strain smells like delicious vanilla buttercream and sugary sweet cake batter with a taste to match. You'll love smoking Ice Cream Cake on your own because it offers calming effects that help with sleep, pain, and anxiety. This is the perfect weed to smoke when you want to watch TV and unwind before bedtime. Sometimes, the best solo sessions are spent with your eyes barely open and deeply nuzzled into your coziest blanket.

Many people, even those outside of the cannabis community, are familiar with the strain Pineapple Express thanks to its namesake film starring Seth Rogen and James Franco, released in 2008. Outside of its Hollywood stardom, though, the strain is a wonderful sativa-dominant hybrid perfect for working on a creative project. Hailing from parent strains Trainwreck and Hawaiian, this silver screen strain has a buzzy and alert effect. Dominant terpenes caryophyllene, limonene, and pinene give this strain a tropical fruity aroma with an earthy pine taste. Medical patients report that Pineapple express aids them in relieving symptoms associated with depression, pain, and fatigue. Save this strain for diving into your next big creative endeavor, whether a painting, mixtape or screenplay.

Northern Lights is a pure indica that smokes as beautifully as it sounds, hailing from Afghani and Thai landrace strains. This is a great choice to smoke alone when you're not looking to get much done, to sink deep into your couch, and forget about your long day. This strain's dominant terpenes are phellandrene, caryophyllene, and myrcene, giving it an intense, woody, and spicy aroma reminiscent of pine and ever-so-slightly sweet. This is the perfect strain for smoking on your own because of its euphoric effects that settle throughout the body, starting in the mind and soon spreading to make your limbs heavy and your aura calm. Northern Lights has been known to relieve symptoms associated with depression, pain, stress, and insomnia, making it an excellent strain for chilling out before bed. When your mind and body could really use some rest, Northern Lights is a great strain to try for a solo session.
What is your favorite strain for a solo sesh? Comment below to let us know what we're missing out on.