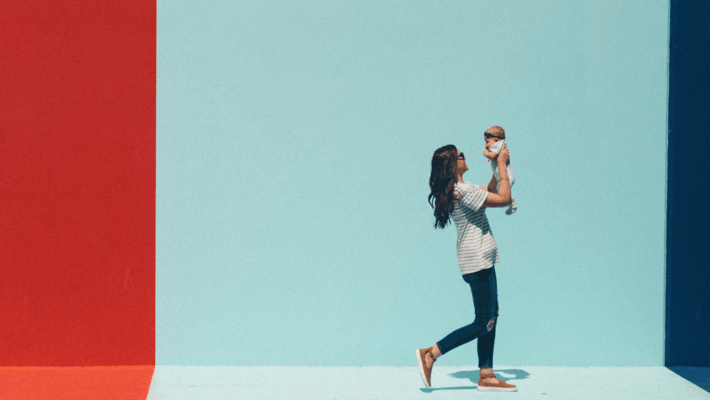 Moms Deserve the Gift of Cannabis: 2022 Mother's Day Gift Guide
It's 2022, and cannabis has broken down the stigmas that have been attached to it for decades. As legalization efforts continue to sweep the country, marijuana has only been further launched into the mainstream and is here to stay. Whether it's cannabis beverages or skincare, to being used to treat sleep issues or anxiety, it is now a substance that can be used for all. Say goodbye to the boy's club of marijuana and consider treating your canna-mom this Mother's Day with these marijuana-themed gifts.
Women & Cannabis
Even though cannabis is used across all demographics, genders, and age groups these days, there are still stigmas that surround women using cannabis. Cannabis has traditionally been used mostly amongst men, and the classic stoner archetype is that of a man lying on the couch with munchies in hand. The boy's club has been around since the dawn of consuming cannabis and even the group that created the term "420" were high school boys.
Marijuana, up until very recently, has been seen as an act of rebellion - which is something a woman should never partake in, according to societal standards. Even now, the fathers traditionally are the ones who would indulge in marijuana, smoking with their buddies outside while the moms huddle around the kitchen, gossiping with a large glass of wine in hand.
However, as cannabis has launched into the mainstream within the last five years or so, the substance has made itself approachable to women. For mom, cannabis can aid in sleep issues, anxiety, boredom, and women-specific pain such as endometriosis. According to Brightfield Group, dosing with cannabis instead of traditional meds must be helping because women are now making up 59% of new cannabis users. Companies are shifting focus to tailor products to women, focusing on gummies and a higher pedigree of packaging and branding - which are things that women are more concerned with. Now that you know how popular weed is with women, consider opting for something cannabis-themed as one of your Mother's Day gifts this season.
Canna-Mom Gifts
Don't worry about scrolling through a mom cannabis blog on what to buy this year, we've got you covered.

For the mom who wants to dip her toes into the world of weed, hemp-based gifts are often the best bet. This beautifully packaged, half ounce of premium CBG hemp flower will deliver a mellow mindset with every toke. Every mom wants relaxation, and this product will deliver it without the mind-numbing head high. Find this product online for $88.
Adding CBD to the mix will always take things up a notch when it comes to relaxing. This kit brings a calm state of mind to a whole new level and includes two CBD soaps with a CBD-infused cool stick and healing stick. For the mother who loves a warm bath, purchase this product online for $100.

Perhaps one of the best gifts for cannabis users is the gift of education. This book is unique because it aims to demystify the world of weed, with women specifically in mind. This audiobook will talk about dispensaries, types of consumption methods, the health compounds, and so much more. Buy this book on Audible Amazon for $17.49.
Who says that cannabis consumption can't be elevated yet inconspicuous all at the same time? These hand-crafted, high-quality vases that double as a bong are crafted from glass, porcelain, and ceramic to help women be proud of their cannabis use. Help your mom come out of the "green closet" and proudly display her love of weed with these. Buy these online, with prices ranging from $75-$300.

For the mom that loves to stay in shape yet claims she doesn't "do it like she used to," comes a palm that will deliver ultimate relief. This hemp balm uses natural and beneficial plant matter to quell even the worst pains. Tell mom to expect a sense of warmth to the targeted area followed by a cooling sensation for ultimate relief. Find this balm online for $29.99-$79.99.
What more does a mother really want other than a relaxed and calm state of mind? Whether she is after pleasure, sleep, or pain relief - Kush Queen has a bath bomb that will suit her needs. Sometimes for mom, a warm soak is just what the doctor ordered. Buy these decadent bombs online for $12.99-$20.00.

For mom, dispensary visits can seem overwhelming, so go for her this Mother's Day. These indica-enhanced edibles provide the sedating effects of CBN, paired with THC to deliver relief to those moms who have trouble sleeping at night. With 10mg of THC per serving, find these in dispensaries across Arizona, Nevada, Colorado, California, Michigan, Washington, and Oregon for $25.
This Christian-based company seeks a natural remedy to help manage the symptoms of menopause. These hemp products work within the body through the endocannabinoid system, and have aided in hot flashes, irritability, breast tenderness, and overall mood. For the mother experiencing this life change, purchase this online for $79.00 to ease the pain.

You can find just about anything on Etsy these days. This is the perfect shirt for the mom who isn't ashamed of her cannabis use. Coming in all sorts of colors and sizes, this cute t-shirt is ideal for the mom who loves a bit of a laugh. Purchase online for $14-$22.
Nothing says Happy Mother's Day like the gift of decadent chocolate. Take it up a notch this year for the mother who needs a little bit more relaxation in her life. These hibiscus-infused dark chocolate bites have 30mg CBD per serving to help combat stress and elevate her mood. Find these on their website for $30.00.
Are you switching things up for Mother's Day this year? What do you think of our gift guide? Tell us if you've purchased any of these things listed above.