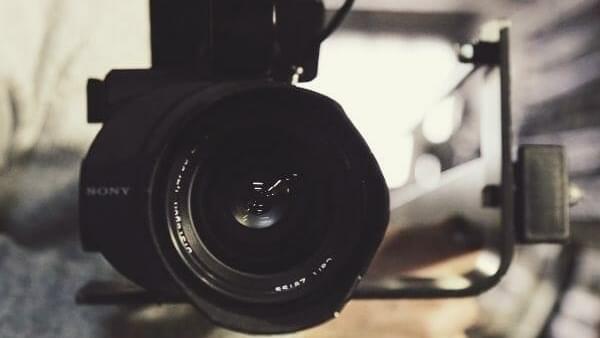 9 Cannabis Marketing Strategies for 2022
Cannabis has made numerous strides. The industry has practically stripped away most stigmas, and marijuana is a household name as legalization efforts continue to spread across the country. While many facets of the industry are on the up and up, it still needs to tackle many lingering issues, such as the censorship in marketing weed. Below, we'll discuss cannabis business strategies, such as marketing cannabinoid products, dispensary marketing, and general cannabis marketing help.
Canna-Business Marketing: Why It's a Not So Easy Task
Even though the cannabis industry is a billion-dollar market, it has yet to find its footing on the main stage in advertising and marketing. Unfortunately, there is still censorship in cannabis marketing, which is ultimately stifling opportunities to educate consumers about the substance. Like anything else in the world of cannabis regulation - it is entirely up to the states to decide on the laws, which vary significantly from state to state.
The tight restrictions on advertising and marketing of cannabis have led to an overall lack of transparency, creating even a greater barrier, especially with those that weed wants to reach the most. Not only is there no transparency, but these regulations also inhibit businesses and consumers from interacting and discussing objective and reliable product information. Companies are currently stuck as they wait for the public opinion needle to shift towards acceptance.
As a result, marketing for companies in the cannabis industry must be highly creative, as even most of the major socials (Twitter, Instagram) have tight restrictions. You'll see your favorite dispensary or edibles brand shifting to a marijuana marketing strategy that is one of a "guerilla" ad tactic. Even though these limitations remain, you'd be surprised to know that many are still finding loopholes and getting products in front of their consumers.
The Cannabis Marketing Strategy Handbook
This industry isn't for the faint of heart, and finding your footing for your cannabis business strategy can seem daunting. If you're asking yourself the question of how to market my cannabis business, we've got you covered.
Social Media Marketing

When it comes to narrowing down your cannabis branding strategy, social media is going to be your bread and butter. Despite community guidelines and Meta being very strict on the cannabis industry content that is posted, using social media is the single most effective and direct way to reach your audience. If you follow the given social media's terms of service, the likes of Twitter and Instagram can be an integral tool for growing the brand. Build your presence, invest in images and video, be consistent, and socialize!
Email Marketing
The key to a successful email list is to grow it organically. Attract potential customers by trading information for quality content offers or in return for receiving a newsletter with the latest product launches, deals, and coupons. Your pot marketing strategy for emails shouldn't be overlooked, and your business should decide how often you'll send out emails and what content is most attractive to your buyers - whether it is upcoming events or blog posts. Common platforms for emails include MailChimp, Hubspot, and SendinBlue.
Media Coverage

This may not be an obtainable marijuana business strategy for everyone, but if this is within reach - it is in your best interest to use it. Cannabis has just chipped the tip of the iceberg, and people are craving new information about this substance disrupting entire industries. The media is looking to learn more about this emerging industry, which comes with many opportunities. Network with the likes of Forbes and Cannabis Business Times to boost your credibility, reputation, and business profile.
Digital Advertising
While no major platforms allow ads, this is a time to flex those networking muscles and reach out to publications directly. Luckily, numerous weed-friendly publications and directories, such as High Times and Where's Weed, are an ally and safe space for canna-businesses to advertise. Negotiating ad and cost-per-click deals can greatly benefit any company and be a successful cannabis sales strategy.
Influencers

The term "influencer" is exhausted at this point. However, a great influencer is going to do just that - influence potential buyers through promoting or recommending a product. If you're considering partnering with an influencer, consider these few things beforehand. Determine whom your customers are paying attention to, find out what topics they are searching for, and whom they are following on social media. Once you get to know your base, scale from there.
SEO
The world of SEO in the cannabis industry is a tricky place. Keyword research may become a roadblock, as Google has listed cannabis as "prohibited content." However, your cannabis company can still improve its presence through a few easy steps. For starters, invest in your website - if your site isn't easy to use, it won't matter if it pops up quickly via search. Make sure the content is useful, helpful, and relevant, and weigh the option of getting listed in directories (like ours!) for even better results.
Billboards

Here is where you need to do your homework. For some canna-businesses, a billboard is an excellent option for advertising, as their state allows such an initiative. However, for other states, there are strict regulations regarding this type of marketing and have requirements on distances from schools, parks, or those under the age of 21. If you're one of the lucky ones, billboards allow you to target a very narrow group. Billboard service can vary greatly between $100-$10,000 per month.
Highway Sponsor Signs
When a loophole exists, especially in cannabis marketing, one should take it for the sake of their brand. Cannabis companies in Colorado have found a marketing loophole by sponsoring state highways and putting their names on roadside signs. It was simply something overlooked, as the rules governing highway signs are in a different section than the rules governing cannabis. These signs are often placed near exits where people passing can find the business, and some even think these nontraditional-looking ads may be the most effective ones.
Conventions & Events
For some in business, face-to-face communication is where they thrive. If you consider yourself one of those people, participating in a convention or industry event is paramount. This is not only a time to network, but it is also a time to get products in front of your audience and can present opportunities for sales growth. These events are ground zero for ad placements, speaking engagements, and exhibiting a booth for optimal exposure. Check out our industry page for monthly updates on events.
What do you consider to be the most essential marketing tactic? Are we missing any on our list? Tell us your go-to strategies below.