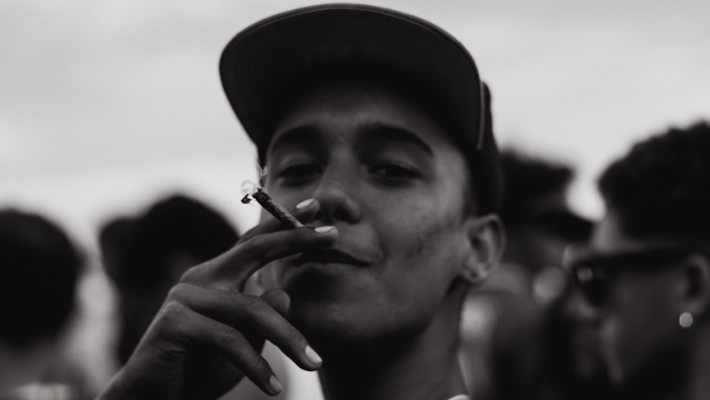 Can You Smoke Weed at Music Festivals?
Can you believe that live music is back? After one very long year of no stadium shows, festivals or intimate showcases with emerging underground talent; it's all back, with your favorite bands lining up to play every city imaginable. Since we have all been out of the game for a whole year, we need a refresher course of sorts to remind us how to safely enjoy cannabis and live music once again.
The Every-Changing Legality of Cannabis in the US

Today, it would seem that we are making strides as more and more states legalize cannabis, right? Well, that answer to that question is hazy at best. Sure, today there are 18 states (and Washington DC!) that have legalized cannabis on a recreational level. There are even 33 states that have legalized cannabis on a medicinal level. However, why is cannabis still up for debate on a federal level?
Even though the stigma has slowly been broken down, a bit remains as the topic of legalizing cannabis on a federal level continues to be a hot-button issue today. The country is stuck in its antiquated ways, as marijuana has been illegal since 1937 while still being on the controlled substance Schedule I list, which means that there is a high potential for abuse with no medical value. Today, research has found the opposite.
Hopefully, with many lawmakers on the side of federal legalization, the tide will begin to change soon. The positives mostly outweigh the negatives here and could mean more jobs for our country, billions of dollars in tax revenue for infrastructure and education and fewer people in our jails.
So, I Can't Smoke in Public? Even Where It Is Legal?
Even with full legality in several states across the United States, you still won't see a utopian-like scene of people lounging in the park passing joints around. When thinking of why this is, it's a good time to compare this to open-consumption alcohol laws, as these two tend to mirror one another. For example, in most states, you won't find people simply walking in and out of bars or down the street with a full drink in their hand; it's the same with cannabis. Although some states such as California, Colorado and Las Vegas have passed legislation for on-site consumption at "cannabis lounges", that is still in our distant future as a whole country. So, when it comes to your favorite festival, you've got to remember that even if you're in a state with legal cannabis, it's better to save that joint and light up at home.
Is Cannabis Coming to a Festival Near You?

It is no secret that weed and music go hand-in-hand, right? You would think that in states that allow recreational weed, dispensaries can just set up shop on the festival grounds, right? Unfortunately, this isn't the case everywhere just yet. There is a glimmer of hope because in 2019 the music festival Outside Lands at Golden Gate Park in San Francisco, California received a last-minute permit to allow the onsite consumption and sale of cannabis. You may be thinking, why don't other major festivals, such as Lollapalooza in Chicago or Governor's Ball in NYC allow this? The issue here is alcohol, as many states don't allow mixed consumption.
Outside Lands found a clever way to work around that idea. The permit allowed the cannabis delivery app Eaze to sponsor something called "Grass Lands" to feature vendors from all over to sell their finest herb. This separate, fenced-off area prohibited not only alcohol but anyone who was inebriated as well to ensure that the two substances weren't being consumed together.
This was seen overwhelmingly as a success, so hopefully, this is the start of more to come.
Concert Venues & Cannabis Partnerships
A cannabis brand and live entertainment company partnership in Michigan has been making waves throughout the industry this summer. Lume Cannabis Company, the largest Michigan-based cannabis company, joined forces with 313 Presents, Detroit's premier live music entertainment company. What this means exactly is that Lume will be the exclusive cannabis partner and brand for DTE Energy Music Theatre in Clarkston, Michigan.
This doesn't mean on-site consumption just yet. This five-year agreement will allow Lume branding to be displayed throughout the theatre with a 6,000 square-foot treehouse for guests to socialize and enjoy some fresh air. Here, people can buy Lume merchandise and learn more about the company's brand and what they have to offer when it comes to cannabis selections.
Why is this such a big deal, you may ask? This is a huge win for the cannabis space, as this brings cannabis into the forefront of people's lives and the mainstream, showing that cannabis can be enjoyed in so many different environments. It can be enjoyed in health, fitness, live music and other day-to-day settings.
How to Get High Before Entering the Festival
If you find yourself being paranoid about security at festivals and don't want to risk ruining a great day, there are ways to still get high! The best way is to simply eat your weed. Grab an edible that you have already tried and loved, so you know what you're getting yourself into. Going slow and starting slow is always the best option because no one wants to deal with their friend that is too messed up to be there. Please save everyone the trouble.
Additionally, lighting up in the comfort of your own home or space that allows cannabis before you enter. Throw your favorite THC or CBD tincture into a non-alcoholic drink to get the buzz going as you wait in line. Finish it (or dump it out) before security and they won't know a thing. The high should last for a decently long time once inside.
Do you think we'll be able to enjoy live music with cannabis anytime soon? Do you mix the two? Let us know below.