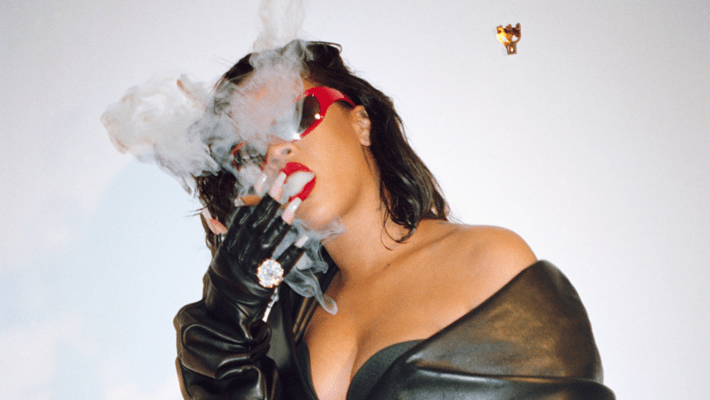 Top 6 Rihanna Songs to Smoke Weed To
How do we even begin with the Barbados-born queen that is Rihanna? Not only has she just become a self-made billionaire, but she is also a pop icon, makeup mogul and lingerie extraordinaire that is making women all around the globe feel empowered and sexy in their own skin. She's done it all, and even though we may be waiting for the new album for the rest of our days, let's look back at her extensive catalog and dig up some of her best songs to light up to.
Celebrities Who Smoke Weed
With cannabis in the mainstream today, many have opened up about their use and their love for the herb. Some of our favorite celebrities are no different. You've probably seen famous stoners like Bob Marley, Willie Nelson and Snoop Dogg speak openly when it comes to cannabis use, and several have even started their cannabis companies. However, what about Rihanna? We know that Rihanna smokes weed, as we've seen her pictured with a joint or blunt in her hand at many points. She proves that cannabis can be a chic accessory. What a vibe! If you've seen Rihanna smoking weed at a show or out and about at a festival, consider yourself lucky that you got to see the cannabis queen in action.
Rihanna Songs to Listen to When High

SOS
If you've been scrolling through your old Y2K playlists in search of some old songs to get high to, look no further than this song off her second album from all the way back in 2006. After Pon De Replay, she needed a follow-up smash hit and this song is exactly it. It blended genres so well for the time, as you'll hear hints of reggae, pop and R&B throughout. It's a pop hit that has withstood the test of time, and even samples Soft Cell's Tainted Love. Grab the sativa Durban Poison for an energetic and upbeat afternoon, dancing to all the hits. With 26% THC, you'll feel uplifted with the sweet, piney taste from this South African landrace strain.
What's My Name?
There are few better collabs than Rihanna and her once ex-boyfriend, the pop-rap king, Drake. It's an electro-R&B dream, and is all about sex and romance, while even getting a Grammy nomination for best rap/sung collaboration. This is one of the most popular Rihanna songs to date, and it may be the pop hook, her vocals or the palpable chemistry between the two that makes it so successful. The song is upbeat, yet chill at the same time, so roll a joint with a hybrid that gives you the best of both worlds. As a cross between Sunset Sherbet and Mint Chocolate Chip comes Rainbow Chip, which gives you a high with tons of energy, while reducing any anxiety-related effects that can accompany a sativa. With 22% THC, this sugary and fruity strain will taste like dessert.
Phresh Out the Runway
This banger, off her 2012 album Unapologetic, will make you want to run through a wall in the best way. It's a high-energy song that will amp you up to take on anyone that stands in your way. What else could you expect from a queen like RiRi? She worked with the world-renowned DJ on this track, David Guetta, to create a track that is bass-heavy and perfect for any rave. You'll want a powerful sativa strain here for maximum energy, so grab the likes of Bruce Banner to take on the day ahead. Coming in at 24% THC and crossed between OG Kush and Strawberry Diesel, you're in for a sweet-tasting, euphoric cerebral experience.
Same Ol' Mistakes
Everyone loves a cover that really delivers. Here Rihanna took a shot at the hit from Australian psych-rock band, Tame Impala, which is great music to listen to when high. She slows it down a bit but keeps the integrity of the song completely intact. Her vocals are haunting, hazy and act as a great counterpart for the harsh bass line behind her. Slow down with an indica here, such as Hindu Kush, which is a landrace strain with THC coming in around 20%. Drift off into the hypnotic vocals as you sink deeper and deeper into the couch with this earthy strain.
Needed Me
Here is the independent woman's anthem, as she opens with, "I was good on my own, that's the way it was." Rihanna is the queen of not needing a man, just wanting one occasionally. If you need music to listen to while high that is going to keep you from texting your ex, here is your song. Receiving a Grammy nomination for this banger, Needed Me was Rihanna's longest-charting hit which spent 16 weeks on the Billboard Top 10. Get a little introspective with this hit and pack a bong with the hybrid The White. Containing up to 29% THC and with no odor or aroma, this strain will take the mind on a journey. With mysterious origins, The White will transport you practically anywhere.
Loveeeeeee Song
This one is a classic R&B duet with Rihanna and a household name in the rap scene, Future. Loveeeeeee Song is just another example of how she can do it all. Rihanna puts out the reggae-pop bangers but also knows how to slow it down with a lo-fi hit like this one. This song is a showcase of her range of vocals, which received wide, general acclaim. Grabbing a hybrid here like Runtz will place you in the perfect headspace, as you relax into this bop. With 19% THC and as a cross between Zkittlez and Gelato, this fruity strain will keep you going all day long.
What's Rihanna's best song? Do you have a favorite one you put on during the smoke sesh? Tell us in the comments below.